A Ridiculous Amount Of Butter Was Used During The Pioneer Woman's First Season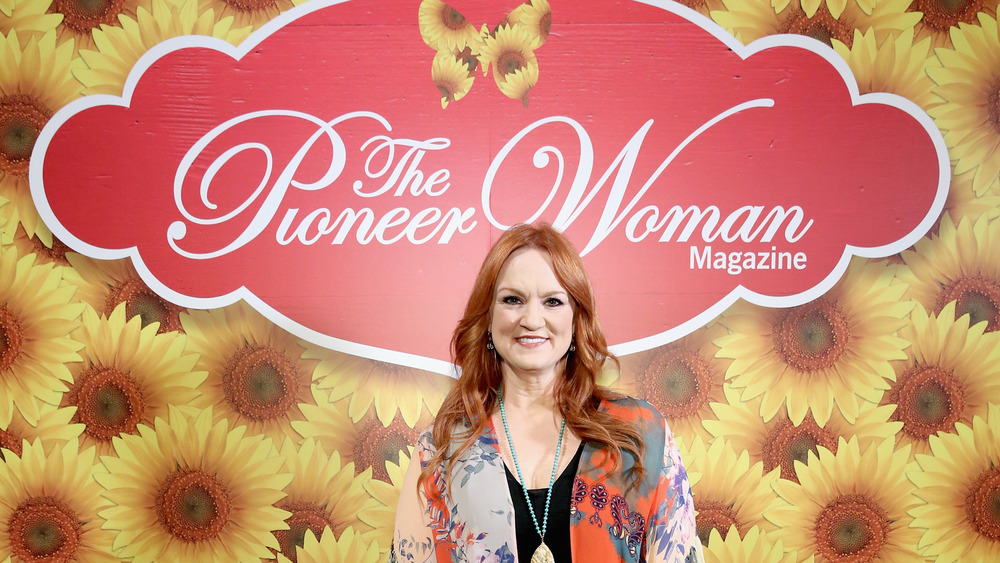 Monica Schipper/Getty Images
"I love butter," Ree Drummond, who you might know as The Pioneer Woman, once wrote on her blog. "This is a fact that is well established, well known, well proven, and well demonstrated. My fridge is filled with not sticks of butter, but pounds." (Ree Drummond, we're jealous.) "As an ingredient, I believe in butter. Butter is a church of which I am a member," she said. (If you want proof, just check out her butter-filled recipes. For example, her bacon-wrapped filets with cowboy butter, or grilled corn with spicy bacon butter, or skillet dinner rolls with garlic herb butter.) "If butter ran for president, I would vote for it. It adds color, flavor, beauty, and joy to absolutely everything I cook," The Pioneer Woman continued, "It adds meaning to my days. Purpose to my life." Amen. 
We know it, you know it, she knows it. Ree Drummond uses a lot (and we mean a lot) of butter on her Food Network show, The Pioneer Woman. But until her new memoir, Frontier Follies: Adventures in Marriage & Motherhood in the Middle of Nowhere, came out, we weren't sure how much. Now we are.
Proof of The Pioneer Woman's love affair with butter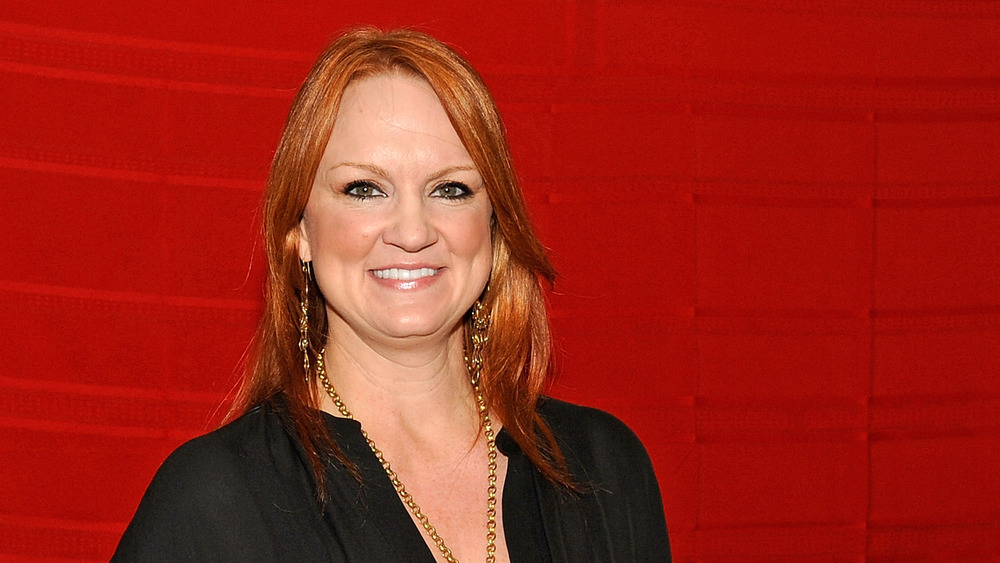 Bobby Bank/Getty Images
Yes, we've been watching The Pioneer Woman since 2011 when it aired, did you need to ask? Yes, we remember Drummond made butter-filled lemon-blueberry pancakes, macaroni and cheese, and chocolate sheet cake for her son, Todd's seventh birthday. Yes, we still think about her malted milk chocolate chip cookies, pot roast, and blackberry cobblers. We're not ashamed to admit it.
And now we know exactly how much butter Ree Drummond used up making the season 1 episodes that we still salivate over. According to her memoir: 131 pounds of the stuff (via The New York Post). 131 pounds is the size of a full-grown person. It's approximately the size of a dairy goat, and what a year-old deer might weigh (via Penn State Extension). More concretely, four sticks of butter weighs approximately 453 grams, or one pound (via Erren's Kitchen). This means that Ree Drummond used 524 sticks of butter throughout her six, season 1 episodes. We'll do the math for you. That's 87 sticks of butter per The Pioneer Woman episode. Holy yum.