How One Burger King Employee May Have Stolen $30,000 From His Restaurant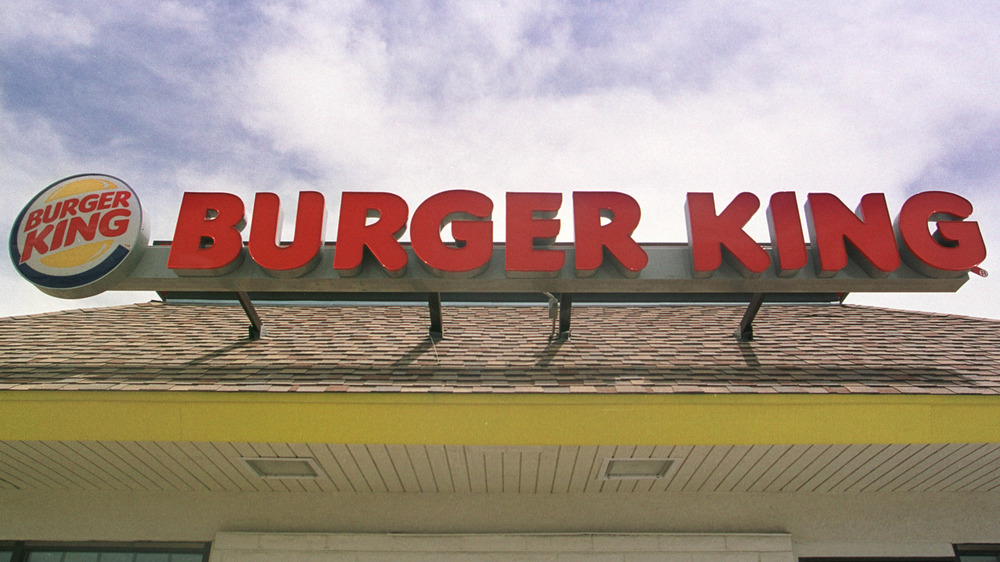 Michael Smith/Getty Images
If we were planning a heist, we'd do something halfway between The Italian Job and Oceans 11-style. Hypothetically, of course. Alabama resident, Daniel Henry Andrews, had other ideas. Andrews, who was jailed on charges of theft, identity theft, computer tampering, paid a $50,000 bond to await his court date outside bars (via ABC). Instead of targeting casinos or the Crown Jewels, Andrews allegedly went after Burger King.
Per Fox News, the 35-year-old used a computer program to log in extra hours working at Burger King for himself. According to AL, he also fabricated a fake employee in the system and pocketed the winnings from that employee's supposed hours. Instead of depositing the stolen funds into his account, Andrews is additionally accused of stealing a co-worker's debit card, and depositing and removing funds for his co-worker's account. In total, Andrews succeeded in robbing Burger King of approximately $30,000. Court records show that investigators believe Andrews started stealing the money in August 2019.
A year's worth of Burger King thefts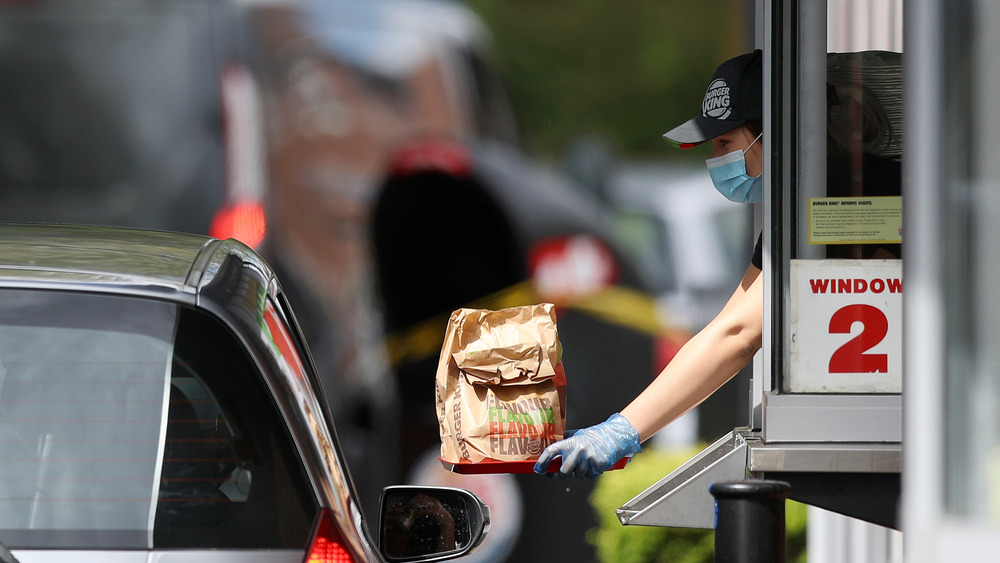 Naomi Baker/Getty Images
Daniel Henry Andrews is not alone in his quest to rob Burger King blind this year. In fact, in late September, a 32-year-old Birmingham, Alabama resident, Roderickus Lamar Singleton made headlines for being arrested on suspicion of robbing $3,000 from a local Burger King between September 5 and September 7, 2020 (via Newsweek). Around the same time, A 28-year-old Brookville, Pennsylvania native, Cory A. Shaffer, made headlines for robbing $3,072.62 dollars from a Burger King by way of false transactions (via The Courier Express). According to authorities, the director of the Burger King in question provided surveillance footage and paperwork showing that Shaffer made as many as 33 false transactions per day.
Finally in Mason City, Iowa in January 2020, two women — Kristine Morrow and Angelina Hamilton — were charged with embezzling nearly $15,000 from two local Burger Kings, each by withholding part of the Burger King's profit they were supposed to deposit into the bank (via Globe Gazette).