This Is The Absolute Best Way To Reheat Shellfish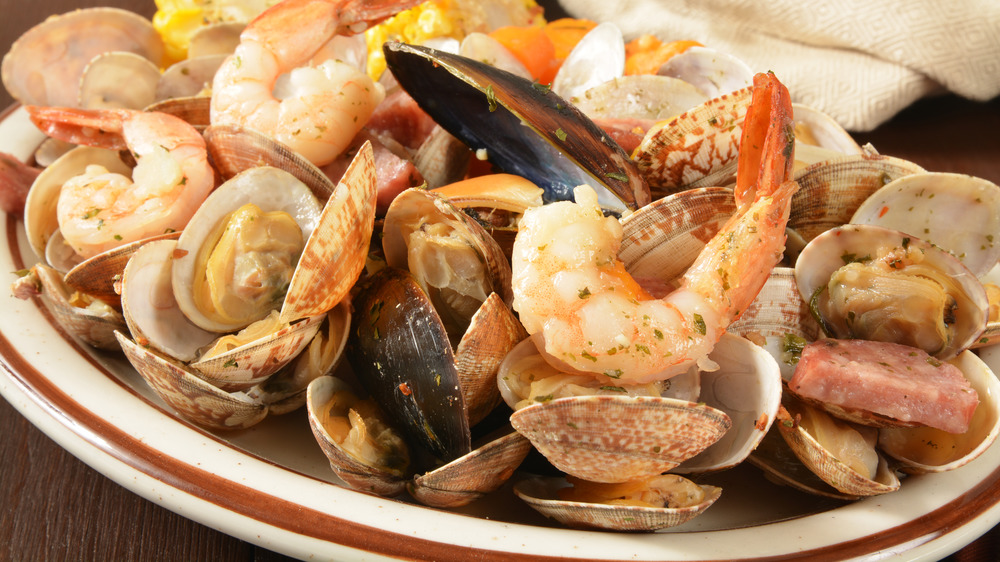 Shutterstock
If you love seafood as much as we do, it's hard to fathom how much of it someone would actually need to be in possession of to have enough for leftovers. If you have ever actually been in this incredulous situation, then you know the reheating of shellfish can be a tricky dilemma. Let's just say that not every dish plays out in the microwave the next day as well as the next.
According to Bon Appetit, you should set your oven to 400 degrees Fahrenheit and leave the shellfish (in a stovetop-safe container, we presume) sitting on top of your stove while your oven preheats. When the shellfish hit room temperature, they are ready to consume. If the shellfish are mixed into rice or pasta, they should be removed. The rice or pasta can be reheated in the microwave (add a couple of drops of water to the rice first), and the shellfish can be added back in after being warmed on the stovetop. Of course, seafood is best when it is fresh, but there's no good reason to let good seafood go to waste.
Ways to use leftover shellfish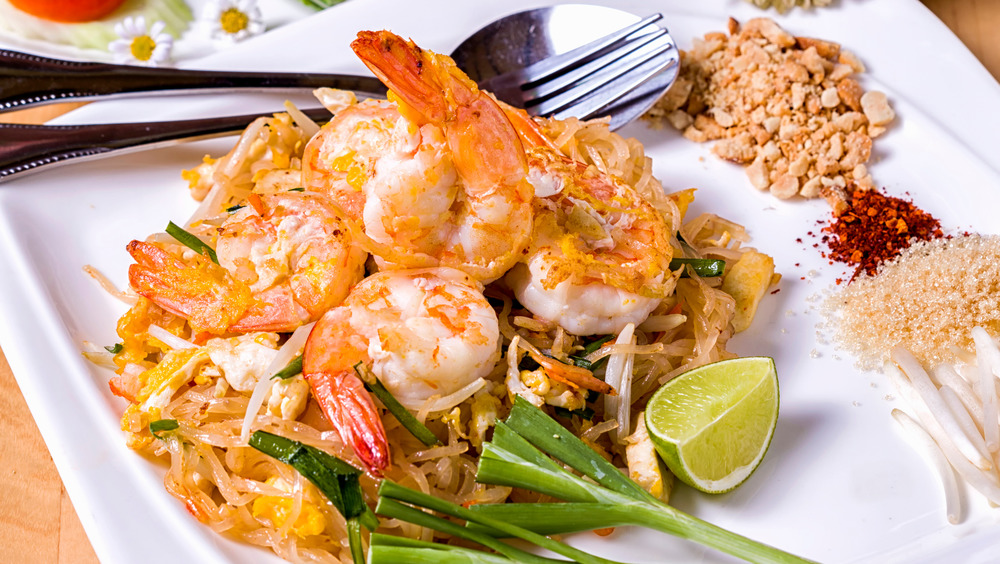 Shutterstock
If you have leftover shrimp, and you want to switch up the original dish for which they were prepared, there are a number of ways to do it. According to Food & Wine, leftover grilled shrimp can be added to already-finished Pad Thai (cook it or have it delivered, no judgment here). Tossing leftover shrimp with soba or pasta or adding them to fried rice during the last minute of cooking could serve as an encore shellfish dish solution. Easier yet, cold cooked shrimp can simply be thrown into salads or tacos, or simply tossed back with a little cocktail sauce for a midnight munchie-satisfying treat.
If you have mussels or clams left over, Nerds with Knives has a linguini recipe just for this occasion that doesn't even call for a lot of additional ingredients. Another option for leftover clams is making a chowder, like the one from Mighty Mrs., and a bisque can be created from leftover crabs, like this one from Home and Plate. If you have lobster leftovers, maybe just leave them on the private jet you flew in on; someone will know what to do with them.