Kroger Is Now Selling This Important Coronavirus-Related Test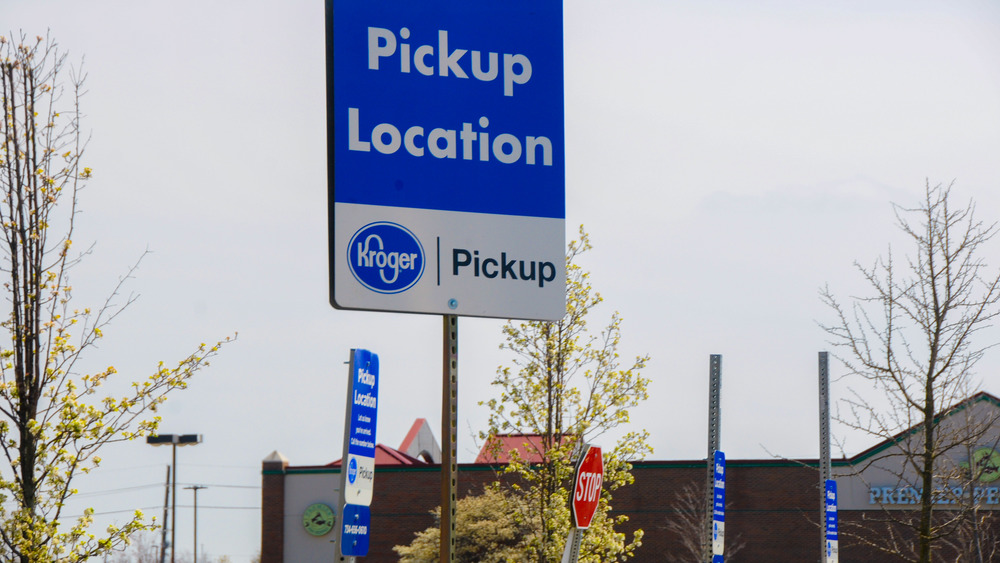 Aaron J. Thornton/Getty Images
Grocery stores won't just be for stocking up on quarantine foods anymore. You can now access a COVID-19 antibody test as quickly as it takes to get to your local supermarket. National grocery chain Kroger is now offering a rapid antibody test out of their in-store pharmacies in all states for $25 (via THV11). You can make your appointment online from Kroger's website and have your results in as little as 15 minutes after a "blood-based fingerstick test" (via Kroger). 
The antibody test, which will not tell you if you are currently positive for COVID-19, will help patients know whether or not they were previously exposed to the virus. "So many patients are asymptomatic with COVID-19, don't even know they have it. A lot of people have been exposed at this point, so it's good to double-check," Terra Swaim, a pharmacy manager at Kroger in Little Rock, Arkansas told THV11, a CBS affiliate in the state. 
COVID-19 antibody tests at Kroger and what they mean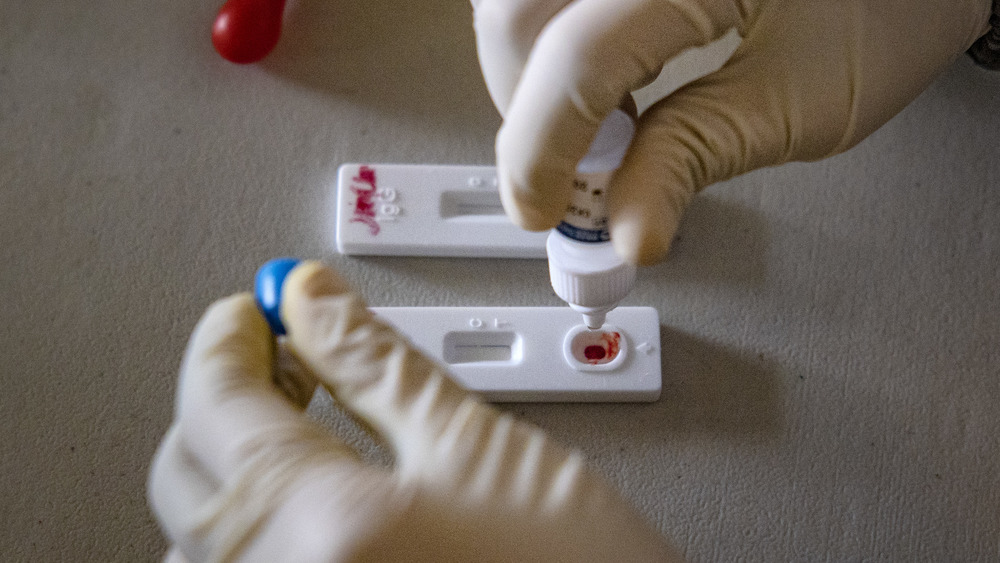 Ezra Acayan/Getty Images
And though the rapid antibody test will not tell you if you're currently positive, it identifies IgG and IgM antibodies, which your body creates after infection and recovery (via THV11). IgM antibodies suggest a recent exposure, while IgG antibodies remain after they wear off. Swaim told THV11 that if you were exposed to coronavirus more than three months ago, antibodies would likely not appear in the test.
Antibody tests can be useful in making sense of past exposures, and although cases of reinfection after COVID-19 infection have been rare, the CDC notes, "We don't have enough information yet to say how protected someone might be from being infected again if they have antibodies to the virus." Swaim, the pharmacy manager, also said that the presence of both kinds of antibodies could be a red flag, and the pharmacy might direct you to an urgent care for a COVID-19 test. The CDC said that if someone has antibodies and symptoms, they should follow guidelines to prevent spread, including staying home, contacting a doctor, and wearing a mask around other people and animals.