Read This If You Recently Bought Popcorn Chicken From Whole Foods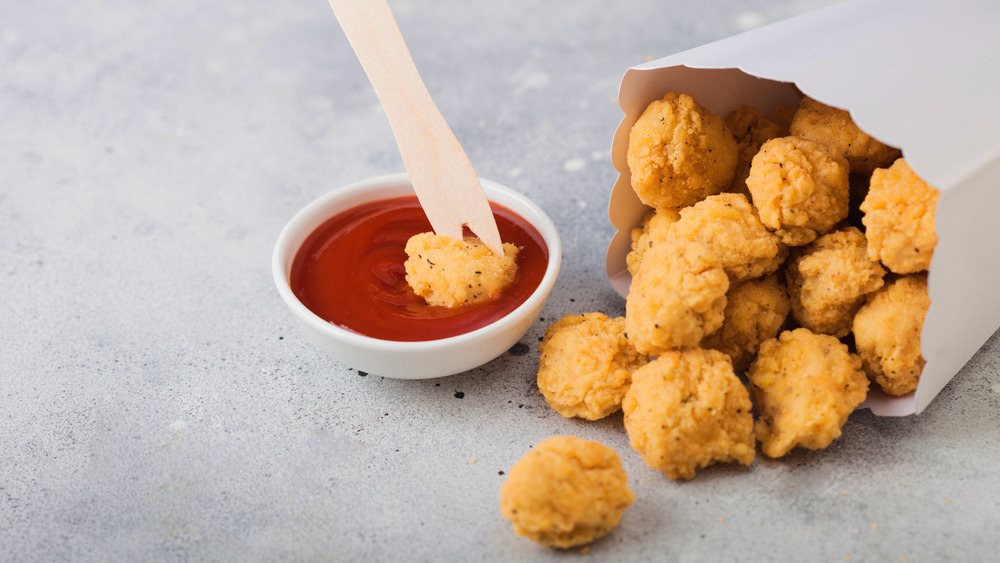 Shutterstock
If you've recently bought popcorn chicken from Whole Foods, and if you or someone in your household has a seafood allergy or keeps kosher, throw the chicken away immediately. The supermarket chain has issued a recall, because your chicken may contain shrimp. 
"Whole Foods Market is voluntarily recalling packaged popcorn chicken with sweet chili sauce across 26 stores in Northern California and Reno, Nevada," notes the Whole Foods statement. "The product is being recalled because it may contain undeclared shellfish (shrimp) that was not listed on the product label due to mislabeling. People who have an allergy or severe sensitivity to shellfish run the risk of serious or life-threatening allergic reaction if they consume these products."
The chicken was sold in the prepared foods department under the label "Popcorn Chicken Shaker with Sweet Chili." You can identify it by its PLU (Price Look-Up) number, 81789. Customers who kept their receipts can claim their refund at the store where they bought the chicken and can call in at 1-844-936-8255 with any questions.
The FDA weighs in on Whole Foods' popcorn chicken recall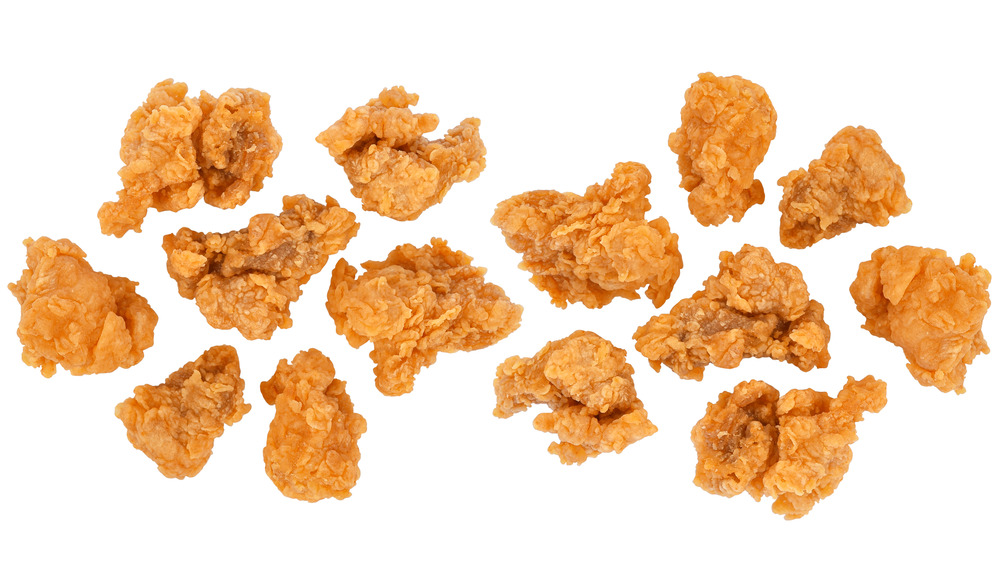 Shutterstock
"All affected product has been removed from store shelves," the U.S. Food and Drug Administration (FDA) recall announcement reports. "The issue was identified as a result of a customer complaint and one illness has been reported to date."
Whole Foods shoppers in the rest of the country don't need to worry — the issue only affects product bought at any of the 26 stores in Northern California and Reno, Nevada. You can see the full list of stores at the FDA's report. 
If you're worried about your other Whole Foods purchases, the good news is that the supermarket chain keeps customers informed of all recalls and allergen information on its Legal page. The Popcorn Chicken Shaker with Sweet Chili is the store's first recall this month, though there were several last month, including recalls of a line of glass bottles of milk, mac and cheese that contained undeclared egg, and of Back to Nature Organic Rosemary & Olive Oil Stoneground Wheat Crackers, which contained undeclared peanut.