Here's How Much Martha Stewart Is Really Worth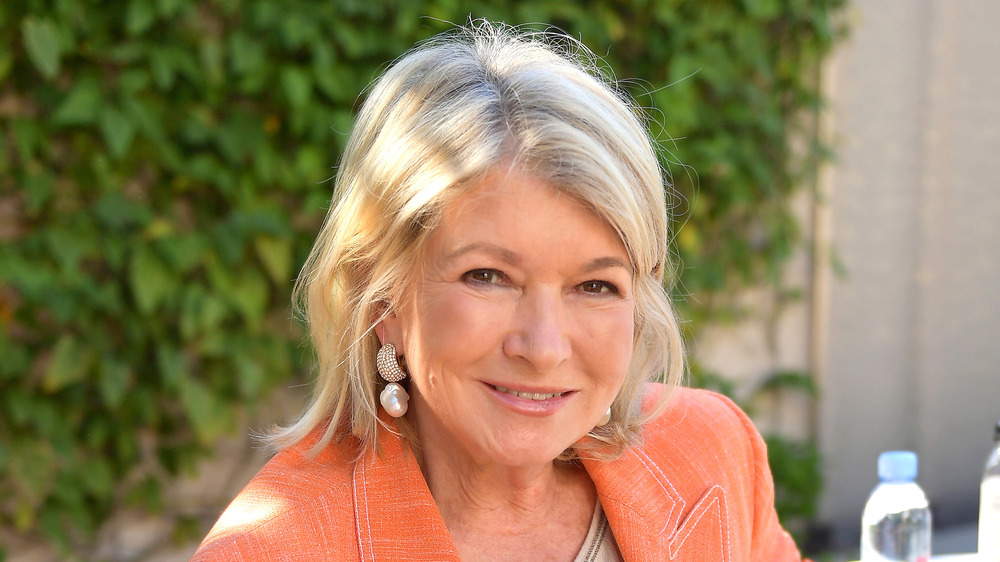 Matt Winkelmeyer/Getty Images
Martha Stewart has lived a surreal life that has taken her to places most of us wouldn't even think to dream about. At various stages of her life, she's been a model, a domestic goddess, a convicted felon, a business mogul, and, of course, Snoop Dogg's BFF. At this point, she could probably reveal that she's been a Batman-style costumed superhero all along and no one would bat an eyelid. 
Whatever else Stewart has been over the years, few people can deny that she's highly successful. Her countless cookbooks, long-running magazine, assorted products, and media endeavors have made her an omnipresent public figure over the decades, and as such, it's easy to assume that the stalwart entrepreneur has managed to turn her various business ventures into a pretty (and presumably well-polished) penny. But exactly how big is the money pile that her considerable business empire has earned her? Let's take a look at how much Martha Stewart is really worth.
Martha Stewart used to be a billionaire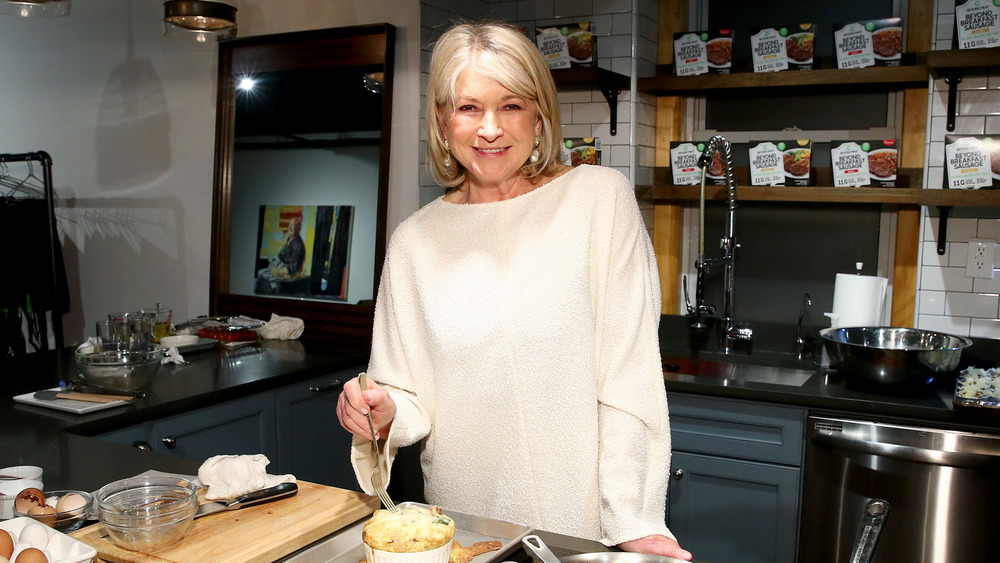 Cindy Ord/Getty Images
According to Celebrity Net Worth, Martha Stewart's earthly possessions are worth no less than $400 million. That's a frankly amazing amount of money, but incredibly, it's only a sliver of what she used to have back in the day. Per Business Insider, in 1999, Stewart made massive dot-com boom profits with the initial public offering of her Martha Stewart Living Omnimedia. She personally rang the bell of the New York Stock Exchange when the trading day started, and by the end of it, she was a billionaire and a half.  
"That was a great day," Stewart describes the experience of gaining a ten-figure net worth. "I drove up Madison Avenue after the offering. I was an instant $1.6 billionaire. It was a fabulous day and I thought, huh ... I can buy anything on this street!" Unfortunately, she didn't really get around to go nuts with her newfound fortune, because she was "too busy working." The dot-com bubble eventually burst and a bunch of her net worth evaporated. But hey, $400 million is still pretty decent.