The Reason Whole Foods Is Apologizing For Its Thanksgiving Turkeys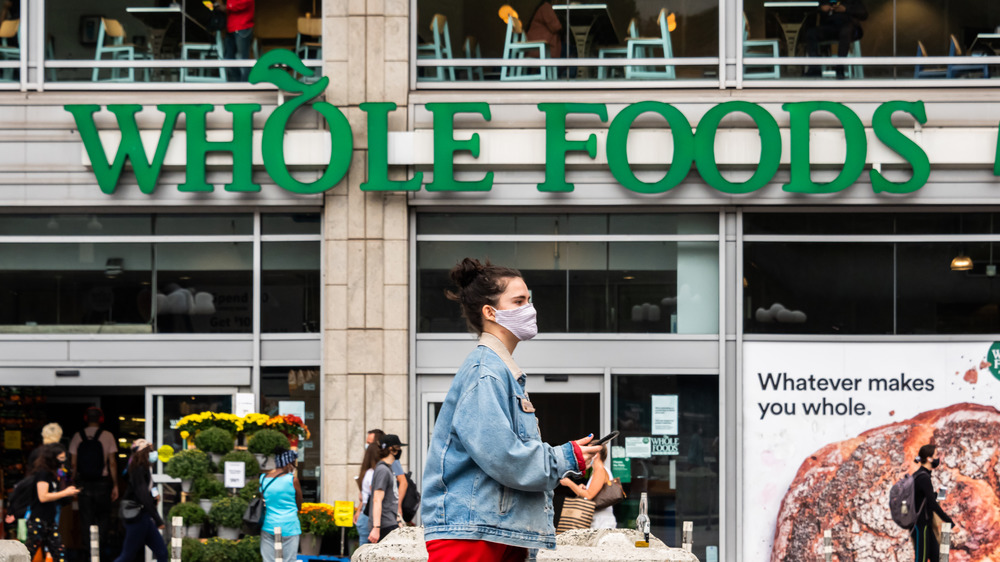 Noam Galai/Getty Images
Whole Foods is known for its fresh, healthy, and high-quality products, but it looks like this Thanksgiving — on one of the most important food holidays of the year — it may have dropped the ball. According to Business Insider, some customers who purchased their turkey ahead of time from Whole Foods were surprised and disappointed to find the bird smelled rotten when they opened it up to prepare it.
Many took to Twitter to express their disappointment. User @TiminWS tweeted at the company: "Opened our turkey last night to Dry brine. Both of us thought we were going to throw up from the smell. Local store said to cold rinse for 10 minutes and it would be OK. Helped the rancid smell and we smoked it today. Hopefully we won't get sick." 
Another user, @CaroJohns84, said: "Will never buy your fresh Turkey ever again. We had to throw ours out, despite a 11/30 sell by date because it was rank. I've never ever had to throw out a Turkey before. Thank goodness we had a ham in the fridge. Ugh. 2020 strikes again," and @Richard___Brown complained that his "fresh turkey from @WholeFoods smelled like roadkill."
Whole Foods apologized for not meeting quality expectations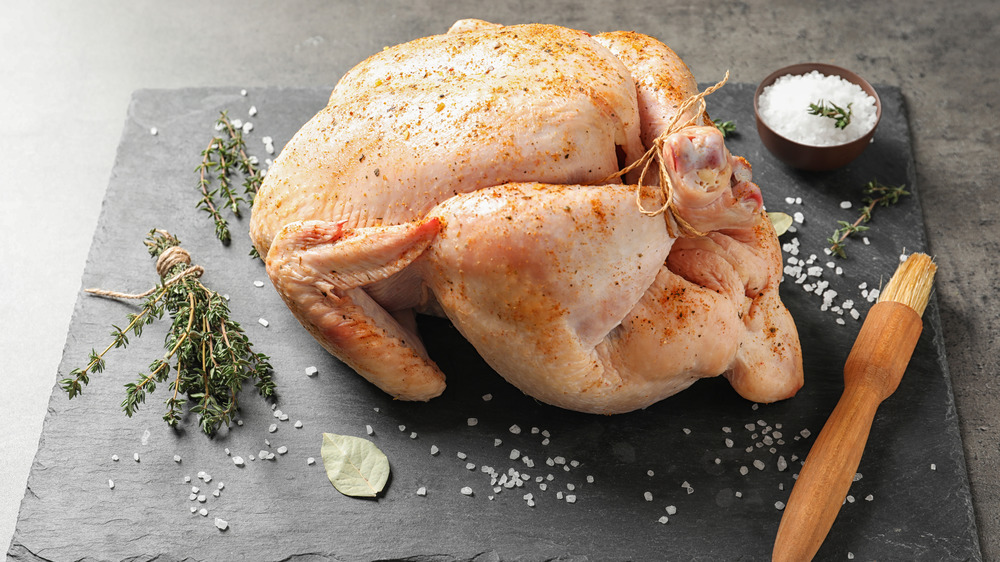 Shutterstock
On Thanksgiving morning, Amazon, Whole Foods' parent company, sent out emails to dissatisfied customers apologizing for the substandard quality of their product. These Thanksgiving turkeys "did not meet our high expectations for quality," the email read. It went on to say "we sincerely apologize for any inconvenience this may cause and are grateful to be a part of your holiday feasting," according to CNN.
The company had "discovered a small number of fresh turkey products in our South region that did not meet our high expectations for quality ... While these products do not pose any known health risks, we know how important holiday meals are to our shoppers and have proactively contacted customers who potentially purchased one of these turkeys," Whole Foods told CNN.
The Whole Food stores that were impacted were located in Alabama, Georgia, Mississippi, North Carolina, South Carolina, Tennessee, and the Florida panhandle. These unhappy customers received a $50 gift card to Amazon, along with an apology.