The Heartwarming Reason One Customer Spent Over $3000 On A Single Beer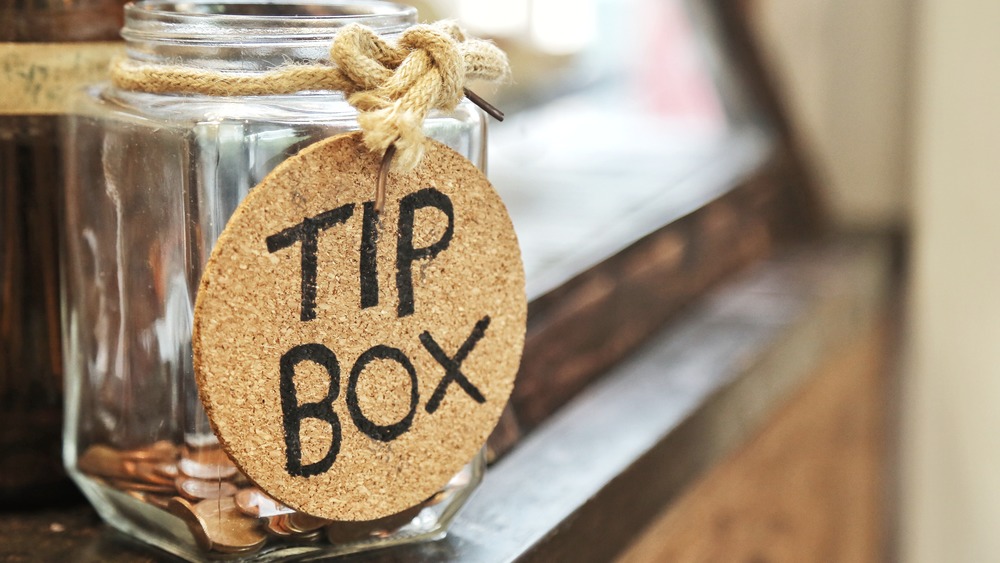 Shutterstock
On November 22nd, Brenden Ring, owner of the over 50-year-old Cleveland Heights institution Nighttown, took to Facebook to share a receipt. The charge was for a single 16 ounce Stella Artois that came out to $7.02 after tax  However, the customer, whose name Ring refrained from sharing, wrote in a tip of $3000. Ring ran after the customer to tell them of their mistake. Upon reaching them, though, they informed Ring that it wasn't a mistake and that they'll be back when Nighttown reopens. This occurred as Nighttown was readying for a voluntary shutdown due to fears of COVID-19. "[The pandemic] is out of control and simply not safe and fair for our frontline workers," Ring said to Cleveland 19 News, in an explanation for the decision.
In further reporting, Ring and the staff placed emphasis on how they appreciated the money not only in a financial sense, but a communal one as well. "I think personally," Heather Sandow, bartender at Nighttown, told Prevention, "it's more about the gesture that was made and the unselfishness that was demonstrated. The customers have been coming here over the years... they do care about us." Ring agreed with this sentiment, writing in the social media post, "Unbelievable but symbolic of the kind of quality folks we have know at Nighttown all these years." It's a warming story as the industry turns to face a brutal winter. 
The long winter ahead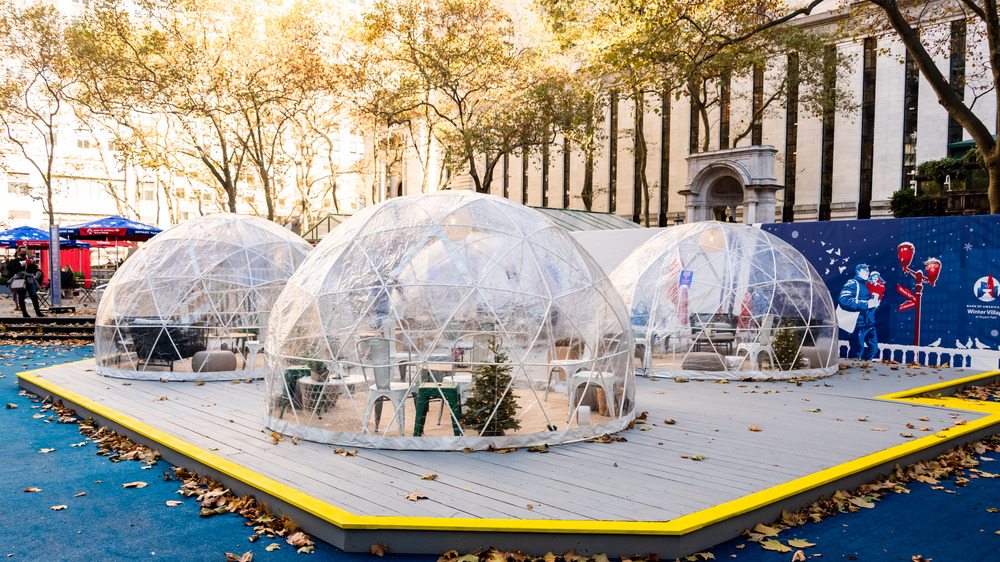 Noam Galai/Getty Images
Like other feel good stories, this highlights the fact that restaurants across the country are now facing the decision to tough out the cold winter or temporarily shut down and hope to survive. On December 1st, the Miami Herald reported that the latest surge of COVID has caused local governments to increase restrictions on restaurants and bars. Between that and the dropping temperature, many restaurants have been pushed to go into "hibernation." The cost of staying open is simply too great for the revenue they are likely to draw. 
The Denver Channel highlights one response to these difficulties. As in the case of the munificent Nighttown patron, Denver locals took it upon themselves to organize a fundraiser after neither the state government nor the federal one seemed likely to grant struggling restaurants assistance. A local fundraiser, however, will probably not be enough to ensure all these establishments continue into the coming year.
In the absence of concerted government effort to keep small businesses afloat while also restricting dining, some restaurants have switched to a subscription service model, as Helena del Pesco demonstrated in a piece by The Baltimore Sun. In this model, customers pay for a specific amount of meals at a discounted price. "There's little doubt that going forward," Hudson Riehle, senior vice president for research at the National Restaurant Association, said "more restaurant owners will be engaging in some type of subscription service."