Here's Why You Shouldn't Drink Blue Moon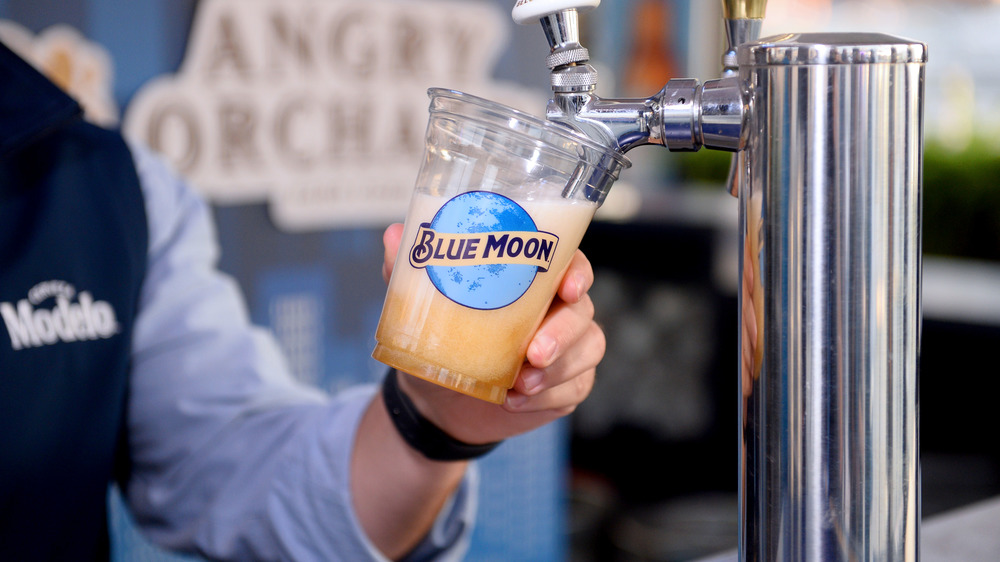 Noam Galai/Getty Images
For those who love beer (and you know who you are), it's a refreshing drink that helps us cool down on unbearably hot days. It might be part of the ritual of gathering with friends to watch a highly-anticipated sporting event at a bustling pub. As all beer aficionados know, ours is a world with multitudes of choices when it comes to beer. Whether you like drinking your beer straight off the tap or prefer to imbibe from a chilled bottled (or, like our friends in Great Britain, at room temperature), everyone has a preference that's earned their loyalty.
The pertinent question, then, is this: With so many possibilities out there, which beer is best? Some people will happily vouch for Blue Moon, produced a Colorado brewery that was started by Keith Villa in 1995. And if you fall into that camp, you may want to reconsider.
The brewery offers plenty of varieties, like the Belgian White and the Mango Wheat beer. As reported by Delish, the company is on a constant quest to come up with new beer options — they offer over 20 rotating taps each year. Alas, the brand's namesake beer isn't all it is cracked up to be. As MarketWatch explains, Blue Moon is that just isn't as appealing as some of its competitors. Other beers, like the Allagash White Ale or the Avery White Rascal, have scored better in terms of quality.
You could do better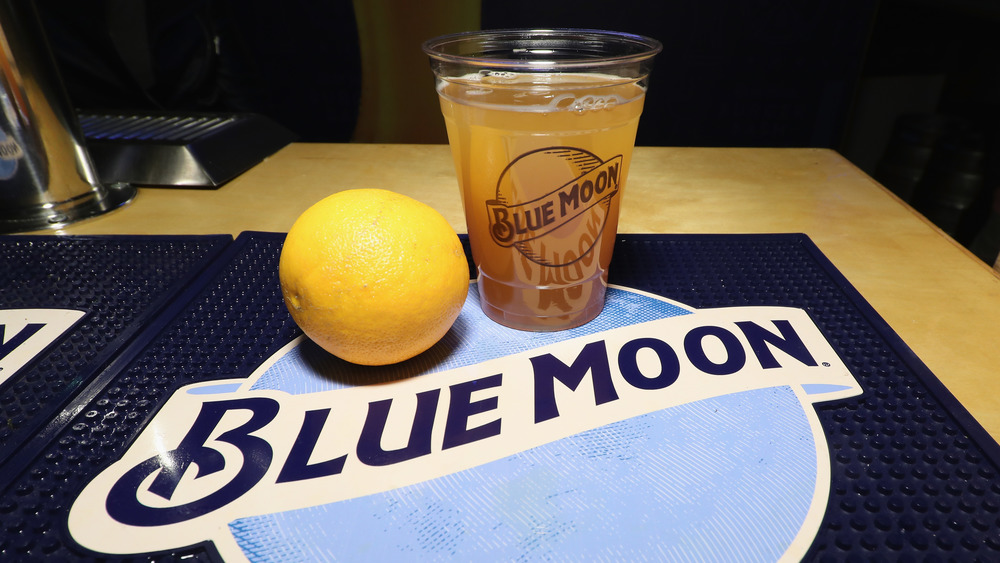 Cindy Ord/Getty Images
If you're drinking Blue Moon because it's a craft beer? There's some controversy over Blue Moon's classification as such. Is it? Really? So of course the courts got involved. A lawsuit to that effect included Blue Moon and its parent company, MillerCoors. As Forbes explained, calling Blue Moon a craft beer is a debatable topic. The Brewers Association isn't too pleased with the designation, because Blue Moon falls under MillerCoors (which is now part of Molson Coors Beverage Company, reports the Milwaukee Business Journal) and doesn't comply with the association's definition of craft beer. In this case, smaller is better, because to qualify, says the Association, a brewery has to produce 6 million barrels of beer (or less; they also add the word "approximately") per year. A global entity like Molson Coors? Probably not.
Reddit users commented about how Blue Moon doesn't quite impress them. The product is a good entry to learning about craft beers, and eventually moving to other, perhaps more sophisticated, varieties. One commenter wrote, "For a lot of craft beer drinkers, Blue Moon was their gateway beer. When my kids were in college, they transitioned from the cheap mass market stuff to Blue Moon and then very quickly to craft beer." For another beer drinker on the same thread, Blue Moon tastes "boring, nothing special," and they've only ever bought it to play beer pong.