Why Chad Doreck From A Recipe For Seduction Looks So Familiar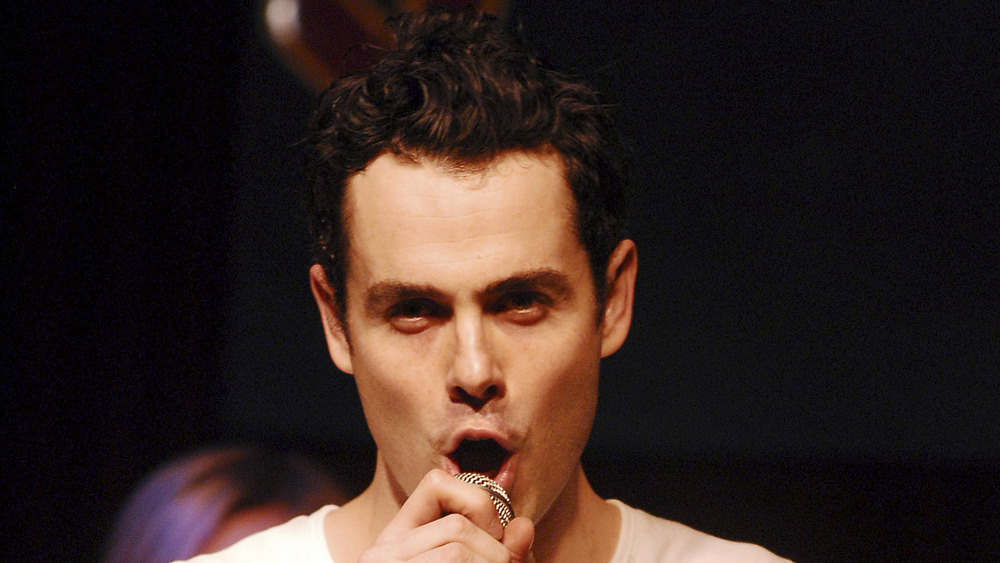 Rob Loud/Getty Images
Whether you're ready for it or not, a new film on KFC's founder, Colonel Sanders is about to make its way to your screen really soon. According to an article by Meaww, an erotic (yes, you read that correctly) film is about to make it debut and is based on a fictional version of Colonel Sanders. Lifetime's film, A Recipe for Seduction will star Chad Doreck, Mario Lopez, and Tessa Munro and is scheduled to be released on Sunday, Dec. 13 at noon ET. The plot basically follows a young chef, his mom, and a pretty heiress as the chef tries to pursue a dream as other plans seem to come crashing down around him.
The cast is interesting, to say the least. In case you're wondering why Doreck seems like a familiar face, we're here to tell you why. As it turns out, Doreck has been a part of several commercials, voice-overs, TV shows, movies, and more as per his IMDb profile. He is extremely versatile and can easily switch between genres without batting an eyelid. He is also a talented dancer and singer. Here's everything you need to know about the handsome actor.
Chad Doreck was part of a Grease-themed reality TV show
As reported by Meaww, Doreck was once a part of a reality show back in 2007. Anyone who's watched Grease: You're the One that I Want!, will remember that the actor was one of the finalists on the show. IMDb's description of the show highlights the fact that the talent show is basically a face-off between contestants who battle against each other to win a spot in the Broadway production of Grease. Well, now you know why Doreck looks so familiar!
Audience members are already curious about the upcoming short film, according to People. A Twitter user wrote about how they're planning to get ready for the film. "I'm going to throw a KFC Yule log in the fireplace, open a bucket of chicken with the missus and sit back enjoy the sinfully delicious spiciness of Mario Lopez," they tweeted. Are you intrigued yet?