This Surprisingly Simple Dish Is Ina Garten's Go-To Holiday Meal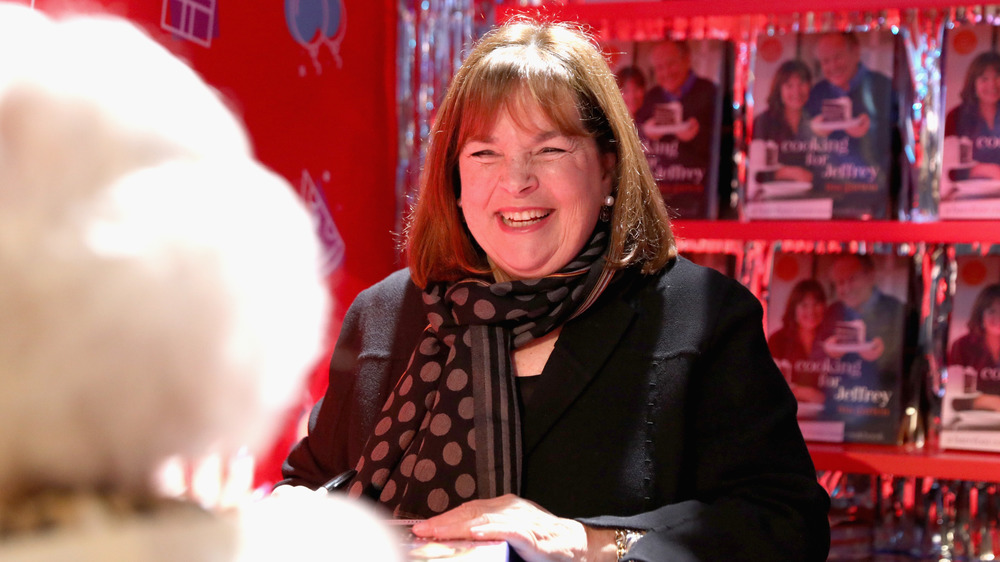 Amy Sussman/Getty Images
The iconic Ina Garten shared her go-to holiday main course in an interview on Handmade, the Allrecipes podcast, and — happy holidays to us! — it is both super simple and totally delicious. Host Martin Duncan chats with Garten about a slew of topics throughout the podcast, including Garten's new cookbook Modern Comfort Food, but one of the top takeaways is Ina Garten's surprisingly simple favorite holiday dish. So this winter season, maybe you can whip up the Barefoot Contessa's favorite and serve it in a socially-distanced feast that'll satisfy even the pickiest eater.
Any guesses? It's actually roasted filet of beef!
Ina Garten discusses her holiday go-to, saying "it's luxurious" and so "good for the holidays." She also notes the variety of sauces and preparations that can go alongside the dish, from a "cold horseradish sauce" to a "hot gorgonzola sauce," or even a simple mustard accompaniment! Yet another deliciously savory sauce option would be a mushroom or red wine reduction, which we think your holiday guests would go wild for. Furthermore, a roasted filet is easier to deal with than a whole roasted turkey. Garten says that it's easy to carve and a cinch to cook — simply slow-roasted, ensuring a perfectly even temperature throughout.
Why Ina Garten's holiday go-to beef is so special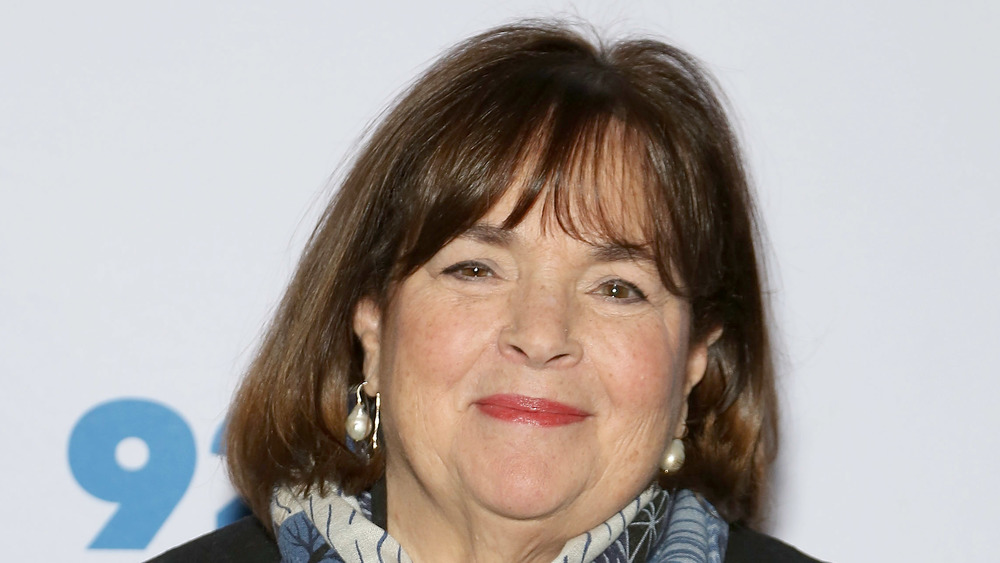 Manny Carabel/Getty Images
While filet of beef can definitely be a bit pricey (via Serious Eats), it's more than worth it: it's a beautiful centerpiece, it's super-delicious, and it couldn't be any simpler to prepare. Ina Garten also thoughtfully mentions that a hot drink, such as a spiced cider, can be an excellent option if you're celebrating the holidays outdoor this year. Lastly, Garten also notes the importance of supporting local restaurants and suppliers during this especially challenging holiday season.
If you're ready to drop everything and order your beef, Ina Garten's website has an excellent recipe for a Filet of Beef with Gorgonzola Sauce that could be the perfect choice for your holiday celebration — even if it only consists of a few people. This year will definitely look a bit different than usual, but as far as the culinary centerpiece goes, thanks, Ina! We think we know what we'll be making.
Now that the food is covered, all you have to worry about is the perfect holiday playlist to craft the perfect mood for your special dinner!