Everything You Need To Know About The Pioneer Woman's New Walmart Clothing Line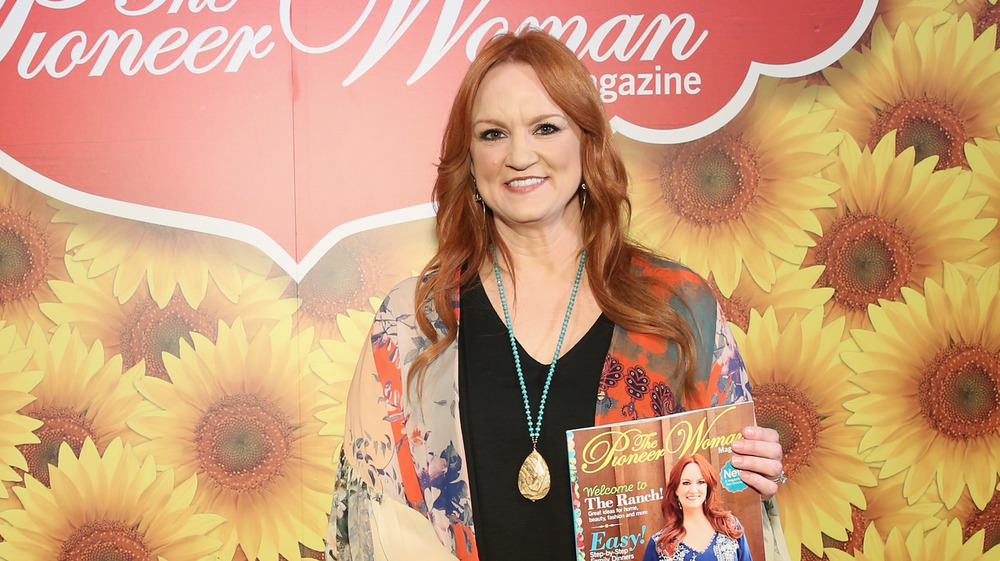 Monica Schipper/Getty Images
Ree Drummond, whom you almost certainly know better as The Pioneer Woman, is a pervasive presence in the world of cooking. As a blogger, cookbook author, and TV personality, she has carved a comfortable niche of delicious home-cooking. Sure, The Pioneer Woman's cooking advice might not always be accurate, and a whopping 25 percent of people actually think they can make a better pasta sauce than her. However, her style remains successful — after all, she's not presenting herself as a Michelin-starred molecule chef, but a spokeswoman of regular cooking, who isn't afraid to admit that she loathes bananas.
Knowing The Pioneer Woman's comparatively rustic brand, it's interesting to find out that she has now joined forces with Walmart to add The Pioneer Woman clothing line to her vast list of achievements. But what exactly is Drummond's latest business venture all about? Here's everything you need to know about The Pioneer Woman's new Walmart clothing line.
Walmart's The Pioneer Woman clothing line is all about comfort and flow
As The Pioneer Woman writes on her website, her apparel is modeled after her own style, which she describes as "pretty, easy, comfy, flirty, and flowy clothes." Walmart's page for The Pioneer Woman fashion collection indeed reveals that the collection is all about loose, light, flowing tunic tops and kimono dusters in bright colors, floral patterns, and the occasional piece of embroidery. And if you're not a huge fan of flowers, there's also an array of more restrained tank tops and blouse tops available. At this point, there is a larger selection of tops than bottoms, and the latter tend to be comparatively simple leggings and jeggings. All in all, if you like The Pioneer Woman's style, you'll probably find something you like in the collection. 
Interestingly, Drummond reveals that the currently available collection is just the beginning for The Pioneer Woman clothing line, and she specifically notes that "there's much more fun on the horizon." You can expect a brand new batch of The Pioneer Woman designs in her Spring Collection, which is due to launch in February or March of 2021. While Drummond's current clothing line is available in sizes from S to XXL, she promises that the spring line will also introduce more sizes. 
It'll be exciting to see where The Pioneer Woman and Walmart plan to take the clothing line, and which exciting new designs the spring line adds in the equation.