Gal Gadot's Priceless Reaction To Her First Taco Bell Experience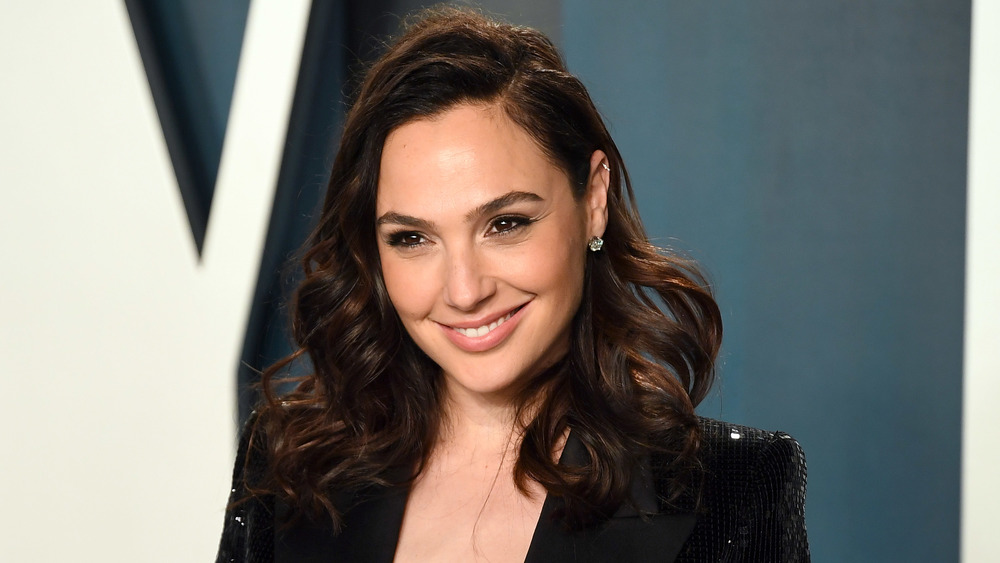 Karwai Tang/Getty Images
We know and love Gal Gadot for being a super heroine in blockbuster films like Superwoman and Justice League, per IMDB. And just like her on-screen character, it seems like the actress is always up for a challenge. During a recent episode of The Tonight Show Starring Jimmy Fallon, the host asked Gadot to try some American food for the first time, according to E! News. Among the options were eggnog, Ho Hos and Taco Bell.
During the segment, Gadot takes a bite of one of the food chain's tacos and looks very pleased. "This is the best so far," she admitted. "Flavorful. It's salty. Different textures. I'm going to have another bite." Fallon enjoyed watching her reaction and joked that her eyes looked like they were sparkling from excitement. "That was a win," he laughed. "I almost want to play a replay of your face because it was honestly like, 'This actually is good.'" 
However, Gadot was less impressed with the eggnog, as reported by People. "It's very thick. I don't want to hurt the [eggnog] peoples' feelings," she laughed. "It's not great."
Gal Gadot tried Taco Bell and Jimmy Fallon ate some Israeli specialty food
Gadot also wanted the talk show host to try some Israeli delicacies, per People. Fallon ate gefilte fish, which is a deboned fish that's in a jar. He admitted the item didn't look appetizing and kept trying to delay eating it. Gadot said he was overthinking it and to "Just shove it in already!" Fallon finally took a bite and admitted it wasn't that bad and he actually liked it. 
Gadot was on the show promoting her upcoming film, Wonder Woman 1984. "We feel the movie has never been so relevant and we hope that it'll bring some joy, hope and love to your hearts," she wrote on Twitter. "Wonder Woman 1984 is a special one for me and I can only hope it'll be as special to you too. We've put our hearts and souls into it." The film hits theatres on Dec. 25 and will also be released on HBO Max, per E! News.