The Real Reason Starbucks Just Canceled Its Happy Hour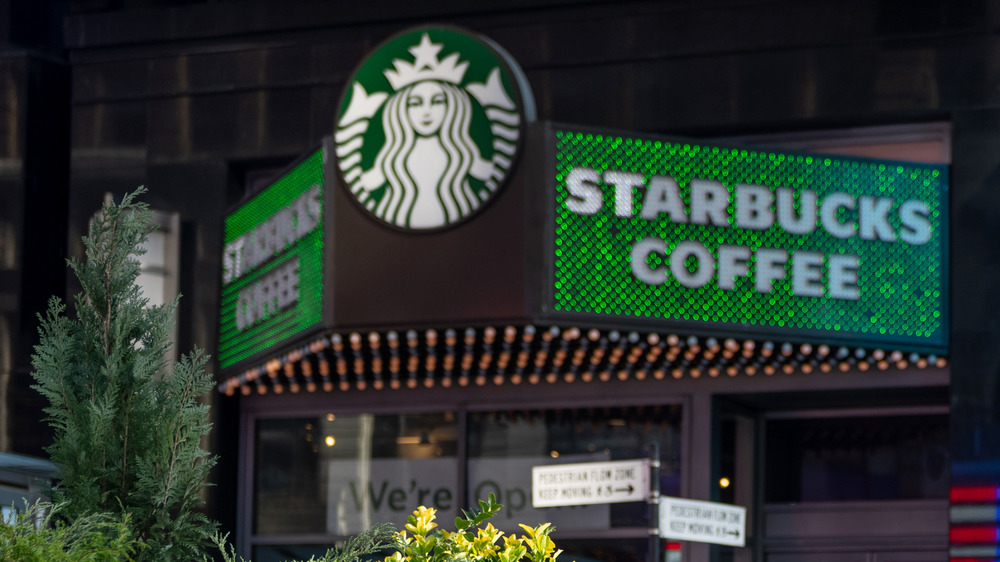 Alexi Rosenfeld/Getty Images
There are few things in life that are as satisfying as a freebie, which is probably why many of us flock to Starbucks when they do their buy-one-get-one drink specials aka "Happy Hour." The in-store marketing promotion, which takes place between 2 and 7 pm every few weeks and is offered to Starbucks Rewards members, was originally introduced to push Frappuccino sales. The concept was later changed in 2018 to cover all handcrafted drinks (via CNN).
The next Happy Hour was meant to take place on December 17, and the one after that was scheduled for January 7, but a skyrocketing number of COVID-19 cases has translated into a temporary halt for the program, which normally attracts a good crowd. "Given the rise in cases and the current guidance from the scientific community to not gather indoors in large groups for prolonged periods of time, we decided to pause Happy Hours in December and January 7," the beverage giant told Today in an email. In lieu of Happy Hour, Starbucks is planning to offer Double Star Days; stars are eligible for free upgrades, food, drinks, and merch.
COVID-19 has changed the way Starbucks operates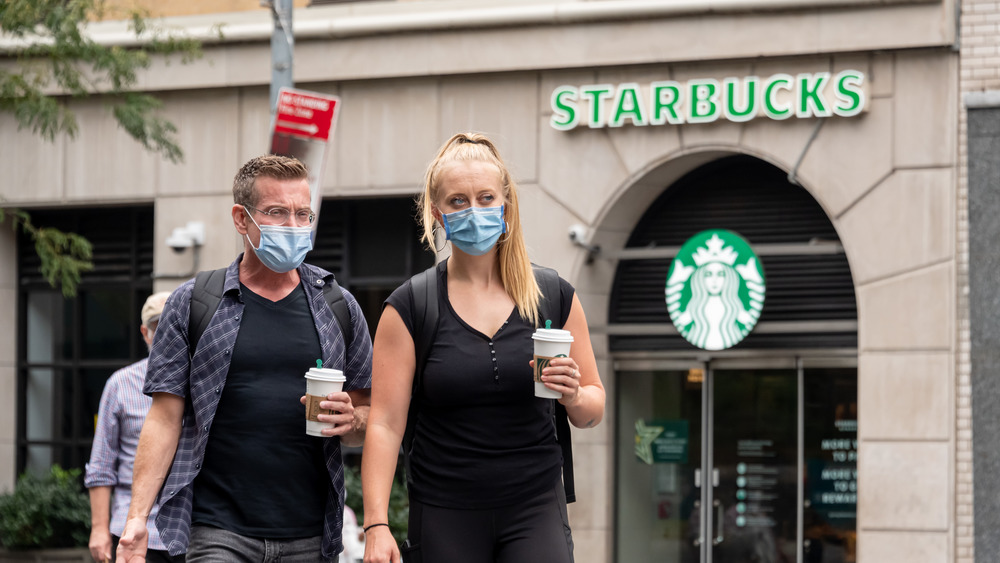 Noam Galai/Getty Images
The Happy Hour hiatus was revealed to workers, who had been complaining about the promotion for weeks, in a corporate memo. The memo, whose contents were revealed by Business Insider, cited an "anticipated rise in cases as a result of holiday travel" as well as the urging of experts to avoid having large numbers of people get together for lengthy periods of time.
The coronavirus pandemic has had an impact on the way Starbucks sells its coffee. Some changes have been short term, it's changed store opening hours, and closed seating areas to prevent its customers from gathering indoors (via Today). But others are longer-term. Starbucks has also opened more drive-thru windows. Executives say 80 percent of all the coffee chain giant's new stores have a drive-thru, and within the next three years, 40 percent of all US locations are expected to get a drive-thru.