Here's How You Can Watch Every Season Of Hell's Kitchen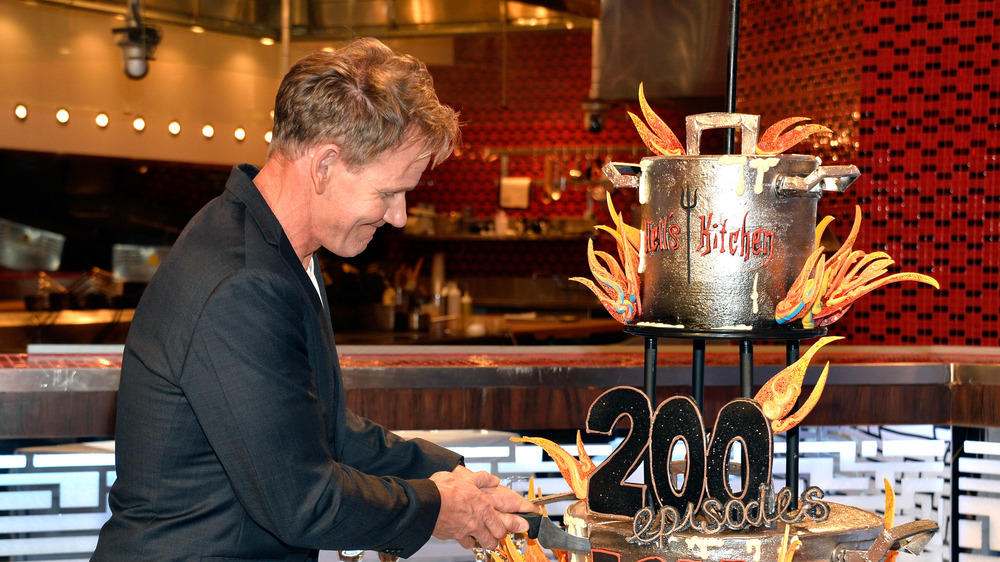 Frazer Harrison/Getty Images
Chef Gordon Ramsay's famous one-liner insults are part of the perfect recipe for a frustrating year. Ramsay's series Hell's Kitchen offers us all some much-needed catharsis while keeping us on the edge of our seats in this one-of-a-kind cooking competition with lines like, "This crab is so undercooked I can still hear it singing 'Under the Sea,'" (via Screenrant). If you're like us and ready to binge until someone finally cooks that beef wellington correctly, what you need to know is how to watch every single episode. Now is the perfect time if you're going to catch up before season 19 airs in January 2021 (via FOX).
Now, to get started, you need to know that there are 18 seasons of Hell's Kitchen available to watch, although you can expect a 19th and 20th to follow (via IMDb). If you want to start at the beginning with season one, you can watch the show for free with ads on the following networks: Peacock, Crackle, Tubi, Vudu, IMDb TV, PlutoTV, and Plex (via Decider). Plex doesn't seem to offer the entire season, however, so we recommend an alternative. Hulu and Prime Video also offer the full amount of season one episodes if you'd prefer to find options that can eliminate commercials.
Gordon Ramsay lights a fire under cooks across multiple streaming networks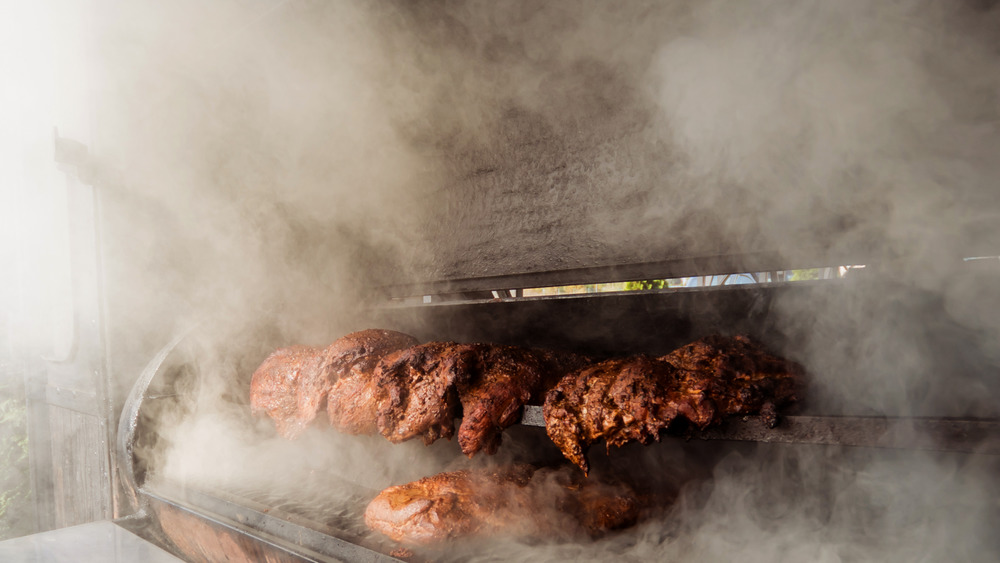 Shutterstock
If you're already a fan and simply need a recap of last season, there are many different cable providers and streaming services currently airing Season 18 of Hell's Kitchen. Watch with commercial breaks on Tubi. FOX, Vudu, IMDb TV, and Peacock all require you to log in to watch on their sites. You can also purchase episodes on pay-per-view online stores like Google Play and iTunes.
If you need the episodes in the middle, fortunately, streaming services are ready to support your binge-watching efforts. Three different providers have a full 18 seasons available with ads at Tubi, Vudu, and IMDb TV. Peacock, Plex, and PlutoTV offer 17 seasons, while Crackle has 15 seasons. Subscription watchers can find all 18 seasons available on Prime Video and you can catch season one as well as seasons 10-18 on Hulu. If you are looking to purchase at an online store, Google Play is probably your best choice with 8 seasons available. 
So enjoy your show, but remember to binge TV and not the ingredients when you're cooking. We can already hear Chef Ramsay shouting, "You added so much salt and pepper I can hear the dish singing 'Push It.'" Happy viewing!