The Reason Bobby Flay Just Got Sued By His Landlord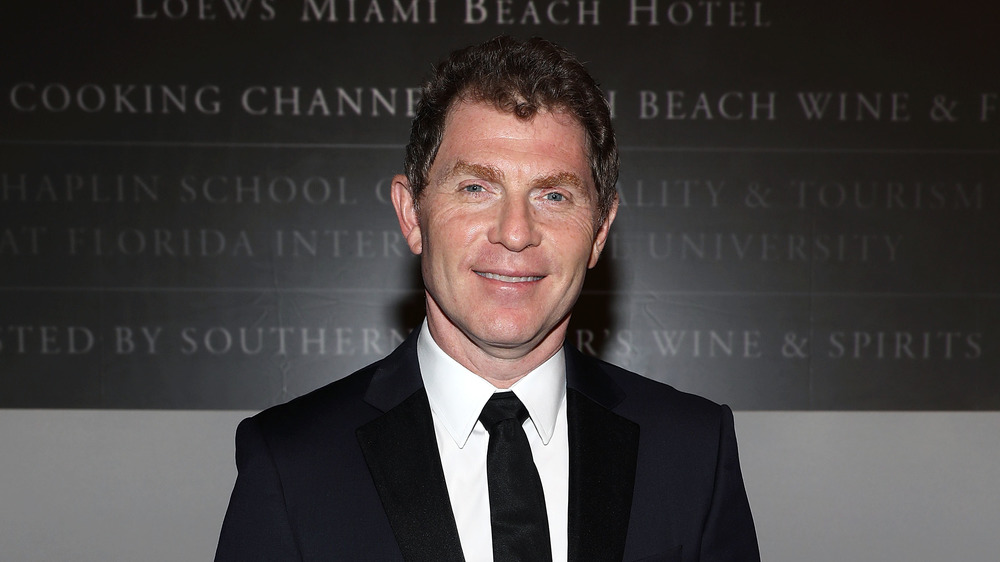 Aaron Davidson/Getty Images
Veteran chef Bobby Flay is known for many things such as his exceptional culinary skills and the whopping number of achievements under his belt. However, Bobby Flay has also lived through his fair share of controversies. For example, back in 2000, when the chef won against Japanese chef Masaharu Morimoto on Iron Chef, he got...uh, slightly carried away. Now, Flay has not gotten himself into another controversy and is being sued by his landlord who is not too happy about rent payments (or lack thereof).
As per a report from the Real Deal, Flay's hospitality company Bold Food has gotten into trouble after a landlord that owns one of the office spaces decided to take Flay to court for unpaid rent. Allegedly, Flay owes the landlord several months of rent, something that he hasn't been able to pay due to the pandemic. Flay's company told the landlord that the office space would be vacated in June without paying up due to financial issues related to the pandemic.
Bobby Flay's company has been told to clear its dues regardless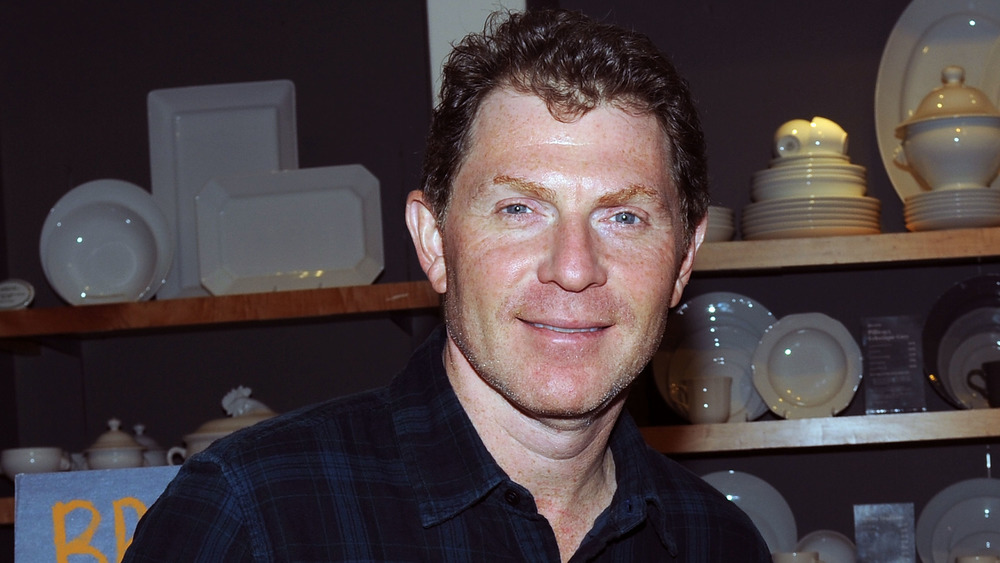 Bobby Bank/Getty Images
Real Deal also reported that a judge has now ruled that in such a situation, a tenant is still in the wrong. Judge Arlene Bluth, while announcing her decision wrote, "This is not a case where the office space leased was destroyed or where a tenant rented a unique space for a specific purpose that can no longer serve that function." She added that no public health directives were involved in this case and Flay's company was simply helping out restaurants by offering them consulting services.
As pointed out by Millionacres, Bold Food has been told to clear its dues considering the fact that company occupied the office space for five months without paying the landlord any rent. The other side of the argument? Companies like Flay's suffered massively in terms of profits when lockdowns were put in place during the pandemic, which made it impossible for them to continue working back then. Sorting out rent payments during a pandemic is certainly a difficult situation that both companies and institutions are trying to figure out.