Buddy Valastro Has A Message For Fans After Scary Accident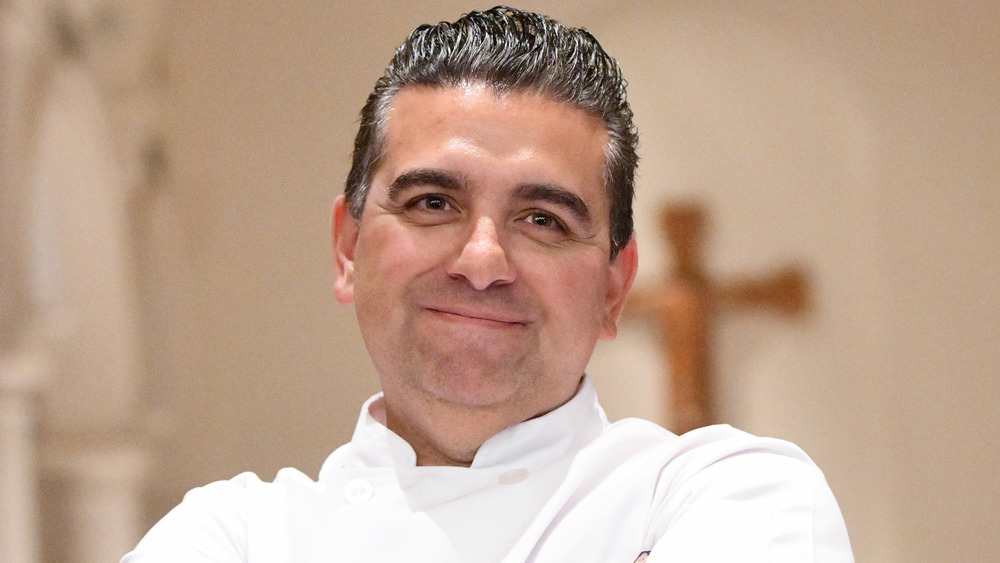 Jared Siskin/Getty Images
Buddy Valastro is still in recovery mode after a freak accident. E! News reported the famous baker was bowling in September, when his hand was impaled with a metal barb. His rep said at the time, there was a malfunction with the bowling pinsetter and Valastro was trying to fix it.
"After trying to release the bowling pin from the cage mechanism, his right hand became lodged and compressed inside the unit," he explained. "Unable to remove his hand, he can see a 1—1/2 inch metal rod slowly and repeatedly impale his hand three times between his ring finger and middle finger."
The Cake Boss star has undergone multiple surgeries on his hand to fix the damage, according to People. "I was in a really bad place mentally in the beginning," he told the outlet. "I kept waking up to night sweats of the nightmare of it happening, and the pain." However, he told E! News recently that encouragement from fans is ultimately helping him to get through this very difficult time.
Buddy Valastro told fans he will bake again after accident mangled his hand
A two-hour special that documents the shocking aftermath of the incident, will air on TLC on Dec. 23, called Buddy Valastro: Road to Recovery, per E! News. In a preview, viewers see his family's reactions and Lisa Valastro explains how horrific it was to see this happen to her husband. "Is this a dream?" she asked. "It's a nightmare. Never mind a dream."
Valastro said the healing process could take up to nine months to a year and will include physical therapy. He said even though things are unpredictable right now, his fans are motivating him to keep going. "I've been really optimistic," Valastro said. "The fans and my family have been so good, cheering me on and supporting me. Giving me the love that they've been giving me. It's made me want to do more. It's pushing me to get better."