The Fruity Ingredient In The Pioneer Woman's BBQ Chicken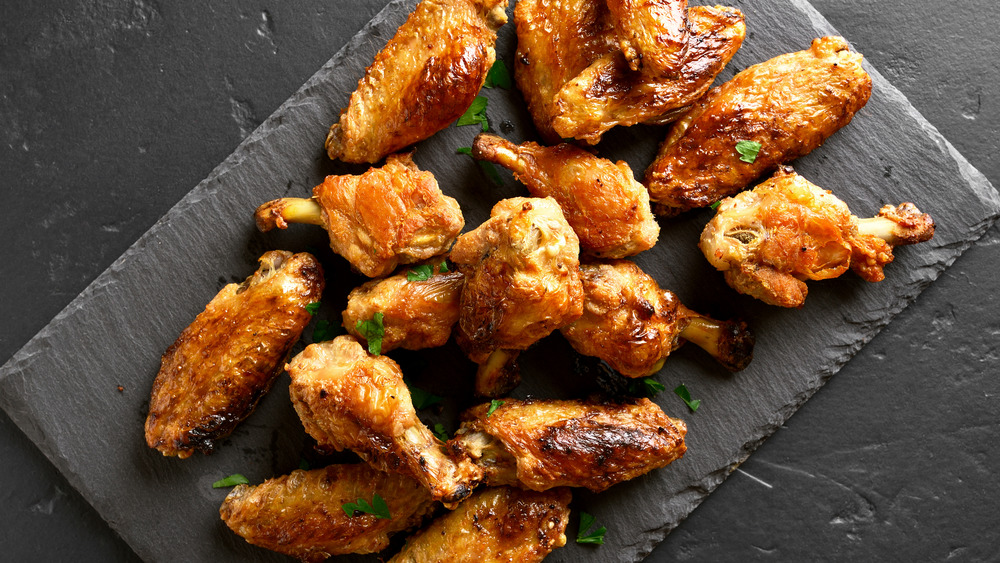 Shutterstock
First and foremost, let's dispel a myth about barbecue: that it must be done outside, on a grill. Barbecuing is a grand tradition in the U.S., and in many other cultures around the world, as Rachael Ray Magazine points out, from the Indian tandoor oven to gogigui, the Korean barbecue. But if you think you need fancy equipment or a hot summer's day to conjure the rich aromas or smoky flavors of a good barbecue, Ree Drummond, otherwise known as The Pioneer Woman, is here to tell you otherwise. Her recipe for Oven BBQ Chicken is popular, easy to make at home (even on a rainy day), and contains a fruity ingredient that takes its barbecue flavor to the next level.
The Pioneer Woman's barbecue chicken recipe is special in its everydayness — you probably already have all the ingredients you'll need in your kitchen. Using bone-in, skin-on chicken thighs, Drummond's recipe calls for barbecue sauce and a clove of garlic, plus olive oil for brushing. If you don't already have a bottle of sauce lurking in the back of your fridge, she is quick to remind you that you can make your own, using ketchup, brown sugar, vinegar, Worcestershire sauce etc. (We like this recipe from Martha Stewart). But the fruity kicker that makes it all sing? Peach preserves.
Peach preserves add sweetness to the smoky barbecue flavor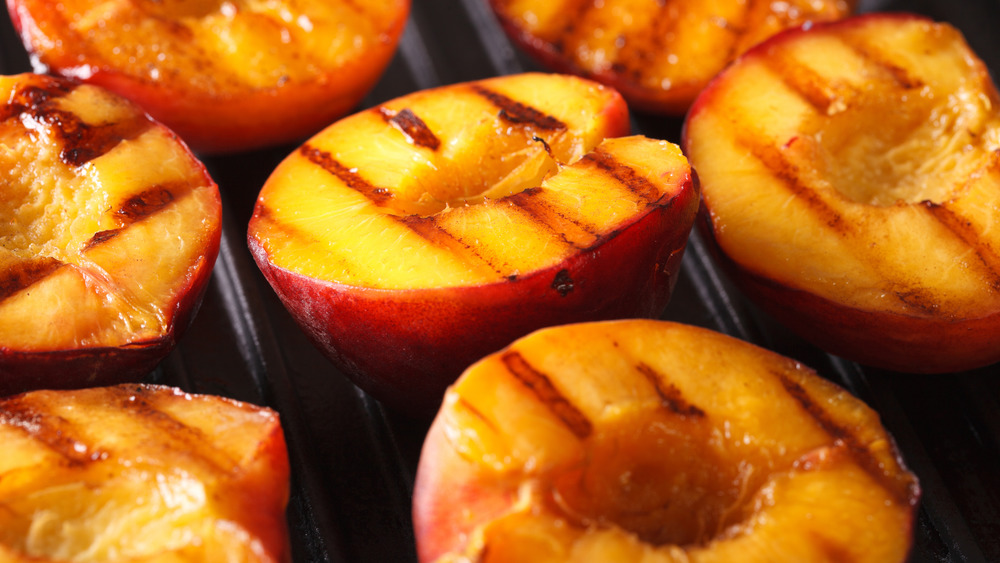 Shutterstock
Peaches are the sweet, soft, special guest star of the U.S. barbecue scene. They are a stone fruit that ripens in the summer (aka peak grilling season) and they have loads of great health benefits, according to Healthline. Peaches can improve your digestion, help give your skin a healthy glow, and even offer allergy relief, Healthline says. Plus, that sweet, honey-like nectar is a tasty complement to the tang and char of a smokey barbecue; it's no wonder they are often grilled as a side to go with your picnic spread.
Luckily, you don't need an orchard or a sunny afternoon to capture the same magic in your own kitchen. Drummond recommends a half cup of peach jam to accompany your (store bought or homemade) barbecue sauce, before baking the chicken thighs in your oven, not on a grill. It makes the dish similar to (but even easier than) Gwyneth Paltrow's grilled chicken recipe in Bon Appetit, which calls for fresh or frozen peaches. And anytime you can do something more easily than Paltrow, you probably should.