What MasterChef Winner Jennifer Behm Is Doing Now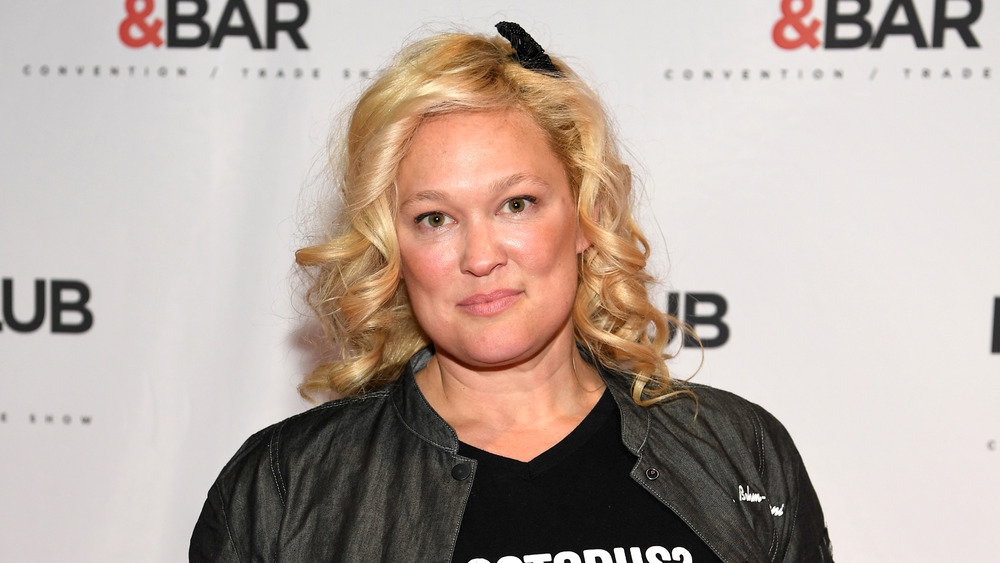 Denise Truscello/Getty Images
Chef Jennifer Behm rose to fame in 2011 during her stint on season two of MasterChef, as she managed to beat her competition with a stunning three-course meal of scallops, quail, and poached pear (via Reality TV Revisited). According to Delaware Today, while the prize money (half a million dollars!) and subsequent fame did benefit the chef immensely, she maintained that it was necessary for her to stay motivated and energetic if she wanted to achieve more success and recognition for her hard work and culinary skills.
Behm spoke about this and mentioned how it's crucial to look out for opportunities. She explained, "You would think opportunities would come immediately, but you have to go out and take it yourself. [Winning MasterChef] does open up doors, but you have to make the initial push." 
Wondering what Jennifer Behm is up to these days? We decided to investigate a little further to see what the talented chef has been keeping herself busy with all these years.
Jennifer Behm has opened, and closed, a restaurant
Jennifer Behm stayed ambitious post-MasterChef. After winning the title in 2011, she launched Pink Martini Catering, a Wilmington-based catering company, along with her husband, Julio Lazzarini — a former Chopped contestant (via The Cinemaholic). Behm has also dabbled in several other food-forward projects, including acting as a judge in cooking challenges, being a motivational speaker, organizing cooking demonstrations, and being the spokesperson for a cooking appliance company, Sous Vide, according to Delaware Today.
What's more: in 2015, Behm even opened up her own restaurant called Red Fin Crudo + Kitchen in Rhode Island. Unfortunately, the restaurant closed its doors earlier this year, as many restaurants shuttered due to the ongoing coronavirus pandemic (via the Providence Journal.) However, Behm and her husband did mention that they would still be available for in-home meal services. As far as her social media handles are concerned, Behm hasn't been active since April. Amid ups and downs, Jennifer Behm keeps a good perspective: "All the good, the outstanding and the difficult experiences have shaped my spirit and made me a more resilient, compassionate and tolerant human being," she wrote on her personal website.