You Should Skip California Pizza Kitchen's Frozen Pizzas. Here's Why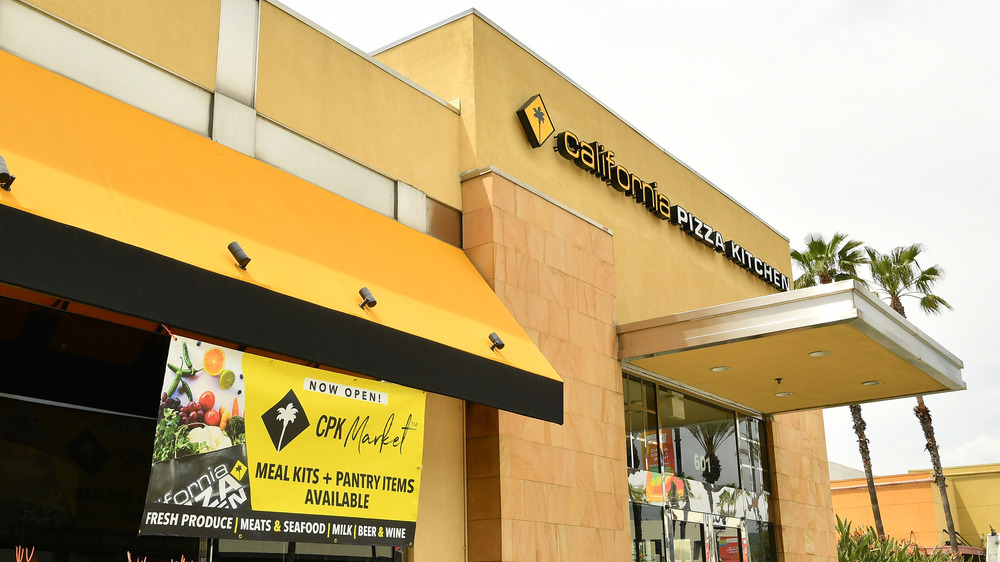 Amy Sussman/Getty Images
When is a delicious pizza not appealing? It's one of those dishes that is almost always a good idea, especially if it's from a trusted brand like California Pizza Kitchen. When it comes to pizzas, as per the brand's website, customers can choose from several options, including gluten-free pepperoni pizza, BBQ chicken pizza, Thai chicken pizza, Margherita, and more. The brand also has frozen pizzas available for those who want to get the satisfaction that usually comes along with pizza from the comfort of their home.
Frozen pizzas from California Pizza Kitchen are advertised as tasty treats that are super easy to heat and prepare in your kitchen. In terms of varieties, the brand offers several choices like Uncured Pepperoni, BBQ Chicken, Cheese, Margherita, Sicilian, and more. Customers can choose from crust options like cauliflower crust, thin crust, and gluten-free crust. But despite California Pizza Kitchen being a favorite pizza chain for many, its frozen selection isn't rated as highly. Confused? Read on to know more.
California Pizza Kitchen's frozen pizzas are bland and disappointing
The thing is, the frozen pizzas from California Pizza Kitchen aren't anything special. They're often lacking in flavor when it comes to the crust and sauces, so to avoid disappointment, a fresh pizza, or a frozen one from another brand, is certainly a safer option.
Plus, alarmingly, in 2013, Nestle decided to recall its frozen pizzas from California Pizza Kitchen, as well as DiGiorno, after it was discovered that there were tiny pieces of plastic in the pizzas. Following the recall, Nestle released a statement that read, "We apologize to our retail customers and consumers and sincerely regret any inconvenience created by this voluntary product recall (via CBS News).
According to an article from The Washington Post that looked at several frozen pizza brands, testers were let down by California Pizza Kitchen's offerings and said things like, "everything is off, including the appearance." So you're probably better off stopping in for a fresh pizza instead.