Aldi Shoppers Can't Get Enough Of These Frozen Chocolate Covered Bananas
Looking for a frozen treat with a healthy twist? Aldi's Chocolate Covered Banana Bites by Season's Choice are an immediate fan favorite. Instagram fan page, theamazingaldi, recently posted about these sweet snacks, and shoppers were quick to chime in with their own positive reviews.
"These are sooooo good," said one commenter. Another agreed and wrote, "Got mine they are delicious." A different Instagram user commented there were a fan of Aldi's previous chocolate-covered whole bananas and that they'd be, "Stocking up this time bc I loved these so much."
Of course, cocoa lovers will enjoy this snack bite version even more than the chocolate-covered whole bananas, since smaller slices means that more of the banana will be coated in chocolate. Head to your local Aldi to pick up a box soon because according to the Weekly Ad, these bites are on sale for just $1.99 through Dec. 29. Wait any longer, and the price could go up.
How to make chocolate covered bananas yourself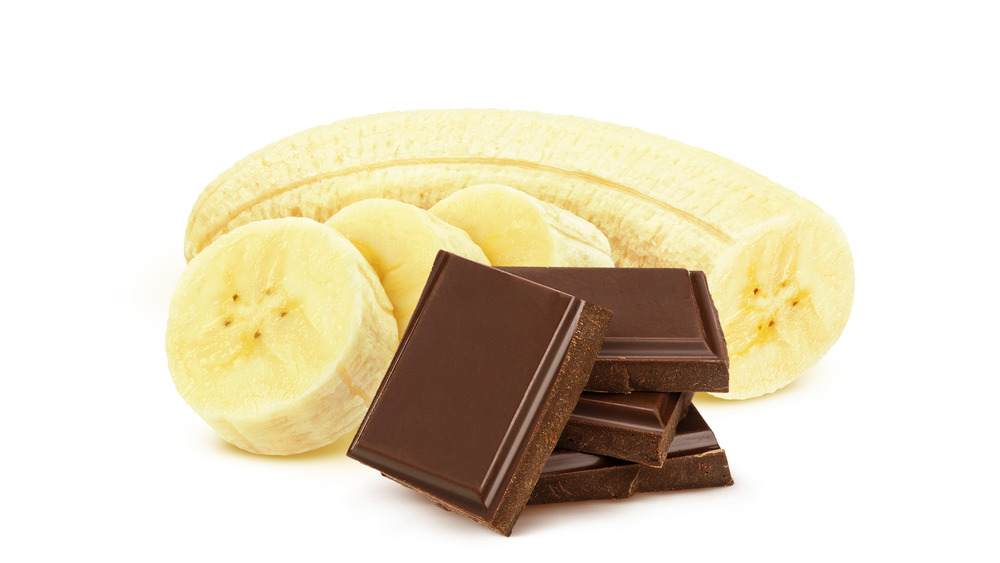 Shutterstock
Don't see these banana bites on the shelf? Well your supermarket trip doesn't need to be a waste — pick up some chocolate, bananas, and oil and make them yourself. One Instagram follower of theamazingaldi wrote, "Awesome but homemade is cheaper and better! One cup of milk chocolate chips and 2 tablespoons coconut oil melted together. Dip/spoon mixture over frozen bananas. I usually cut bananas in half and push a popsicle stick in then freeze overnight. Then dip and freeze again."
If you don't want to buy coconut oil just to make these frozen bananas, you can also try making them with vegetable oil. Epicurious suggests combining six ounces of chopped dark chocolate or semisweet chocolate chips with two tablespoons of vegetable oil. Plus, when you're making your banana bites at home, you can also have fun with the toppings. Sugar Hero recommends salted nuts, sprinkles, toasted coconut, and/or a drizzle of white chocolate.