Here's How You Can Watch Every Season Of Hot Ones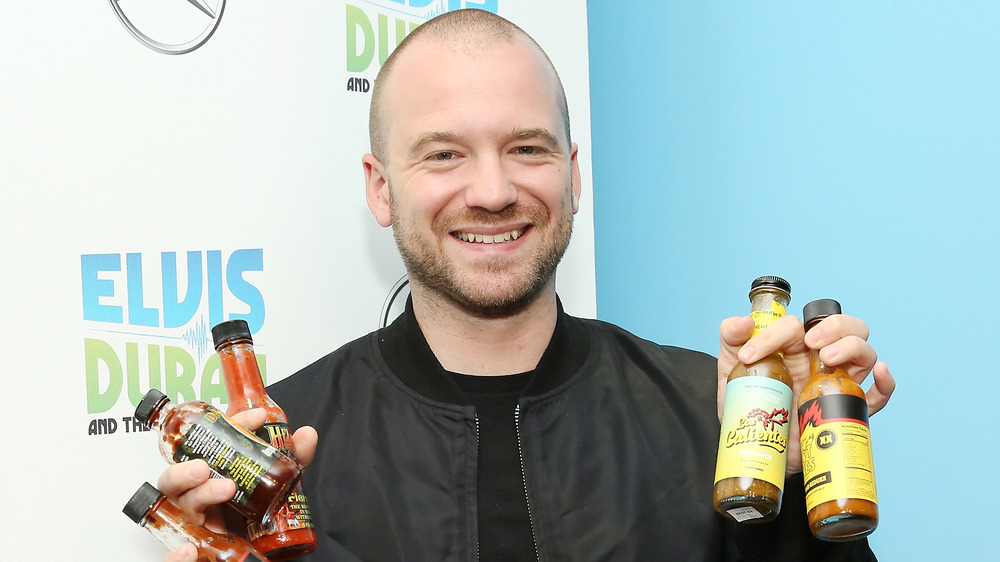 Monica Schipper/Getty Images
Want to go back and watch old episodes of Hot Ones, the web series where celebrities answer a series of intimate questions while eating hot wings that get spicier and spicier as the interview goes on? Good news – every episode is available online, and they're all totally free. 
If you head to the YouTube channel of First We Feast, the food and beverage magazine that created the show, you can watch every episode starting from the show's 2015 premiere with rapper Tony Yayo. The episodes go all the way up through the most recent season, including this month's Hot Ones Holiday Special 2020 and a festive Yule log video. First We Feast's YouTube playlists feature each of the show's 13 seasons and hundreds of episodes, as well as custom-made playlists like Hot Ones x Sports, featuring your favorite athletes, and the Hall of Fame for the proud few who have completed the Hot Ones challenge.
How about the Hot Ones gameshow?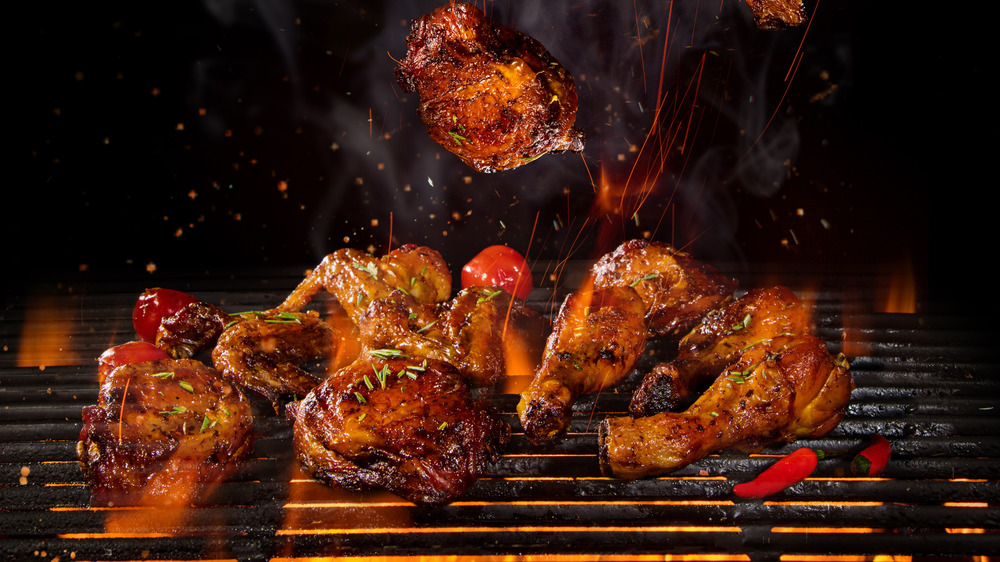 Shutterstock
In February, TruTV launched a spin-off of the interview show called Hot Ones: The Game Show, where Sean Evans, the host of the interview show, pits two teams against each other to correctly answer the most trivia questions while, much like on the original show, eating increasingly spicy hot wings. The show's not freely available like the YouTube interviews, but you've still got options for watching online (via Decider). 
If you have cable, you can log in to truTV's "Watch Live" page or the network's app through your provider and watch the shows there. If not, you can access the show if you get a subscription to Sling TV, fuboTV, YouTube TV, or AT&T TV Now. Alternatively, if you have a Hulu subscription, you can upgrade it to a Hulu + Live TV plan, but it'll bump up your monthly bill to $64.99. The least expensive of these, Sling TV, is still $30.00 a month, so if you're trying to keep the bills down, you're better off sticking with the celebrity interview show for now.