Ina Garten's Favorite New Year's Recipe Has Only Two Steps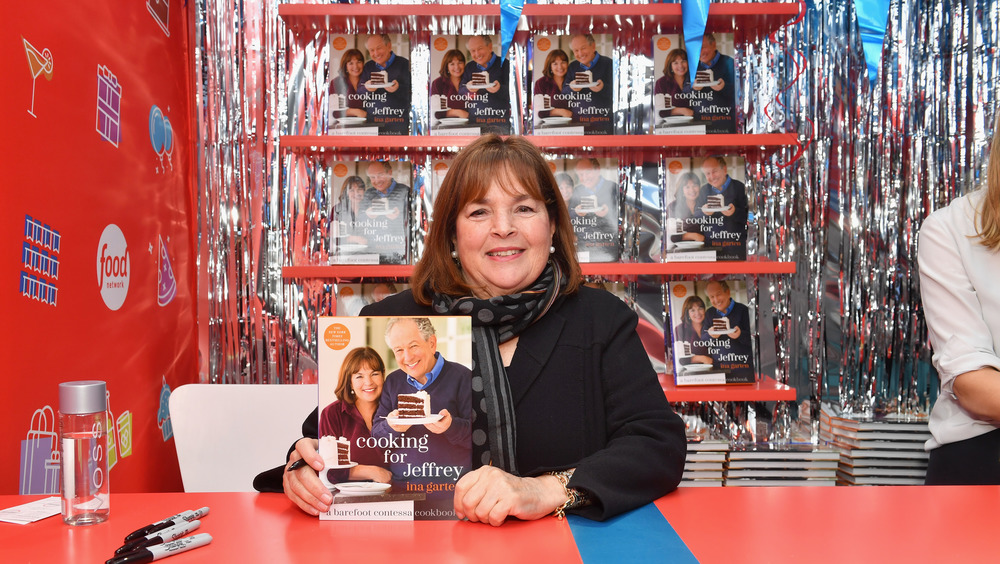 Noam Galai/Getty Images
Ina Garten was very much here for us with a giant (and we mean giant) cosmo during lockdown. Now, it's no surprise that your favorite decadent, dinner-party throwing Contessa is back with an equally over-the-top New Year's recipe. Over a lengthy chat with Katie Couric, Garten revealed her favorite holiday gifts for cooks, meal plans for Thanksgiving and Christmas, and the story behind her go-to meal for New Year's, which is indulgent but surprisingly quick to whip up.
Naturally, Garten normally goes out on the town for cocktails at a piano bar in Paris with her husband Jeffrey and friends. This year, she said they'll be skipping the un-COVID-safe activity, but she still recommended her classic pasta dish. Garten said that by the time she and the crew would get home, it would be close to midnight and everyone would want a quick dinner — and thus her "Lemon Capellini with Caviar" was born. It's a simple combo of quick-cooking thin capellini pasta, a ton of butter, lemon zest, and lemon juice with a mountain of black caviar on top.
Ina Garten's New Year's dish and other holiday treats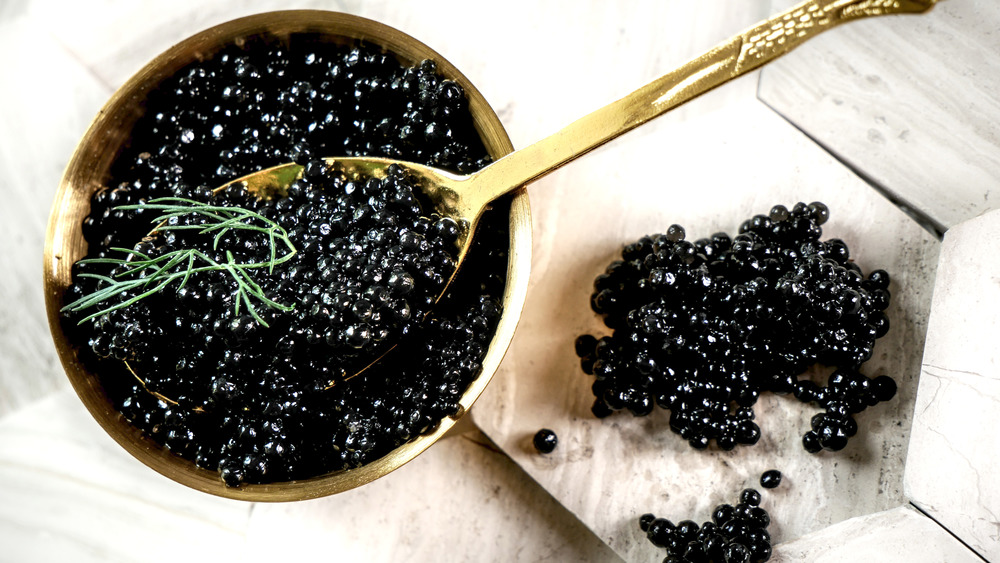 Shutterstock
Needless to say, not everyone is able to drop a small fortune on the recommended "150 grams very good black caviar" Garten's New Year's recipe calls for. Also, not everyone likes caviar in the first place. But no one can deny that this dish is quite simple: cook up the pasta, leave in a little pasta water, toss in the lemon and butter and top with caviar (via the Food Network). There are only two steps — one for cooking, one for plating — listed on the Food Network's website, although each combines a number of tasks. And if you don't have the cash to splurge like Ina, Gourmet Sleuth suggests a couple of ingenious caviar substitutes: black tobiko, an inexpensive fish roe option, lumpfish caviar, or even chopped black olives for a similar hit of umami.
Ina Garten's other holiday food faves included a giant take on her potato pancake with creme fraiche and smoked salmon, plus a recipe she's developing for spatchcocked turkey, and halibut with Ritz cracker crumbs and panko crumbs baked with a white wine lemon sauce. Garten had some good classic ideas for appetizers, including pimento cheese and individual spinach dips. For dessert, Garten said her holiday favorites were Boston cream pie with orange syrup, and festive linzer cookies with raspberry jam or thumbprint cookies with jam. Thanks, Ina, you're making us hungry.