What Anthony Bourdain Really Thought About Duff Goldman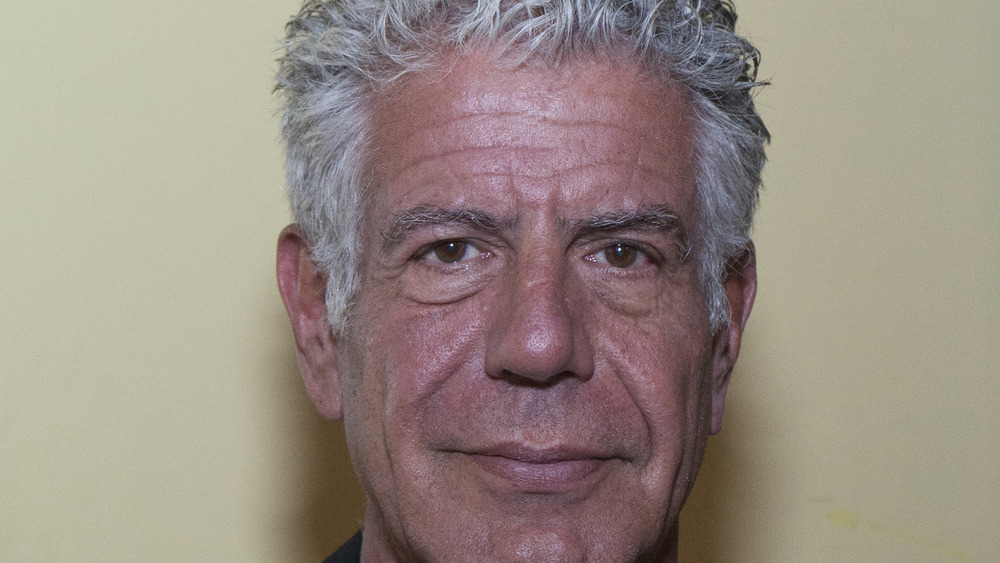 Santiago Felipe/Getty Images
Late celebrity chef, Anthony Bourdain, was a man with strong opinions. He hosted several well-known shows about food, including Anthony Bourdain: Parts Unknown, per IMDB. Each episode featured Bourdain visiting different countries and learning about its culture and cuisine. The star was considered an authority on food and was someone who could be trusted to be honest and straightforward, no matter what the topic was. In a guest blog, Bourdain revealed many things about his peers, particularly his personal opinions on them (via Reddit). For example, he was fairly brutal about his thoughts on chef Rachael Ray. 
He wrote, "We know she can't cook. She shrewdly tells us so. So...what is she selling us? Really? She's selling us satisfaction, the smug reassurance that mediocrity is quite enough." Eeks. Bourdain also expressed his honest thoughts on popular baker Duff Goldman.  First, what you need to know is that he had several good things to stay about the "Ace of Cakes guy." Read on to know more details on how exactly Bourdain felt about Goldman and his skills in the kitchen.
Anthony Bourdain was impressed with Duff Goldman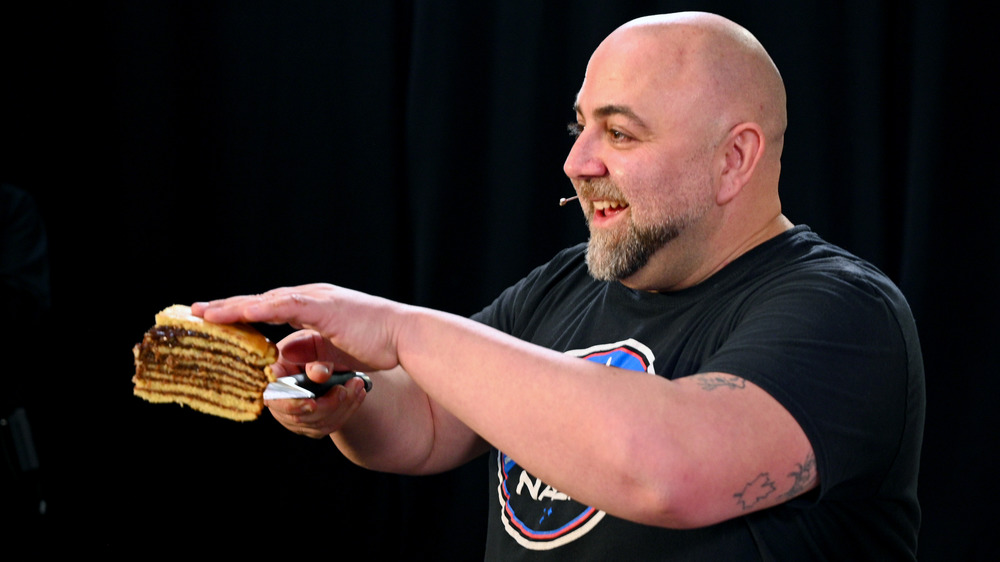 Dave Kotinsky/Getty Images
Anthony Bourdain, for the most part, was impressed by Duff Goldman. He was especially intrigued by how creative Goldman is and admired his work on the Food Network. He wrote, "He's got talent! And..he seems to be a trained chef! And he's really making food — and selling it in a real business! I think...I like it! If I have one reservation, it's that I have no idea if the stuff actually tastes good (via Reddit). 
Bourdain added that while Goldman's work seemed creative and quirky, he'd definitely like to dig deeper and find out what's actually in those desserts. It is undeniable that he was impressed by whatever he knew about Goldman. Additionally, it appears Goldman liked Bourdain quite a bit. When Bourdain sadly passed away at 61 years old in 2018, per CNN, Goldman took to social media to express his grief at Bourdain's passing. He wrote on Twitter, "My heart hurts really really bad."