Arby's Is Celebrating St. Patrick's Day Early With This Classic Shake
St. Patrick's Day may not be here until the middle of March, but that doesn't mean you need to wait to get into the shamrock spirit. Arby's is letting us celebrate right now by bringing back this St. Paddy's classic, months in advance. The chain's special edition Mint Chocolate Shake is back on menus at select Arby's locations now for a limited time (via Chew Boom). 
"If you've had a long hard day of not drinking a mint chocolate shake topped with Andes® candy pieces, then Arby's has a shake for you," Arby's writes in the product description. "The Mint Chocolate Shake is back!" You can check with your local Arby's to see if this springtime favorite is on the menu. After all, it's going to be a long winter. We could all use a little festive pick-me-up, even if it's a little ahead of its time.
What if Arby's Mint Chocolate Shake is not on the menu?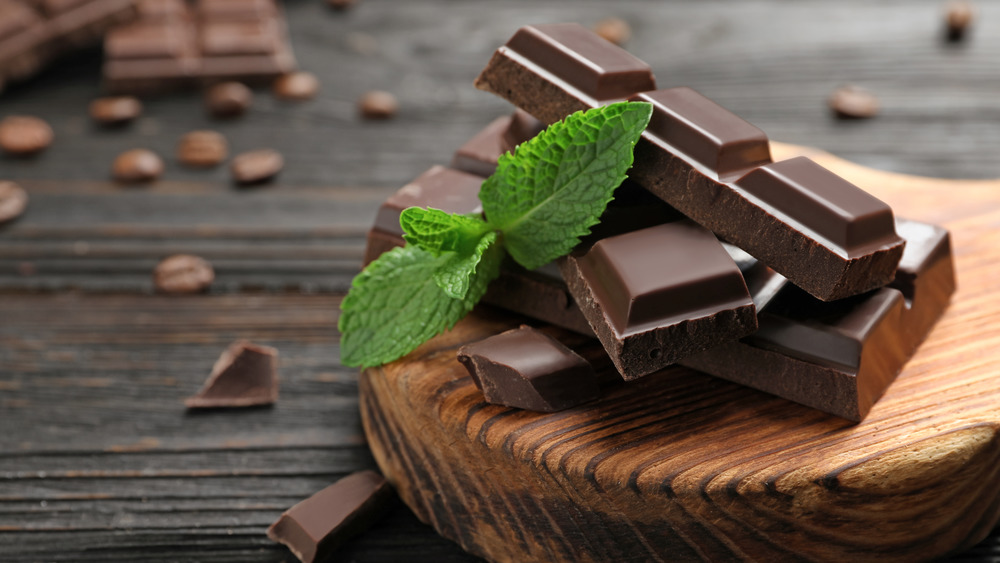 Shutterstock
Maybe you've called up your local Arby's and discovered that the Mint Chocolate Shake isn't on the menu. No need to resign yourself to milkshake-less disappointment. Arby's-inspired recipe blog Arby's at Home, offers up a recipe to make your own copycat shake: you just need to get some mint chocolate chip ice cream, put it in a blender, add a splash of milk and mix it all together. From there, pour it into your cup, top it with some whipped cream and use a grater to add some shavings of Andes mint chocolate on top. Just four ingredients, and you've got your own bit of holiday cheer from the comfort of your home. 
Now you'll be able to get your milkshake craving satisfied either way. But let's be honest, the easiest way is to pick it up ready-to-go from Arby's.