This New Avocado Salad Kit Has Aldi Shoppers Talking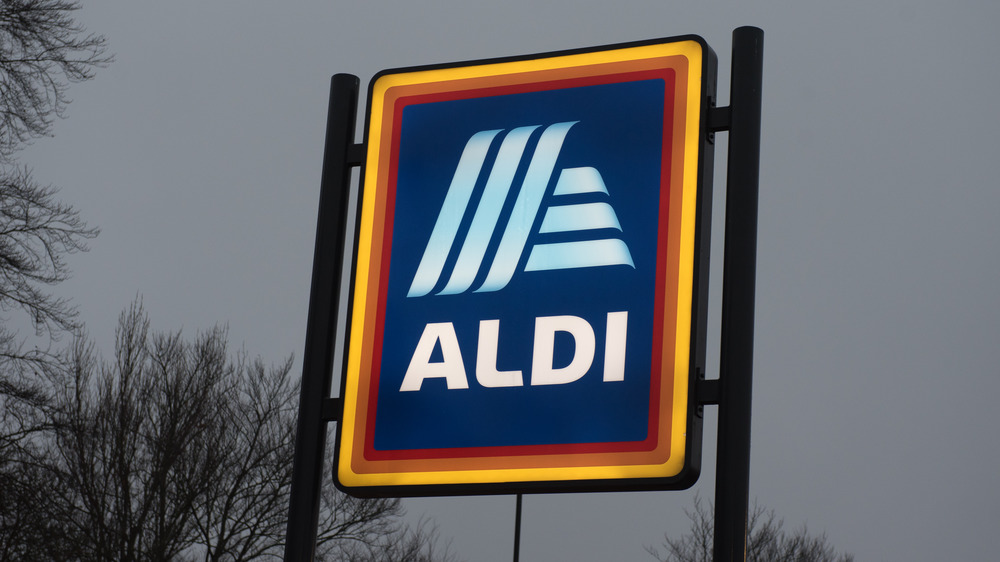 John Keeble/Getty Images
On reddit, a self-professed excited Aldi shopper uploaded a photo of a new chopped salad kit: Bacon Avocado Ranch. While this variety has yet to be added to Aldi's online showing of Little Salad Bar salads, you can find and order it on Instacart for $2.19 each 12 oz. bag. The one photographed on reddit, however, is only 9 oz. Like the other salad kits Aldi sells, this one — which contains a tossed-together batch of green cabbage, carrots, lettuce, and onions along with packets of bacon, corn, taco cheese blend, and ranch – is ready for an assembly line straight to your plate.
The reddit responses to the news either made equally excited noises, such as, "As soon as I saw this, I grabbed a bag!" and "Ohhh I love these! I'll have to look for this one," to questions about whether deconstructed items (such as corn) were held in separate pouches.
For a more general recommendation on the product line, the Aldi Reviewer gave the initial offerings a good word when they debuted in 2017: "Aldi's chopped salad kits taste pretty good and are cheaper than similar kits sold at traditional grocery stores. Recommended."
You can't beat the ease of preparation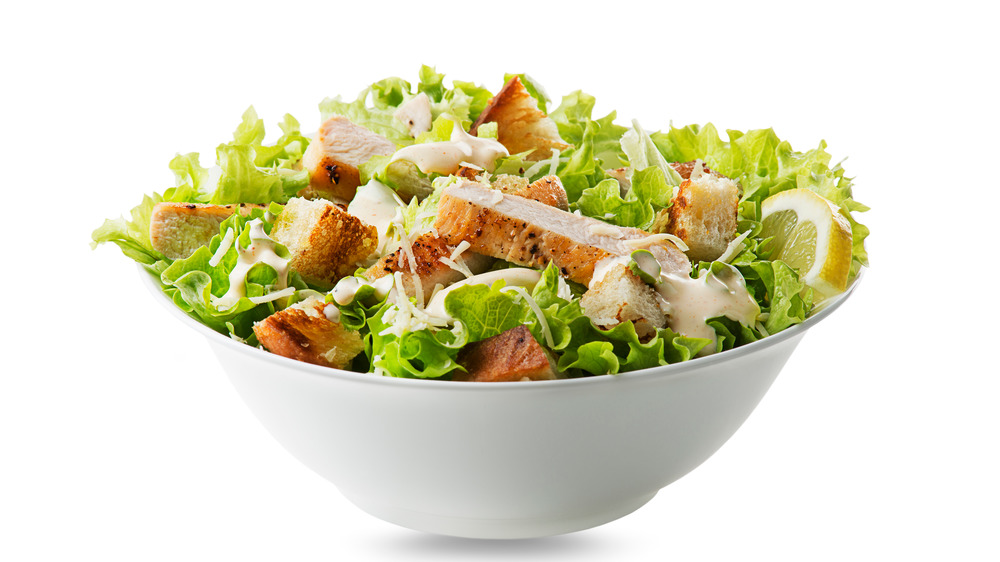 Shutterstock
The only voices of dissent amongst the happy Aldi redditors pointed out that they could buy the ingredients for such a salad and make multiple at less expense. This brings up the question of whether you should invest in chopped salad kits or not.
Bon Appetit comes to the kits' rescue. After having a daughter, writer Emily Farris said she had to accept the fact that she simply never had the time to prep salads over the weekend for later consumption. Furthermore, salad kits' ease of preparation, which means none, means that the family ended up eating more salads than they did when they had to prepare them themselves. "Some people might call me lazy," Farris writes. "But I'd rather be lazy and eating salads — even if they're not the most amazing salads in the world."
Still, as HuffPost points out, salad kits can still be more expensive in the long run than chopping the vegetables yourself. So, if you do want to make your own salad instead, they offer 13 easy and cheap chopped salad recipes.
However, if you are busy and are an Aldi devotee, then it seems you will probably find a nice meal or side dish in their latest chopped salad kit.