The Big Mistake You're Making With Creamed Corn From Scratch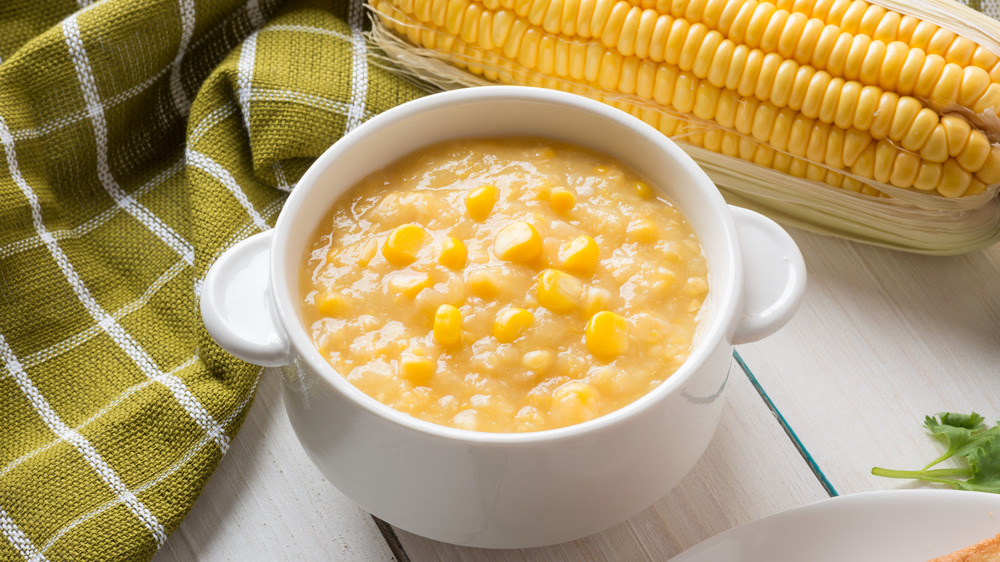 Shutterstock
Creamed corn is truly a blast from the past. Anyone remember its star turn in Twin Peaks? Anyone? But it's also a delicious option you could throw together with almost no time and effort — if you know how to do it the right way. Once you learn what your creamed corn has been missing all these years, you might be dishing it out, '50s housewife style, at your next get-together. What's not to like about sweet corn and silky sauce?
Only a few ingredients go into this classic dish, and it's endlessly riffable, from adding bacon bits to blending in a mix of herbs and spices (via Spend With Pennies). Creamed corn is often made with a béchamel sauce made from scratch: just butter, flour and cream, and then corn is added in with salt and pepper. If you have canned, frozen, or fresh corn on hand, creamed corn is a no-brainer if you're short on ingredients.
Use this genius technique for the creamiest corn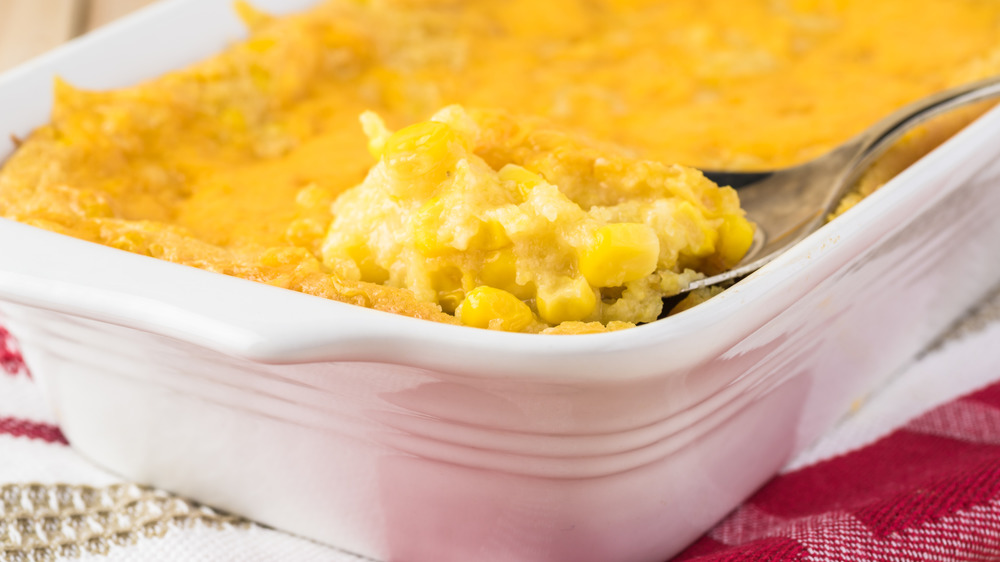 Shutterstock
Some recipes call for grating corn kernels off the cob (via Martha Stewart). Others ask you to scrape the pulp or milk off of corn cobs to add more flavor (via House of Yumm). The blog Spend With Pennies, however, has a suggestion you might have missed over the years. Even without fresh cobs, they mix in a cup of puréed corn with the whole kernels before serving to give it a thick, hearty texture. Their recipe also calls for a sautéed onion in the base, as well as some thyme "for a dash of savory elegance," but encourages add-ins of your choice.
You can also use creamed corn in other ingenious ways, whether it's a decadent dip from Real Simple or a base for a comforting corn chowder from Taste of Home. You can lean in even more to the old-fashioned vibes with a creamed corn casserole. 
Regardless of the creamed corn you decide to serve, it's likely to please everyone from restless children to picky guests.