Here's How Much It Really Costs To Open A Five Guys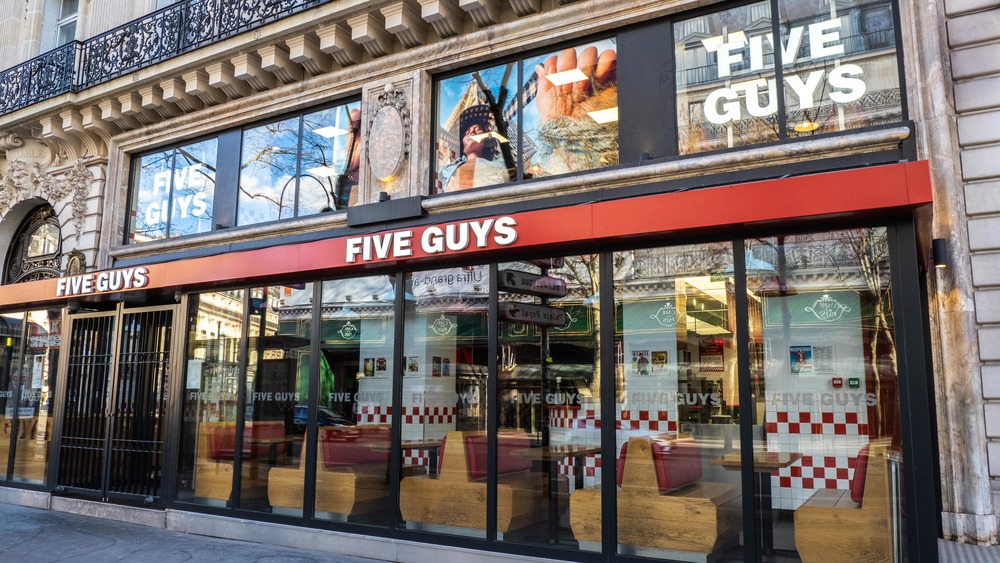 Edward Berthelot/Getty Images
The first Five Guys burger restaurant opened in Arlington, Virginia, in 1986. Just five more locations opened over the next 15 years. It wasn't until 2003 that parents Jerry and Janie Murrell and their five sons (aka "five guys") opened the business to franchising. It only took 18 months to sell options on 300 more stores. Today, there are nearly 1,500 Five Guys locations worldwide, with another 1,500 stores in development (via Five Guys).
While the menu is bare-bones, just burgers, fries, hot dogs, and shakes, the Five Guys brand has become super popular across the country. So popular, in fact, that the company has run out of space for franchise development in the U.S. The company's franchise page has a note stating, "We are pleased to announce that we are currently sold out in the United States and in Canada. Our franchisees are feverishly working on completing development of their territories. Select international markets are open to franchise interest!" So where does this leave prospective franchisees?
How to own a Five Guys franchise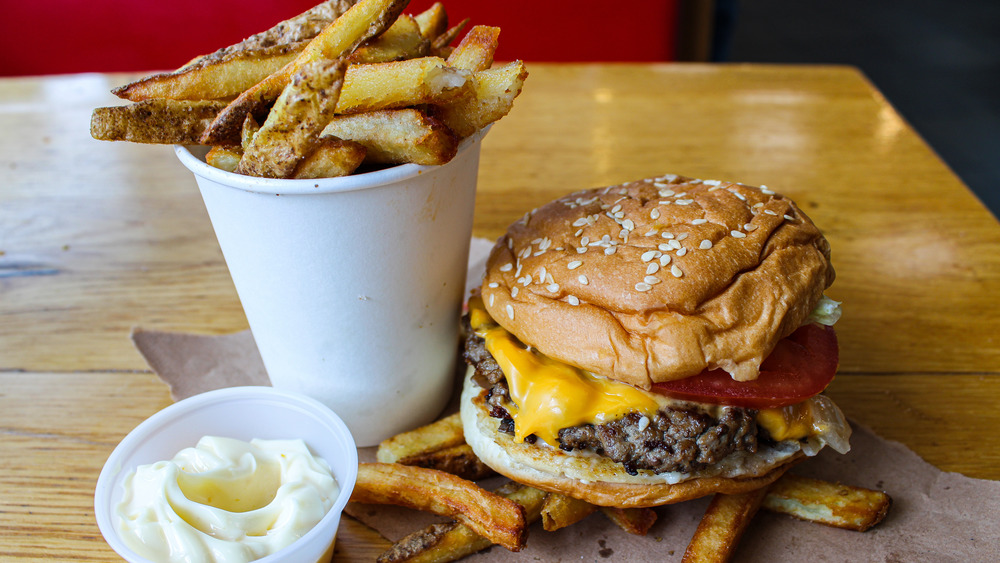 Shutterstock
Previously, the Five Guys franchise fee was $25,000, and the estimated initial investment ranged from $306,000 to $641,000, but the well has dried up. Bummed that Five Guys has sold out of franchises in America? All hope for franchisee riches is not lost. For starters, there are still opportunities to open Five Guys stores outside of the U.S. and Canada. If you're interested, you'll need access to more than $5 million in capital (the company will not consider any less), access to prime commercial real estate, and a passion for delivering great food and serving people (via Five Guys).
Now, if you're stuck on owning a Five Guys in America, are there still options? There is something called a resale, where a current franchisee sells their franchise to someone else. This can happen with any franchise, not just Five Guys. Purchasing a franchise through resale can have pros and cons. You can save the time and costs of starting from scratch, or you can be stuck with a lemon. Franchise resales require a deep dive into financials and a discussion with the initial franchisor before making any final decisions (via Entrepreneur). A lot to think about. Sounds like you may need a big burger and a basket of fries.