This Famous Chef Just Donated 120 Pizzas To Law Enforcement In Washington, D.C.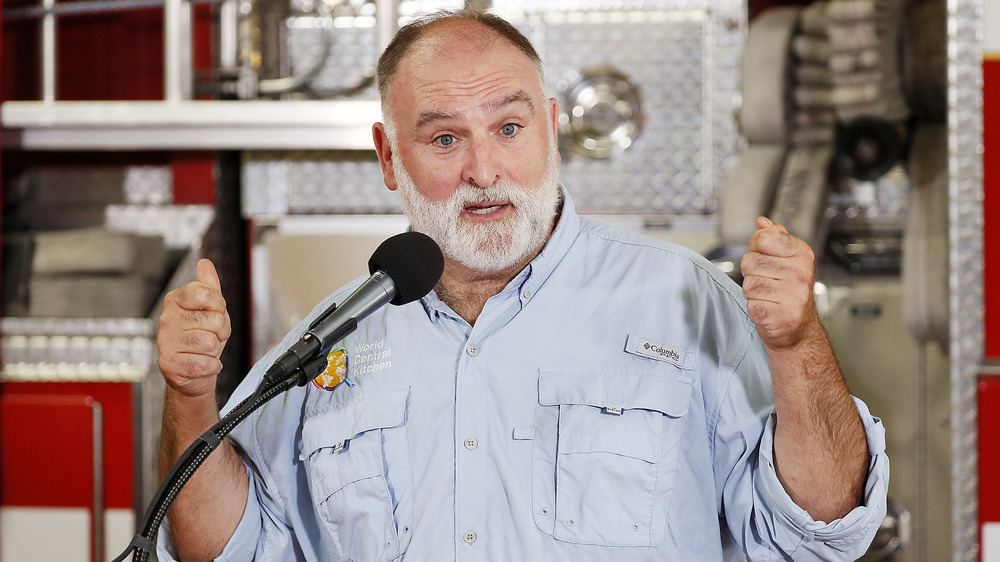 Paul Morigi/Getty Images
As Chef José Andrés watched the pro-Trump insurrectionists pour into the Capitol Building, he reached out for what he knows: food. Specifically, Andrés brought 120 Domino's pizzas for the police officers patrolling the curfewed streets of Washington, D.C. 
In fact, that very curfew was a major factor in his decision to drive to D.C. "As you know, there's a curfew so there's no food, there's no restaurants open," Andrés said in a video posted to his Twitter account. "In a very strange and complicated night, we can make sure that those young men and women, often forgotten, can be taken care of."
Additionally, as he explains in another tweet, he called upon the World Central Kitchen, the non-profit organization he set up in 2010 to provide meals to communities in times of crisis, to bring a kitchen truck for support, because all the Domino's would not suffice. After the initial pizza offering had been readily consumed, Andrés continued past midnight, assembling egg sandwiches, as well as vermicelli pasta, as the Washingtonian reported, finally finishing close to 3 a.m. in front of, appropriately enough, the National Archives.
World Central Kitchen always shows up in times of crisis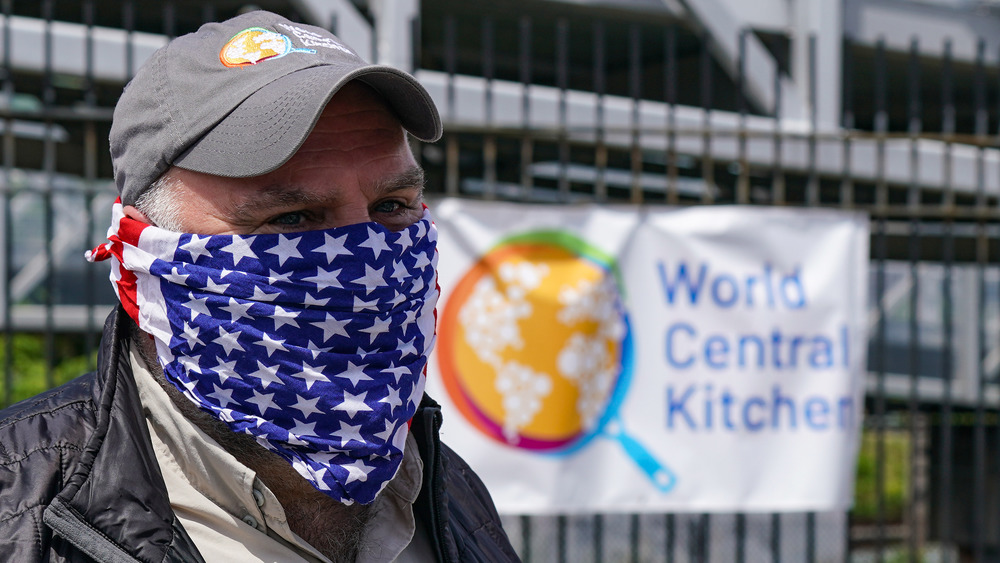 J. Countess/Getty Images
Showing up while Washington, D.C. was at its most chaotic was only the latest activity for World Central Kitchen. As Bloomberg noted in a profile of the organization, World Central Kitchen hit its stride as a food-bearing first responder during the aftermath of Hurricane Maria in 2017, which devastated Puerto Rico. 
In 2020, World Central Kitchen has, as it claims on its about page, worked in countless countries in crisis, including Australia during the wildfires, Lebanon after the explosion in Beirut, and a hurricane-ravaged Central America. 
In December, CBS covered how, in an effort to address the food shortages and unemployment restaurants face due to the ongoing effects of the coronavirus pandemic, World Central Kitchen paid local restaurants to cook meals for those in need.  "We saw restaurants that were unable to have customers, " Chef José Andrés explained. "They were unable to pay their staff. And we saw hungry families. So, we thought, 'Why don't we connect those two things?'"
However, the same initiative has faced criticism for giving preference to restaurants that gentrify neighborhoods and its connection with ICE, as Eater reports. The alternative given by critics is a vision of community spurred mutual aid, instead of aid coming from a third (and foreign) party. How critics will respond to World Central Kitchen delivering food to law enforcement officers remains to be seen.