The Big Change That Might Soon Be Coming To Applebee's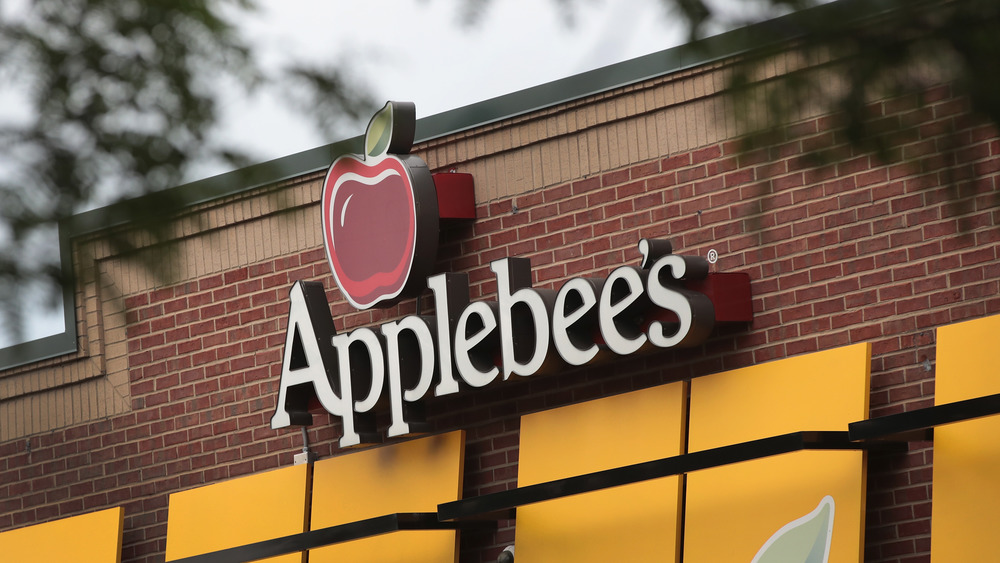 Scott Olson/Getty Images
When Applebee's first opened, many customers were attracted to their fun and casual atmosphere. At first, people came to Applebee's to enjoy their bar discounts and flat-screen TVs, where fans could kick back with a beer and cheer on their favorite sports teams while enjoying the restaurant's laid-back vibe. However, times are changing, and the casual dining chain is changing, too.
According to Nation's Restaurant News, an Applebee's restaurant in Texarkana, Texas will be the first location to introduce a drive-through. The Texarkana franchise owner is adding a drive-through window to his existing building, where customers will be able to pull up and receive their meals. Much like standard delivery orders, most drive-through orders and payments will be received online or via the Applebee's mobile app, although customers will have the option to order via phone and pay in person as well, per The Takeout. If this proves to be a success in Texas, there's a good chance this store design will make its way to other Applebee's locations around the country soon.
The drive-thru will be joining Applebee's other to-go options
If you don't live near Texarkana, many locations already offer an Applebee's To-Go option with curbside pickup. Customers can place their orders online or on the app. When they arrive at the restaurant, they park their cars at the designated curbside pickup location and tap the "I'm Here" button online, which alerts Applebee's workers that they are ready for their order (via Applebee's). An employee then brings their food out to the curb, with no need for the customer to ever leave their car. The curbside pickup option has been immensely popular. According to Restaurant Dive, to-go orders accounted for 20 percent of Applebee's Q3 sales in 2020, so it's no surprise that the chain's franchise owners are hoping to expand on their to-go offerings even further.
With the coronavirus pandemic still far from over, and many people still limiting their in-person contact with others, the drive-through is a great way to allow customers to receive their meals while still maintaining social distance. And even when the pandemic is over, the convenience of a drive-through is hard to beat.