These Plantain Croutons From Trader Joe's Have People Talking
If you can't get enough of salads but have been searching for a new way to spice them up, finding the perfect crunchy topping can elevate any salad. Croutons add a nice crunch to your meal, but don't feel pigeonholed into thinking other crispy toppings don't exist. You can add toasted nuts, kale chips, crispy chickpeas, and more to finish your salad and add a nice extra level of textural complexity that regular croutons can't touch. Trader Joe's has pushed the search for the ultimate crouton alternative to the next level, thanks to the introduction of their new plantain croutons. 
Instagrammer @traderjoeslist recently spotted the new croutons and posted a picture of the crispy toppings alongside the caption, "I've been making my own croutons lately, but I will still give these a try. I'm also guessing these won't be too banana-y given they're plantains dressed in garlic & salt! Also, if you're doing #Whole30, I believe these are compliant." The post has received an overwhelming amount of attention, accruing over 34,000 likes, with replies ranging from "OMG I may need to go get these tonight!!" to "I DONT HAVE TO MAKE MY OWN CROUTONS?!!! OMG."
Get these plantain croutons while you can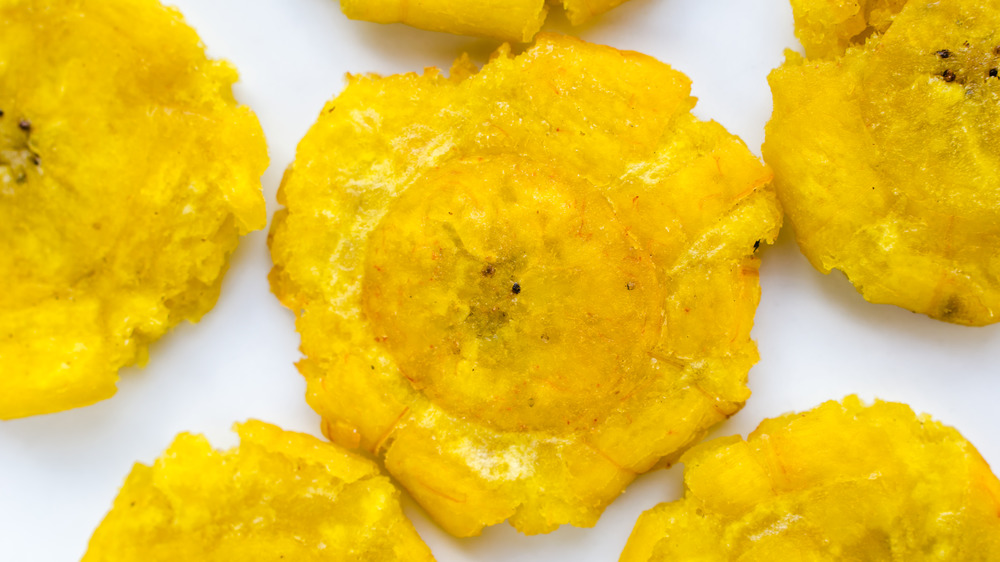 Shutterstock
Trader Joe's has dabbled with plantain-based snacks before. The brand's plantain crisps made waves in February 2020 as a chip alternative that paired incredibly well with a dipping sauce like guacamole (via Trader Joe's). Trader Joe's new plantain croutons tap into the success of these original crisps by giving the people what they want — a salad topper that can fit any vegan or gluten-free diet that's just 35 calories per serving (via @traderjoeslist). When you can take your salad to the next level with the iconic garlic and sea salt flavors found in these plantain croutons, what's not to love?
If you can't wait to grab a pack of these perfect salad toppers, make sure you move fast. The product has already drawn a ton of attention and you don't want to get left in the dust. Trader Joe's likes to shuffle their products around fairly frequently, and you need to taste what all the hype is about while you can. Visit your local branch today to change the way you approach your salad game!