These Canned Wines At Aldi Are Turning Heads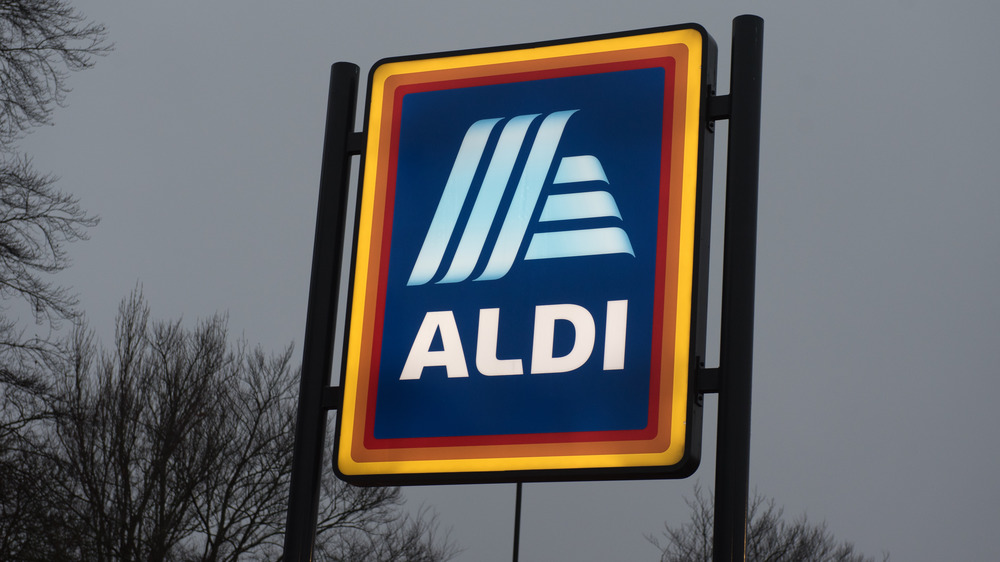 John Keeble/Getty Images
These new Aldi wines are getting rave reviews from customers. Your Aldi BFF, Instagram account aldi.mademedoit, recently posted a picture of Pac Rays canned wines that come in three types: a pinot noir, a chardonnay, and a rosé. The first two contain an alcohol by volume measurement of 13.5 percent while the rose sits lighter with 12.5 percent. In the review they uploaded to their story, all were received well enough with notes on how even though they do not typically drink wine, the canned wines were not nearly as bitter as they expected.
The reason for the wines' appearance on the account, however, is probably due to how well they were designed for Instagram with its pastel colors. "Ps.," the caption enthuses. "Can we talk about how pretty these cans our?!" Most commenters reacted to how cute the cans looked, but others seem to love the taste. One follower commented, "Yes just got these and love them!"
However, one grumbled over the price, writing, "Not to sound cheap, but $2.99/can." However, while $2.99 per can may seem a tad expensive, especially considering the prices of cheaper end wine bottles you could buy instead, it is still a good deal compared to many other canned wines. For example, most of the 15 canned wines lauded by Food & Wine as the best, cost more than double for the same amount. So, Aldi does offer a great choice in a niche of usually expensive offerings.
Wine cans are growing in popularity
Some readers may be struck at how many canned wines have appeared at stores lately. The Foley Food & Wine Society, noted the sudden spike in canned wine's popularity, attributing it in part to recent coverage in other news sources. As for the basis of its popularity itself, they suggest its because of the convenience of the can, the relatively low risk of experimenting with different canned wines and a youth appeal factor. 
However, canned wines aren't a new thing. It has a long history, with the first version being sold in California in the 1930s and other countries picking it up about half a century later (via shondaland). "When I first started Bev, there were only a handful of canned wine brands," Alix Peabody, CEO and founder of canned wine company Bev, told the outlet. "Many were from major wineries that put the same product into cans."
Either way, it looks like this craze is here to stay.