Read This If You've Recently Bought Hot Pockets
When you need a quick and easy meal, nothing hits the spot like a Hot Pocket. While this handheld food can please almost anyone, we have some bad news if you recently stocked up. According to the United States Department of Agriculture (USDA), Nestlé issued a recall order on January 15 for Pepperoni Hot Pockets with a Best By date of February 2022 and lot codes 0318544624, 0319544614, 0320544614, and 0321544614. These products, produced between November 13, 2020 and November 16, 2020, have a shelf life of 14 months, meaning that they could still lurk on shelves or in our freezers. Make sure to check your stash for these codes if you suspect you might have picked up a contaminated lot.
The recall has already picked up some major steam. According to CNN, over 762,000 pounds of Hot Pockets have moved off of shelves thanks to the efforts of the USDA. The recall came about as a result of four customers complaining about pieces of glass and hard objects finding their way into the Hot Pockets, causing one patron minor oral injuries (via USDA). If you happen to find yourself in possession of a contaminated box, the USDA recommends that you contact Nestlé's consumer services at 1-800-350-5016 or reach out to the toll-free USDA Meat and Poultry Hotline at 1-888-674-6854.
A class I recall for Hot Pockets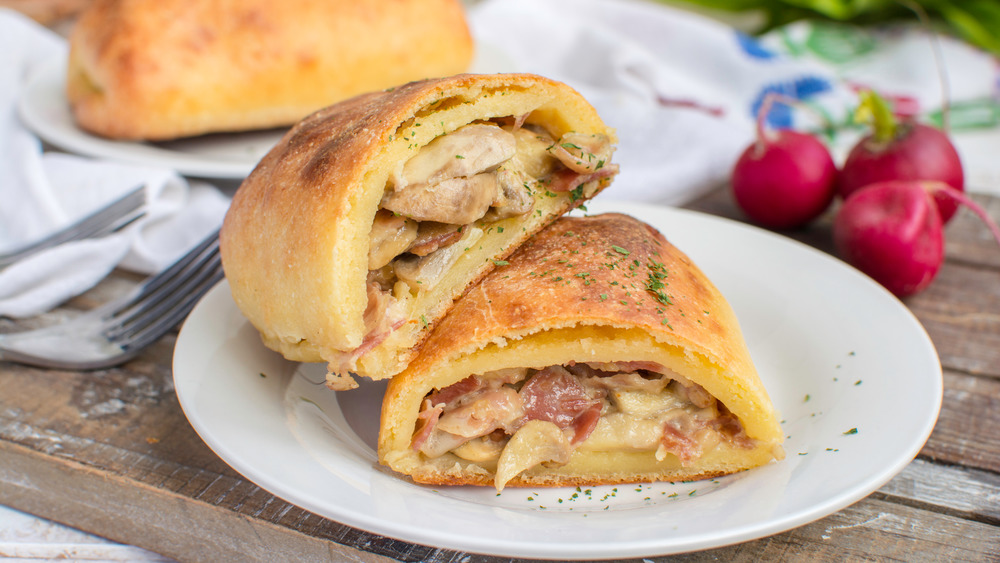 Shutterstock
In the big scheme of recalls, the USDA have prepared a three-tiered class system that creates a scale based on the threat to the public's health. The Hot Pocket recall ranks as the most serious, being a class I recall, meaning that consuming these Hot Pockets could result in death (via USDA). Don't risk it and make sure to dispose of the contaminated goods. If you do find that you have one of the contaminated boxes in your fridge, don't worry — the USDA's Food Safety and Inspection Service recommends that you either throw the box away, or return it to the store where you bought it (via New York Post).
If you can't get enough of this classic handheld food that combines every great aspect of a pizza into a quick snack, don't despair. For now, play it safe and try out any other flavor from Hot Pocket for a delicious and safe time as we wait for the recall to blow over. Be aware, be careful, and stay safe. Check your fridge for any contaminated products.