Fans Of Sonic's Chili Cheese Coney Need To Try This New Slim Jim Flavor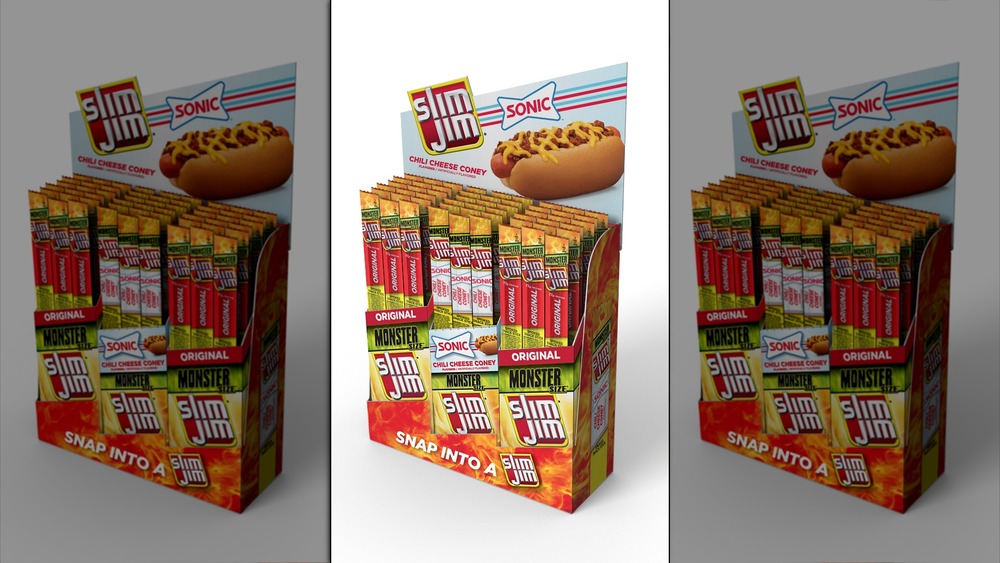 Slim Jim
So apparently, the world has birthed a processed food meat product made to taste like another processed food meat product. In this case, snappy meat fans, we're talking a meat stick flavored like a hot dog. If you've ever been to the Midwest, you may have tried one of their local delicacies: the Coney dog, which, weirdly enough, isn't from Coney Island in New York. Typically, according to the Detroit Historical Society, it's a beef hot dog on a classic bun, topped with all-meat chili, diced onions, and yellow mustard.
In this latest food mashup, Slim Jim is teaming up with Sonic to deliver — you guessed it — a Chili Cheese Coney Dog flavored meat stick. Unlike Detroit's classic definition of a Coney Dog, the Sonic version sports melted shredded cheddar cheese on top of the chili instead of the onions and yellow mustard, according to their menu. So how exactly will a meat taste like another meat? We're curious about the flavors: cheesy, spicy, bread-y?
What you need to know about Slim Jim's new offering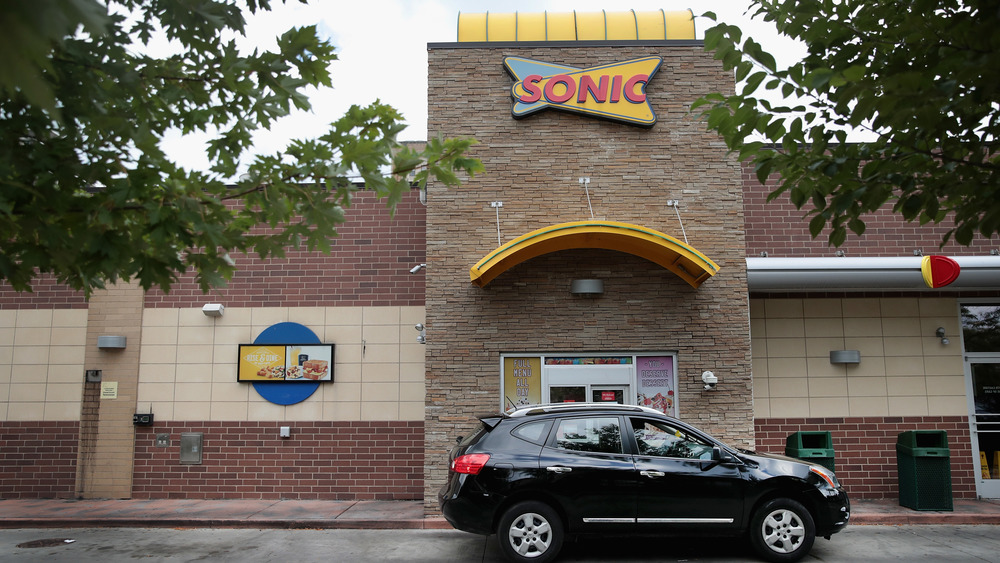 Scott Olson/Getty Images
According to a press release from Conagra Brands, which owns Slim Jim, "The new venture into meaty snacks perfectly balances the hearty, savory flavors of a Sonic Chili Cheese Coney and the bold, meaty flavor of Slim Jim, bringing a new snacking experience to life." It's not much, but we do know that this partnership is the first time Slim Jim has ventured into the world of main dishes. It will also be "Monster-sized," weighing in at almost two ounces. That's a lot of chili-dog flavored meat.
As of January 12, these double-sized Slim Jims will be available at "select convenience stores" in the US. And if Reddit is anything to go by, people are feeling some mixed emotions. One user wrote of the combo product, "They were surprisingly really good. Could taste chili, but not so much the cheese." Fans of Sonic, take note: Now's your moment. But another said, "I got heartburn just reading the title" and finally, "The collaboration literally no one asked for." The world may have been thinking it — they just came out and said it.