Fans Of Costco's Rotisserie Chicken Need To Join This Facebook Page
Those with a Costco membership are likely already in on one of the big box store's most popular items, the rotisserie chicken. In fact, Costco's rotisserie chicken was actually named the best out of six grocery store rotisserie chickens taste-tested by My Recipes. What you might not be aware of, however, is the extent of the popularity that surrounds Costco's special convenience item.
Costco's rotisserie chicken is so popular, 91 million of them sold in 2018, according to CNN Business. That's twice as many rotisserie chickens sold than in 2008. Part of the reason the chicken is in such demand is because of its $4.99 price point, and Costco has gone to "extreme lengths" to keep it that low, per CNN Business. According to The Daily Meal, Costco actually loses $30 to $40 million annually for keeping the price where it is. Naturally, the rotisserie chickens are placed at the back of the store to try to make up for the losses by encouraging customers to browse through other items on their way to grab one. If all of that doesn't add up to dedication to the beloved spit-roasted chicken, then there's a Facebook page for it too, according to CNN Business.
Here's what you should know about the Costco rotisserie chicken page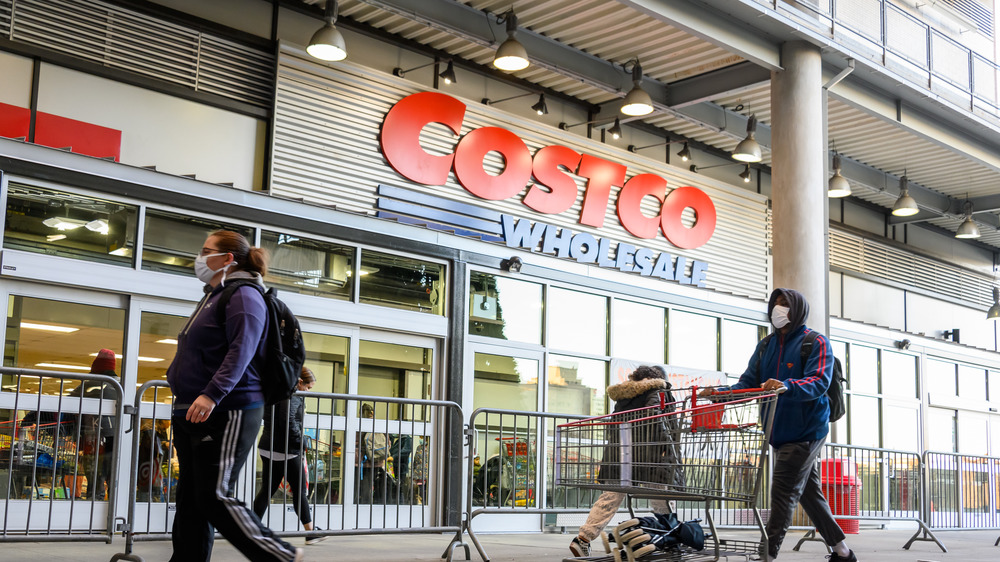 Noam Galai/Getty Images
When CNN Business first wrote about the Costco Rotisserie Chicken Facebook page in 2018, the page only had about 13,000 followers. Today, three years later, the page has more than 18,000. Furthermore, there are more than 19,000 people who follow the page but haven't necessarily "liked" the page. That's quite an increase in followers for a Facebook page that was started in 2009.
What cultish fans of the rotisserie chicken will find on the page are photos, articles, and much more on the beloved Costco item. Best of all, the page is a place where people share their love for the chicken and how they use it in their cooking at home. For example, one person commented, "Without reading this I KNOW the best Rotisserie Chicken is Costco's and the BEST price. EDIT: I don't bake or boil chicken anymore... I use it for my chicken and dumplings, wild rice with chicken soup... I use it for so many things." Another said, "Costco hands down...and the price can't be beat!" Finally, someone left a remark most can sympathize with, "I can't go to Costco without leaving with a rotisserie chicken every time!" So, if you love Costco's rotisserie chicken as much as other membership holders do, you might want to join the page.