Duff Goldman Just Threw Some Shade At Trump On Twitter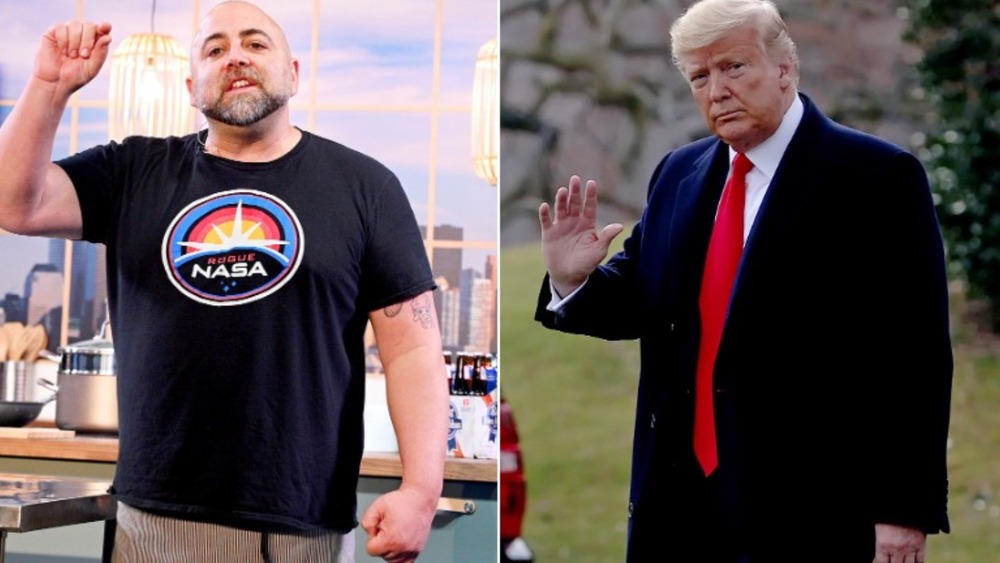 Dave Kotinsky, Win Mcnamee/Getty Images
Duff Goldman joined millions of Americans on both celebrating and commenting on the fledgling term of President Joseph R. Biden, Jr. Sharing in a recent tweet, "Watching @POTUS @JoeBiden answering questions from the press is so refreshing. Smart, intelligent, reformed, and kind" (via Twitter). If Goldman had stopped there, we probably wouldn't be talking about this tweet. Instead, the Ace of Cakes baker threw down the proverbial oven mitt and cast some serious shade on former president Donald Trump.
Goldman added to his above praise, "Thinking about Trump in relief against our current president just makes Trump that much more awful. Never again, America. Never, ever, ever." When it comes to throwing shade at Trump, Goldman definitely isn't alone. Bold statements became commonplace in the waning days of the Trump Presidency as well as the initial days of Biden's term. The sentiment of the opposition is easy to see in the political arena with discussion from politicians such as Washington Representative Pramila Jayapal, who describes the former POTUS as "a corrupt, failed, one-term, twice-impeached president who has routinely undermined the rule of law, the constitution, and our democracy" (via Newsweek).
And while this celebrity baker may have company in his strong political opinions, his position is definitely not universal. That division was stated simply by one of Goldman's now-former fans: "You are unfollowed."
Never a fan, Duff stands by his politics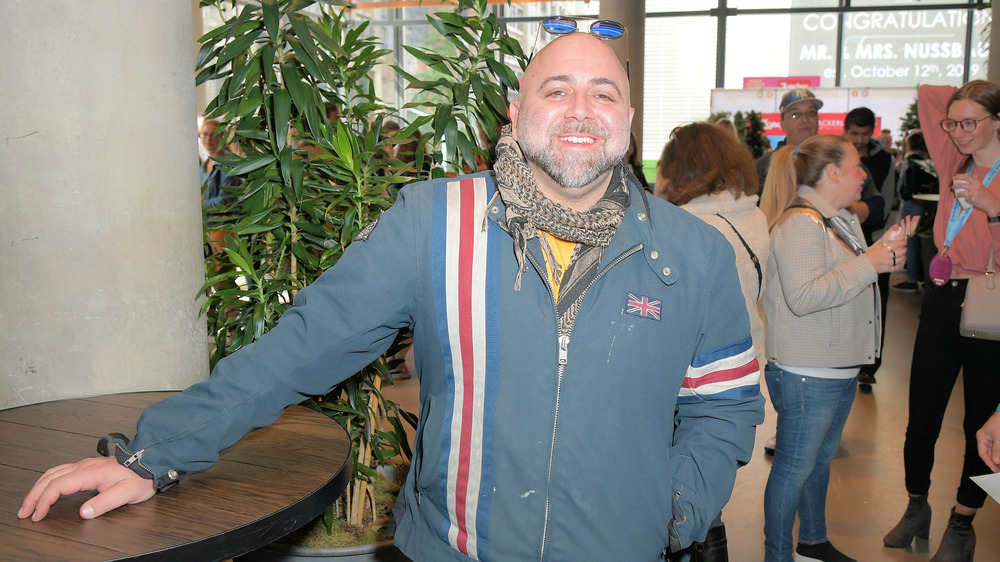 Chance Yeh/Getty Images
As the owner of Baltimore-based Charm City Cakes, Goldman has previously entered baking politics by creating a one-of-a-kind cake for former President Obama in honor of his second inauguration. Goldman was later disappointed to find that Trump requested an exact lookalike of Goldman's Obama cake from someone else, who baked it without crediting or consulting him (via Eater). While Goldman was quick not to discredit the skill of the baker's creation, there's definitely something to be said for respecting art and the artist, and that includes edible art.
When it comes to his opinions on Trump, Goldman hasn't exactly been quiet about things. His tweet should really come as no surprise. In 2018, he responded to a fan's request that he stick to the patisserie, not politics. The person asked, "Do you have a separate Twitter account where you just talk about your artistic cakes and your other artistic ventures? You're EXTREMELY talented and I'd prefer to follow that because that is what I admire most about you! I couldn't care less about your political opinion!!" (via Twitter). Goldman was short and salty in his reply: "Call twitter and get your money back then." His more recent remarks are just the icing on a political cake.