This Is Joanna Gaines' Trick For Keeping Pre-Chopped Herbs Crisp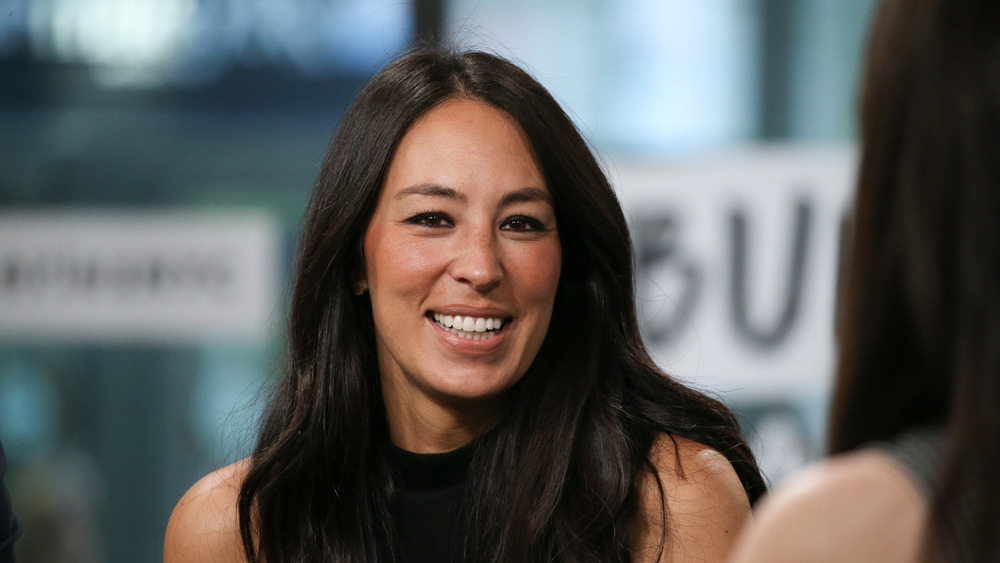 Rob Kim/Getty Images
Chip and Joanna Gaines might be masters of home makeovers, but Joanna's got a second superpower: the kitchen. Her recipes are so good that they've got even MLB baseball players posting culinary shots on Twitter. Like comfort food queen Ina Garten, Gaines' cuisine is down to earth. Watch Magnolia Table with Joanna Gaines and you'll soon be able to refine your home food skill set with mouthwatering biscuits, tangy artichoke dip, heart-warming Hasselback potatoes, and soul-filling fettuccine alfredo.
Episode five of the show had Delish dreaming about cheeseballs. But because nothing in our book is worse than soggy, bruised, and otherwise lackluster fresh herbs, we zeroed in on something else. 
During the episode, Gaines shared her master hack for keeping pre-chopped herbs crisp, throughout the entire food-prep process Gaines uses this trick when she needs to keep parsley fresh. There's no rule saying that it doesn't also apply to basil, cilantro, thyme, and any other herb that you prefer to use in its leafy, non-dried form.
Joanna Gaines' pre-chopped herbs hack is surprisingly simple
Richard Bord/Getty Images
To keep your chopped herbs fresh during the entirety of your cooking process, do not leave them on the cutting board. Joanna Gaines may be too nice to say it, but we aren't: Allowing herbs sit out the cutting board is a death sentence to crispness. Instead, you'll want to transfer the herbs to a bowl, and cover the bowl with a damp (not soggy) paper towel.
Gaines' hack isn't anything new to 2021. When Kitchn's staff tried this method for storing (non-chopped) herbs in the fridge, they found that their parsley kept fresh for about a week. The Pioneer Woman also swears by the damp paper towel method for what she calls "hard herbs": rosemary, thyme, oregano, marjoram, sage, savory, and chives. According to Drummond, most fresh herbs will last for two to three weeks in the fridge. Which means that using the hack, as Gaines does, to keep pre-chopped herbs fresh while cooking should be pretty much infallible.