The Untold Truth Of Mary McCartney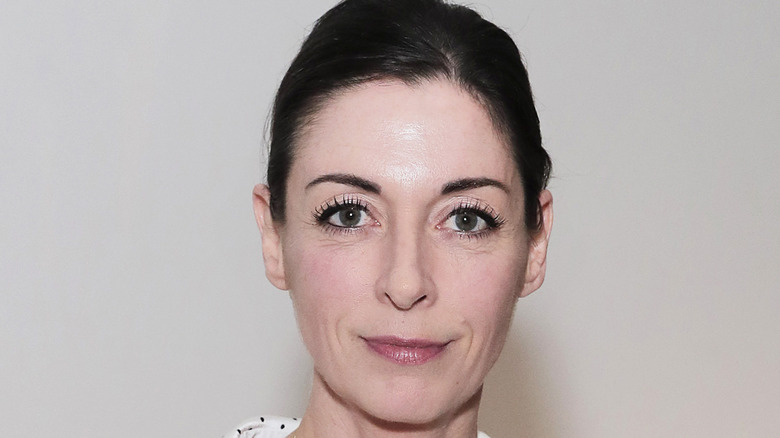 David M. Benett/Getty Images
Depending on your interests, you might already know a facet or two of Mary McCartney's life and career. Classic rock fans will undoubtedly know her as the first-born daughter to former Beatle Sir Paul McCartney and renowned photographer Linda Eastman (via The Paul McCartney Project). It was, after all, Mary who was tucked into her dad's jacket in the photo her mom took and later appeared on the sleeve of Paul's first solo album, McCartney.
Born to a couple who were rooted in the music and photography communities, it's only natural that Mary McCartney became a photographer who also photographed musicians among other subjects. According to Mary McCartney's website, she is self-taught and imbues her work with intimacy by capturing revealing moments otherwise unseen by her subjects' audiences. McCartney's photography career began in 1995 and eventually was featured in prestigious galleries such as the National Portrait Gallery in London (via National Portrait Gallery). McCartney's work has also been the center of fashion and commercial campaigns with clients like her fashion designer sister, Stella McCartney, and Mandarin Oriental hotels. She has also taken on projects that have graced her with the titles of author, filmmaker, and food maker.
Her career has expanded to focus on vegetarianism too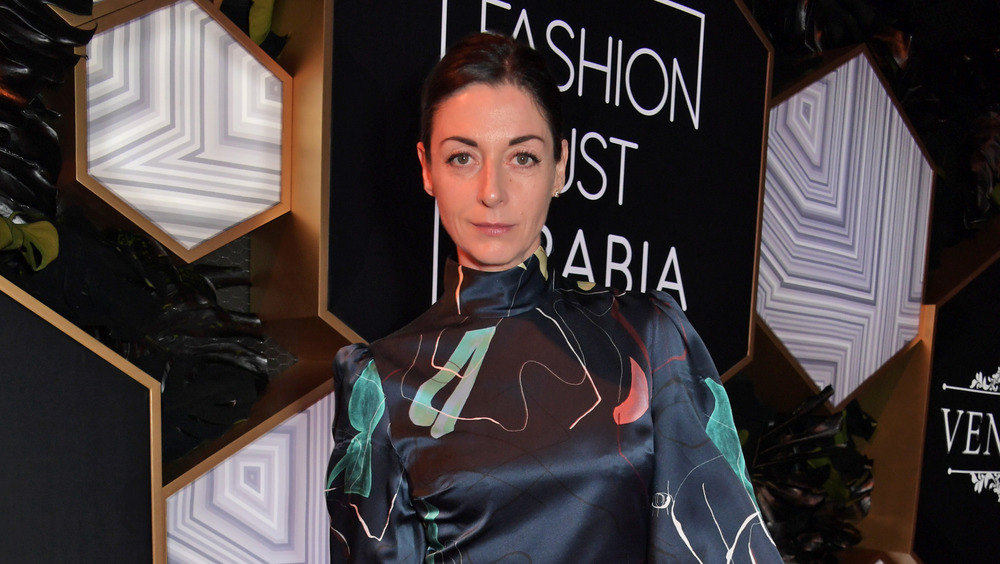 David M. Benett/Getty Images
Apart from her artistic career, McCartney has also worked to continue her mom's legacy of promoting vegetarianism. This is, in part, why she has signed onto the Food Network with her new show Mary McCartney Serves It Up, which debuted in the United States on January 5th (via Variety). The show is available on discovery+, one of the newer streaming platforms to hit the market. There are also on-demand cooking classes that Mary McCartney has recorded for the Food Network app. During her classes, she takes viewers step by step through some of her recipes like lemon pesto spaghetti and black bean and sweet corn tacos.
In addition to her on-screen role for going meat-free, McCartney is also a co-founder of Meat Free Monday, according to her site. She is an active ambassador for Green Monday, which is another non-profit that promotes sustainable vegetarianism. McCartney still has a hand in her mom's legacy, Linda McCartney Foods, as well which sells prepared vegetarian meals from the frozen aisle of grocery stores. If you'd prefer to prepare a freshly made vegetarian meal but don't have discovery+ or the Food Network app, you can also find McCartney's recipes in her two vegetarian cookbooks.
No matter your interests in photography, fine art, music history, or the culinary world, chances are you'll encounter Mary McCartney somewhere along the way. She has certainly accomplished a lot as a self-taught artist.