Andrew Zimmern Remembers Anthony Bourdain With This Touching Comment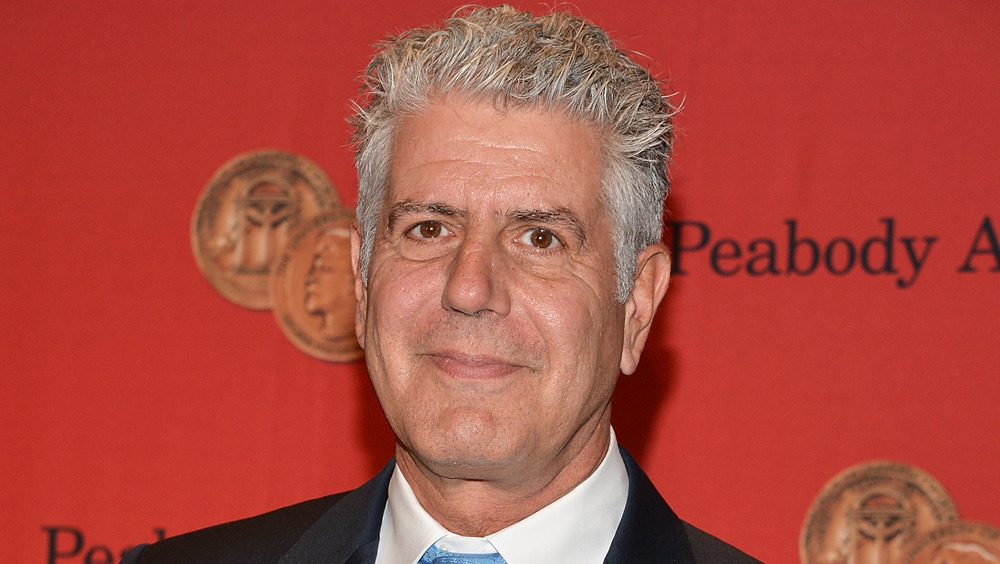 Slaven Vlasic/Getty Images
The late Anthony Bourdain was a trusted source when it came to get the most unique and delicious food. His popular show, Anthony Bourdain: No Reservations, featured him traveling around the world trying different types of incredible-looking cuisine (via IMDb). The television host said his favorite part of shooting the series was working with people he enjoyed. "I make the show with a very creative, close knit team of friends," he told KQED at the time. "Essentially, I actually get paid to do what I want to do." And one of these friends Bourdain was able to work with was Bizarre Foods' Andrew Zimmern. 
Zimmern was close with the food icon for 14 years and shared a lot of fond memories with him, per Eater. One of those special moments was brought up by a fan recently on Twitter who wrote, "Watching @andrewzimmern with @Bourdain in lower Manhattan in the Red Hook district, and thinking about how much I miss Anthony Bourdain." Zimmern noticed the comment and responded with some kind words, "That was an amazing day and one of the best hours of TV we ever made."
Andrew Zimmern and Anthony Bourdain were very close friends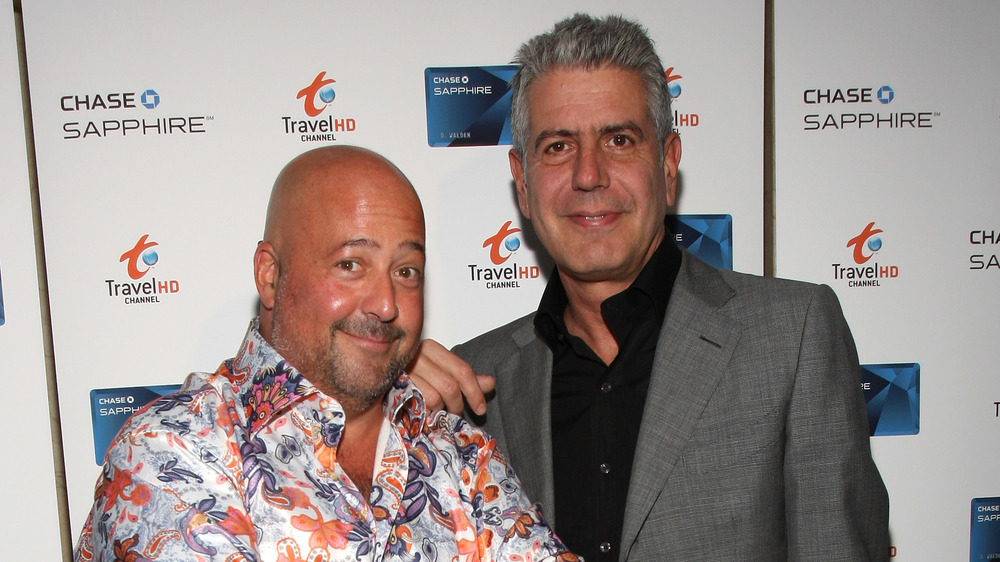 Ben Hider/Getty Images
The television chef told Eater that Bourdain was "one of the greatest social commentators and brilliant minds of my generation." He explained to the publication that the pair would spend hours together talking about music, movies and even social justice issues. Zimmern divulged that their relationship went much deeper than just discussions about food. "Tony was a close friend of mine and it was a beautiful relationship," he said. "He was an incredible sounding board, a gracious and kind friend to me."
Zimmern also told People that he believes his longtime friend will be remembered for a lot of important things he brought to the food realm. "He was epic in every sense of the word and I think he's one of those people when they're writing about culture today now, 100 years from now, they'll be talking about him as well," Zimmern reflected. "Everyone wanted to be around him and he was just a symphony of a human being."
If you or anyone you know is having suicidal thoughts, please call the National Suicide Prevention Lifeline at 1-800-273-TALK (8255).