The Real Reason Walmart Is Helping Distribute The COVID Vaccine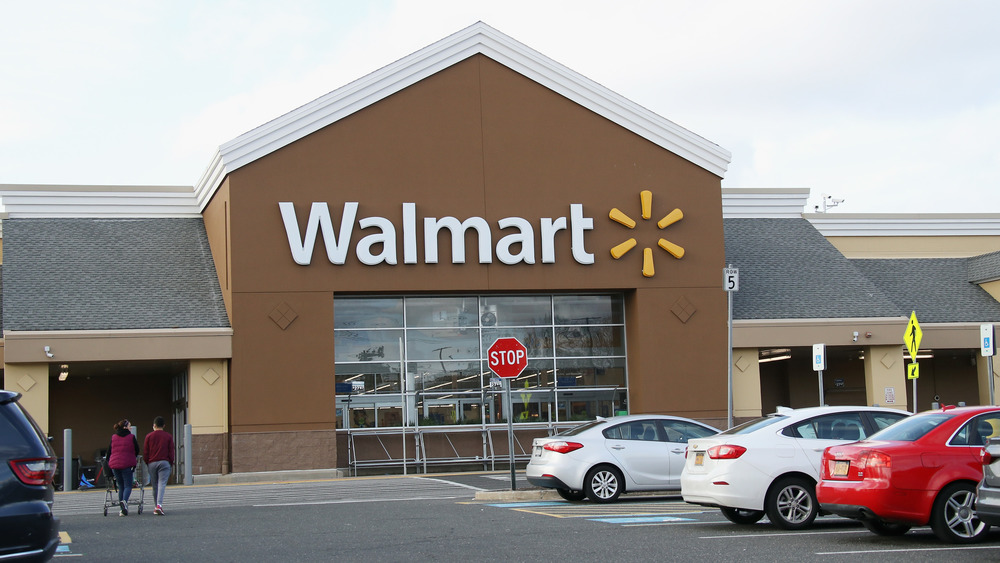 Bruce Bennett/Getty Images
For the first time in months, we have started to see some good news regarding the coronavirus in North America. According to the New York Times, new cases across the U.S. have started to plummet and we have stopped seeing rising death rates. The falling infection rates coincides with the vaccine rollout underway throughout the country. According to Bloomberg, over 24.5 million shots have been administered across America so far, but despite those seemingly high numbers, many areas have harder times accessing the limited supply of vaccines. Lucky for us, Walmart has stepped in to help when people need it the most.
According to Grocery Dive, Walmart plans to begin using its stores as vaccination centers through its pharmacy sections, especially in rural regions that have less access to healthcare services. The brand has begun to help with this crucial service thanks to its strong relation to those living in these rural communities and wants to provide this essential service to strengthen its bonds even tighter with these communities. The government has already begun to deliver COVID-19 immunization shots to Walmart locations in Arkansas and New Mexico, and plans to service at least 4,000 areas across America that have been designated as "medically underserved."  While this news proves beneficial to many, some caveats still apply.
Walmart is serving America in a time of crisis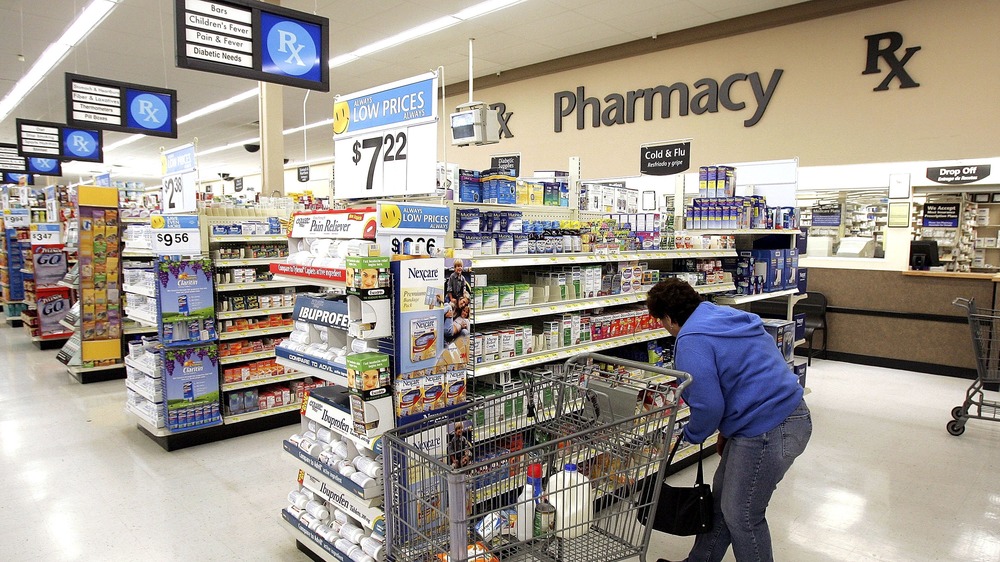 Tim Boyle/Getty Images
Americans in need can visit Walmart to get shots in Georgia, Indiana, Louisiana, Maryland, New Jersey, South Carolina, Texas, Illinois and Puerto Rico, we also have the option of visiting Albertsons, H-E-B, Meijer and Hy-Vee for similar services in the coming weeks (via Grocery Dive). While Walmart plans to administer the vaccine at its participating branches, it doesn't offer any incentives for its own employees to receive the shot. This comes as a surprise, given the fact that other retailers have encouraged their workers to get vaccinated. 
The vaccine rollout has just begun, so only time can tell what happens next, but if you find yourself miles away from a traditional clinic, you might just find yourself at this big box giant sooner than you might expect for a shot. Keep your eyes peeled for more news, as Walmart makes more waves in the fight against coronavirus.