The Surprising Snack Ina Garten Thinks You Should Make For The Super Bowl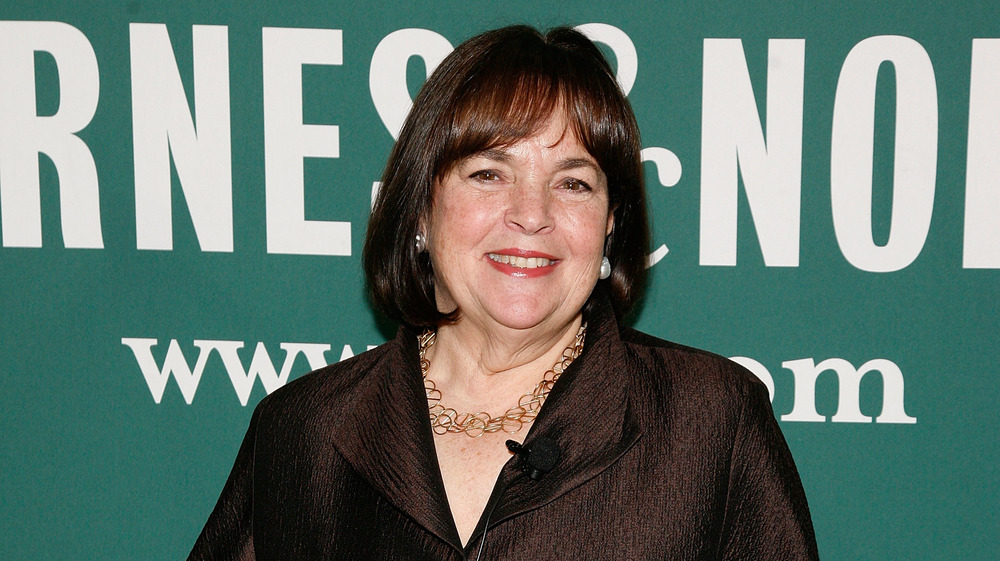 Andy Kropa/Getty Images
Ina Garten is celebrated for many things: an air of sophistication, easygoing humor, her inspiring marriage, and ultra-reliable recipes. Last year, she revealed her pick for a Super Bowl snack that is light, surprising, and utilizes a unique technique. While this year's Super Bowl parties will look immensely different than last year's, this newly iconic Super Bowl snack is sure to satisfy every partygoer.
Although shrimp cocktail is a standard go-to for a relatively simple appetizer because it is often simply ordered or picked up and requires little more than the opening of the container — there is an easy way to elevate the snack. Garten takes it to the next level, by foregoing the whole boiling water aspect and instead roasting the shrimp. This is helpful for many reasons: no need to waste copious amounts of water, no need to wait for it to boil and no need to risk splattering water when draining it in the sink — the perks go on and on.
How to make Ina Garten's oven-roasted shrimp cocktail
According to the Food Network, if you're looking to whip this up for Super Bowl Sunday — or any day at all — you only need a few ingredients: shrimp, salt, pepper, olive oil, and either a bottled or jarred cocktail sauce or the necessary ingredients to make an at-home cocktail sauce. Be sure the shrimps are peeled and deveined. Pro tip: leave the tails on to make them a perfectly handheld snack. 
The shrimp go in the over for just under 10 minutes and then you'll have succulent, perfectly cooked and seasoned shrimp, ready to be dipped in a perfectly piquant cocktail sauce. If you're in the mood to get fancy, pair a second sauce in addition to the cocktail for anyone who's not fond of the slightly spicy condiment. Maybe a garlic aioli or a tartar sauce? Some lemon wedges on the side certainly couldn't hurt, either. To quote Garten herself — "how easy is that?"