Here's Where Nigella Lawson Got Her First-Ever Cheesecake Recipe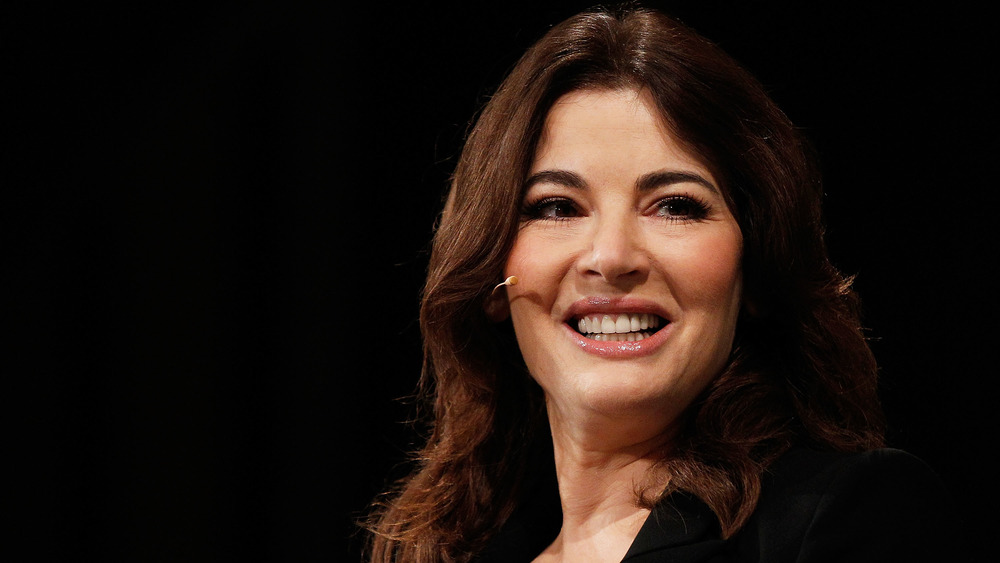 Brendon Thorne/Getty Images
Have you been following Nigella Lawson's recipes as closely as we have? Suffice to say that on Inauguration Day 2021, the British chef's "Bitter Orange Tart" raised our eyebrows. But it's her London cheesecake that we have our hearts set on. Lawson's Jan. 27, 2021 recipe of the day is no ordinary cheesecake, for two reasons. First, it features a decadent layer made of sour cream, caster sugar, and vanilla extract. Even in its unreachable photo form, hiding behind its Twitter showcase, Lawson's London cheesecake looks like the best thing we've tasted all year. 
Second, Lawson clearly has a soft spot for cheesecakes. But unlike her white chocolate, pumpkin, or chestnut cheesecakes (and unlike her Nutella, chocolate, or cherry cheesecakes), her London cheesecake is her first. Or, borrowing Lawson's own words, it was "the one that started it off." And, as is fitting for a cheesecake first, Lawson learned to make it from a very special person, indeed. 
This is how Nigella Lawson describes her first cheesecake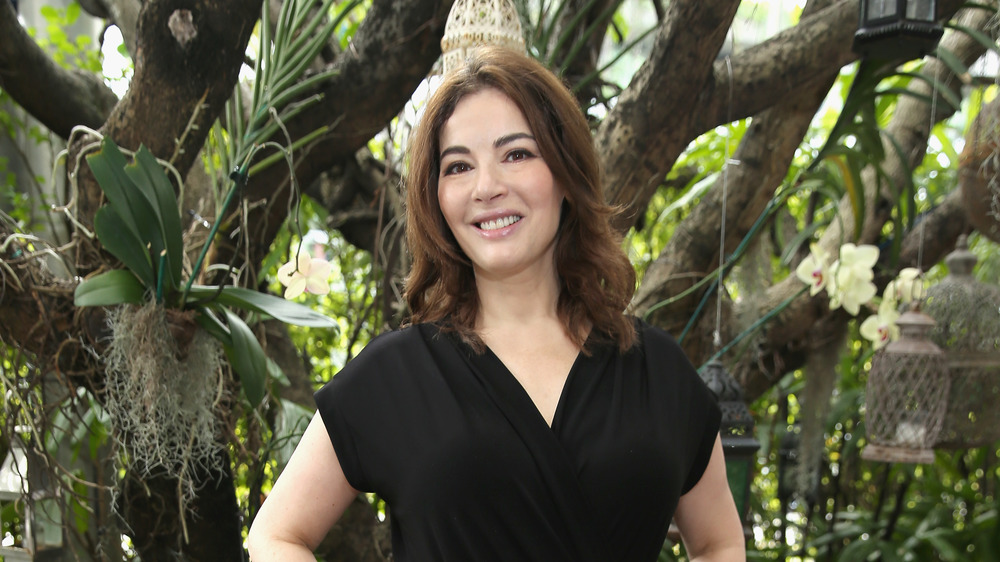 Neilson Barnard/Getty Images
On her website, Lawson tells readers that her London Cheesecake recipe is "a family hand-me-down" and "a memory from my grandmother's kitchen." That would be her paternal grandmother, or, the mother to Nigel Lawson, Margaret Thatcher's former chancellor (via BBC). 
Lawson writes that it was her grandmother who "instructed me in the art of adding the final layer of sour cream, sugar, and vanilla towards the end of the cooking time: and it's true, it does finish it off wonderfully." One other trick that her grandmother probably taught her? Cooking the cheesecake in a water bath. "Once you've tried it this way, you won't even consider cooking it any other," the chef assures her readers.
Meanwhile thanks, to Lawson's Twitter post, we have another insight into her paternal grandmother. She knew more than how to cook a mean cheesecake. At least that's according to one of Lawson's Twitter followers, who claimed, "My dad tells me stories of your grandmother's kitchen!" Apparently, the twitter user in question's father, who may have been Lawson's father's driver, was a big fan of Lawson's grandmother's cucumber sandwiches. Nigella, if you're reading this, we'd like that recipe too, please!