What Eric Adjepong From Top Chef Is Up To Now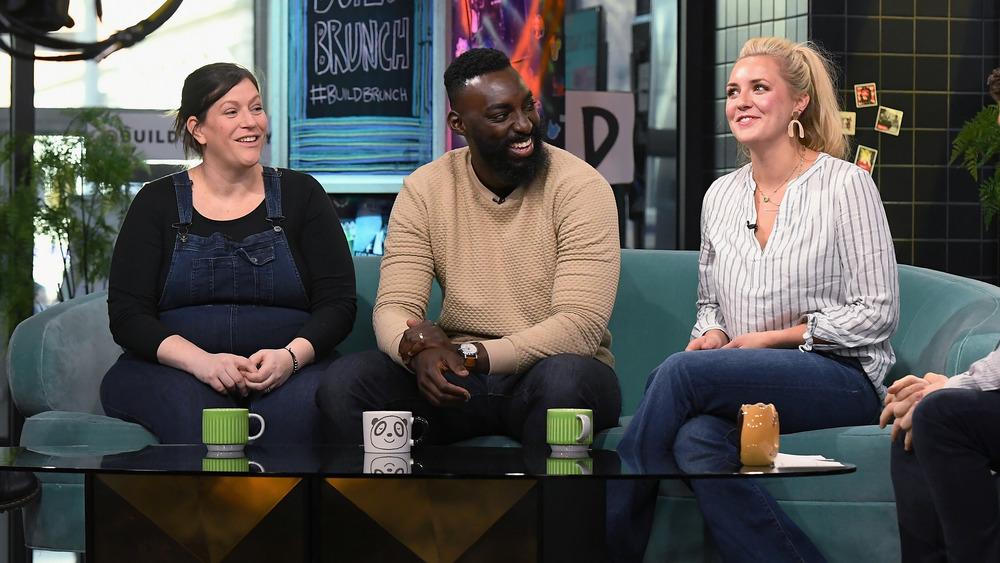 Nicholas Hunt/Getty Images
Taking to heart the now too oft repeated message that Shakespeare wrote King Lear during the plague, Eric Adjepong has announced that he will have two cookbooks published in the fall of 2021. These, as Food and Wine report, will be the debut for the breakout star of Top Chef: Kentucky.
The first, Sankofa, will be a cookbook that will detail the effects of the slave trade on food in the Southern United States, the Caribbean, and South America. These will also feature Adjepong's takes on traditional dishes, for, as he admits, "I'm not going to expect anyone that's not in Ghana or the Caribbean to grow cassava or red beans." Substitutions will be suggested in the book's footnotes.
The second will be a book aimed towards children about the food of the African diaspora. "The children's book is a love letter to my daughter, really," Adjepong explained, "She's two, so she's at the perfect age to be a sponge." Its title is still being worked on.
2020 didn't slow down Eric Adjepong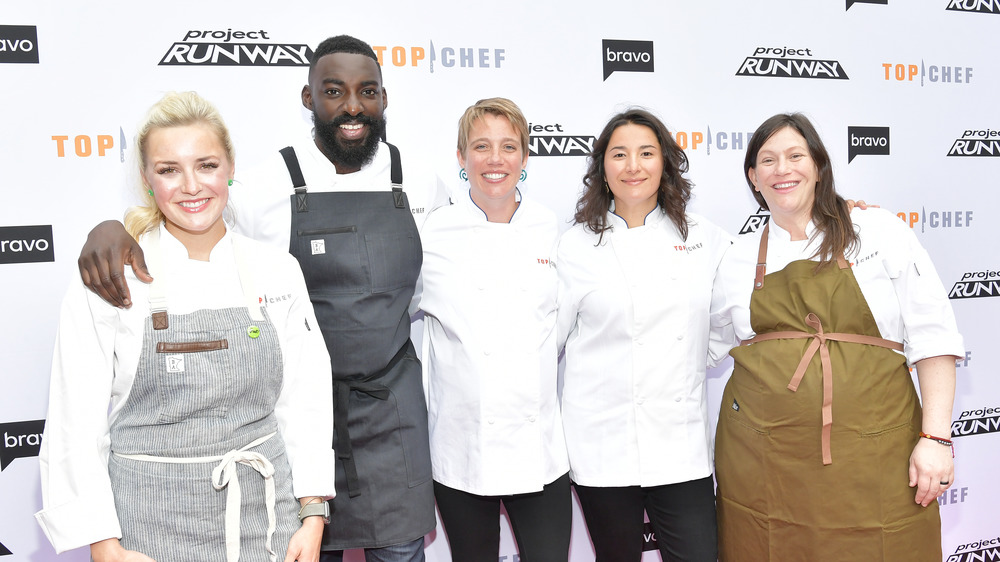 Amy Sussman/Getty Images
Laying the groundwork for two books was not all that had occupied Adjepong's attention since his third place win in 2018. In March 2020, the weeks before the pandemic really settled in the United States, Eater announced that Adjepong would open a restaurant in Washington D.C.'s Union Market Food Hall called On the Double. It was meant to be a fast casual establishment that sold roti and doubles, a street snack of fried bread and chickpeas.
The vision he expressed for his eatery was similar to that behind the books he will write: "I think this is an awesome opportunity to show people another side of the cuisine, or a cuisine that they may not have heard of. This is why I'm essentially trying to showcase the African diaspora through this roti shop."
Such remarks have caused some social media backlash on the Instagram post his brand shared showcasing the Eater feature. The complaint several folks touched on is that doubles are an East Indian-influenced Trinidadian dish, not a West African one.
Of course, the pandemic did hit, so its grand opening seems to have come to a halt. The website is still running as well as its now-quiet Instagram account, so perhaps it has merely been postponed until a time when a new restaurant could be expected to meet a better opening night.