Kroger Just Got A Perfect Score For LGBTQ+ Equality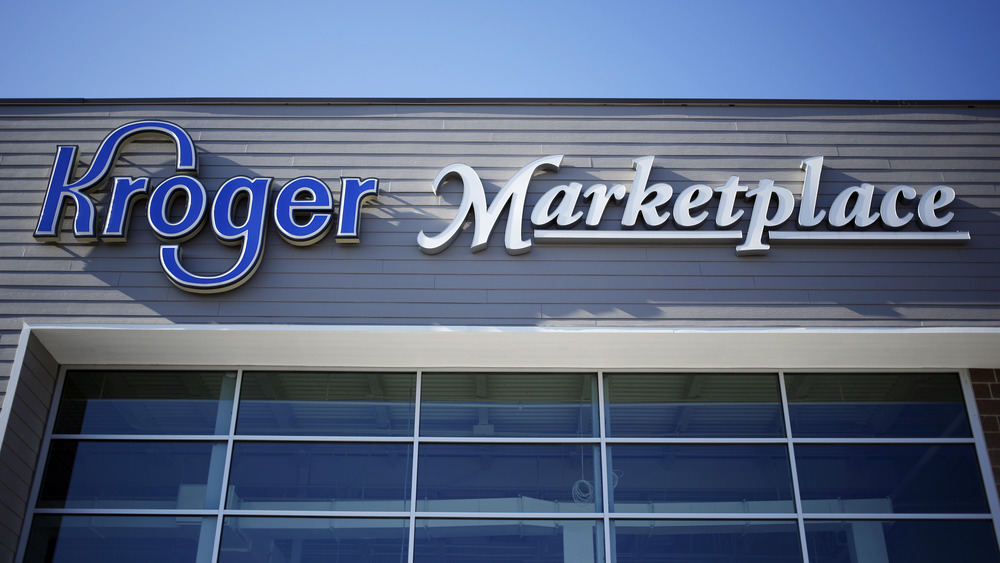 Bloomberg/Getty Images
Kroger has appeared on the Human Rights Campaign Foundation's 2021 list of Best Places to Work for LGBTQ Equality. The list consists of 767 companies that met all the criteria set by the Human Rights Campaign Foundation to earn a 100 percent rating in this category. Other companies on the list include the Kraft Heinz Company, Mondelez International and Walmart. In a press release reacting to the designation, Tim Massa, Kroger's senior vice president and chief people officer, gushed, "We remain committed to doing the work it takes to create long-lasting culture change and equality in our workplace." 
These changes include: offering a resource group to create a community of allies, provide an inclusive benefit and healthcare package, and work to better relationships with LGBTQ suppliers. In an example of practicing what their preaching, Kroger now faces a lawsuit from two Arkansas ex-employees, who were allegedly fired for refusing to wear an apron supporting the LGBTQ community during Pride Month. Their objection, The Miami Herald reported, was on religious grounds.
Kroger has gotten some mixed reactions from employees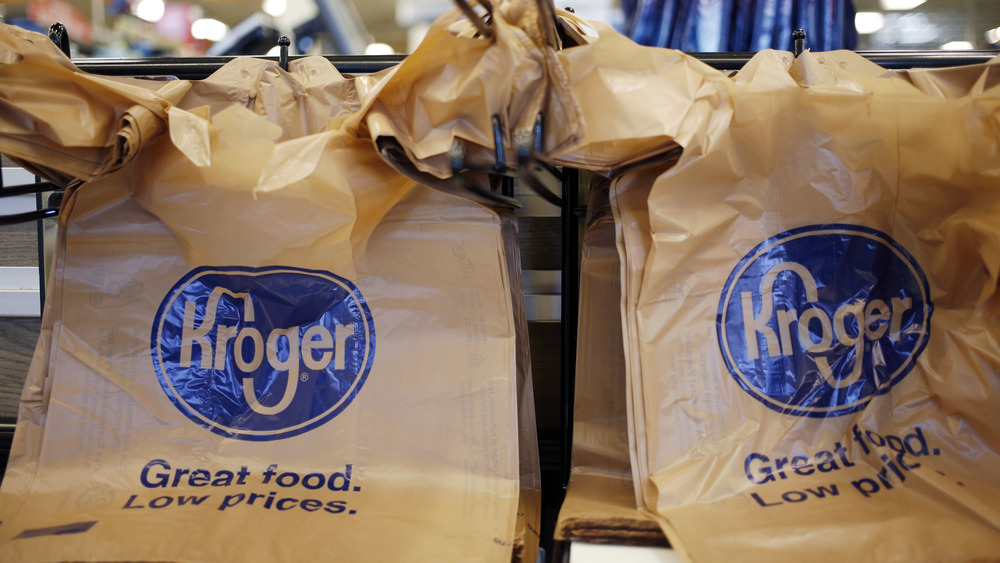 Bloomberg/Getty Images
In the press release, Kroger also made reference to a "Framework for Action: Diversity, Equity & Inclusion plan." The gist of the plan reflects what Massa reported, to spread the same attitude towards all areas of Kroger's relationships — from creating an inclusive culture to advancing equitable communities as a whole. While such aspirations are admirable and according to the Human Rights Campaign Foundation, successful, Kroger has possibly been falling short in other ways. 
Like the rest of the industry, it's seemingly been spotty when it comes to translating that rhetoric into practice during the pandemic. In June 2020, MSN relayed a rally occurring at a Kroger warehouse in Memphis to protest the elimination of the $2 hazard pay Kroger initiated at the pandemic's onset. Further concerns were mentioned to Biz Journals in December, which reported that Kroger had still refrained from reinstating the hazard pay, had not instituted paid sick leave and lacked transparency when it came to communicating the test results of workers.