This Is The Best Time To Eat At Olive Garden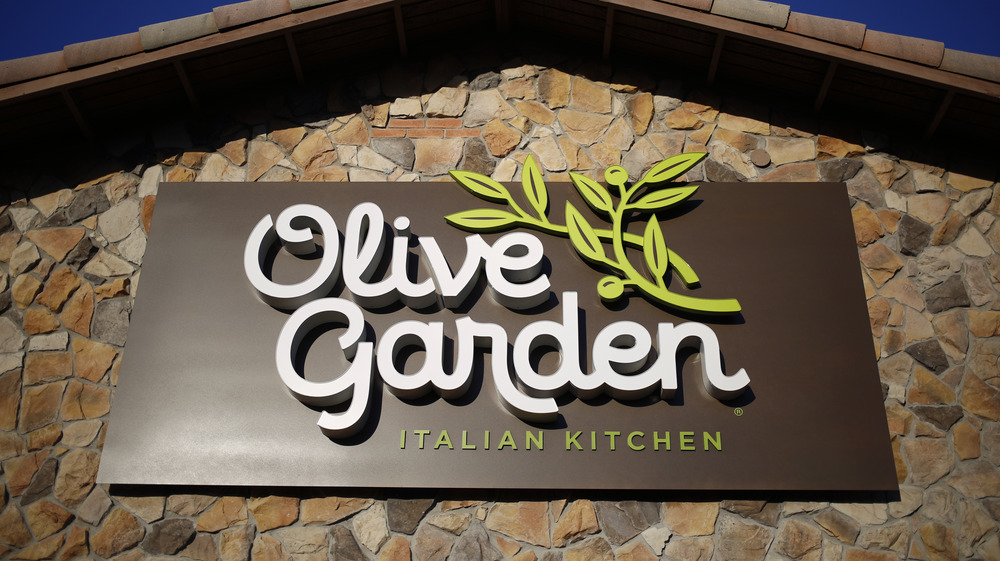 Bloomberg/Getty Images
Before we get started, let's get something straight: There's never a bad time to eat at Olive Garden. (I mean, have you tried their breadsticks? How can you ever say no to those?) But as it turns out, the Italian-themed chain has some untold truths you might not know about. For starters, did you know that General Mills (yes, the cereal company) is responsible for creating Olive Garden? And have you heard about the Olive Garden Culinary Institute of Tuscany? (Yup, it's a real thing.) And what about the fact that they don't salt the water before boiling their pasta? (Enter unanimous *gasp* here.) And for the Swifties and Olive Garden enthusiasts out there, there's a reason Taylor Swift chose to sing about Olive Garden in her song "No Body, No Crime" on her Evermore album: The restaurant is even a hit with hitmakers.
Evidently, there's more to Olive Garden than just delicious breadsticks, which is why we're here to dish out the secret to getting the best bang for your buck during your next visit. (BTW, little-known fact: location matters. The prices can vary depending on which location you visit. For instance, according to the Olive Garden website, chicken marsala is $16.99 in Franklin, TN but $23.99 in New York, NY.) But it's not just about where you order but when. 
Olive Garden's Early Dinner Duo deal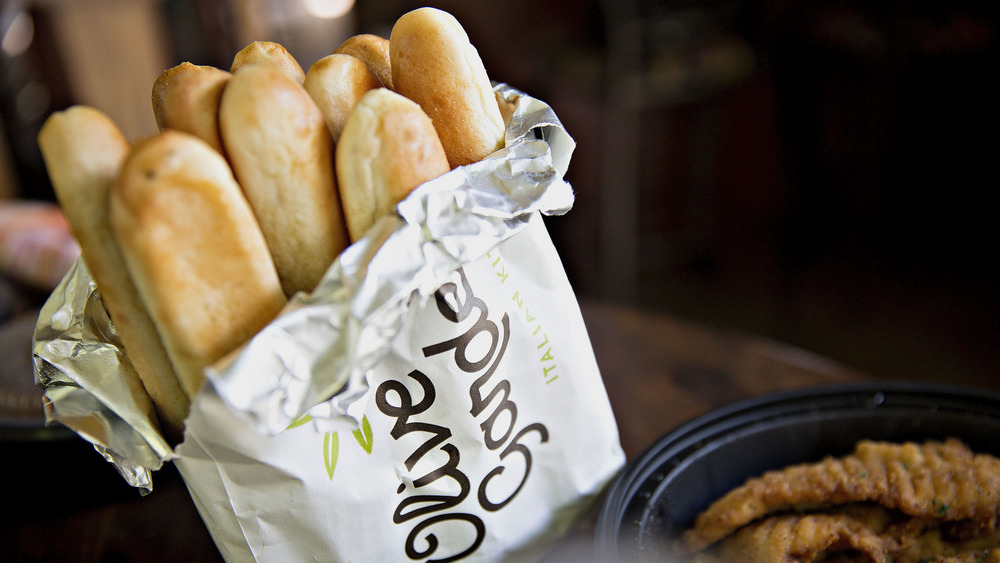 Bloomberg/Getty Images
Now, let's say you visit a Yonkers, NY location with a friend around 7 p.m. on a Friday. You both order a house salad for $7.79 each and fettuccine alfredo for $15.79 each. Assuming you don't order any drinks, that's a $47.16 dinner, not including tax or gratuity. In an alternate scenario, let's say you visit any given location with a friend around 4 p.m. on a Monday. You both order the same thing as in the last scenario, but the final bill for both of your meals may come to a grand total of $17.98 without tax or gratuity. Uh, definitely not complaining, but how the heck did that happen?
This drastic price drop is all thanks to Olive Garden's Early Dinner Duo deal, according to The Krazy Coupon Lady. If you visit Olive Garden between Monday and Thursday from 3 to 5 p.m. (when the restaurant isn't as busy and bustling as it would be around dinnertime), you can order an entree from a pre-fixed menu, unlimited soup or salad, and unlimited breadsticks for just $8.99 per person (again, the exact price may vary according to location). In other words, you could save nearly $30 just by getting there a little earlier and going on a weekday. So, who's up for an Olive Garden trip?