The Reason Chef Eric Greenspan Doesn't Like Tomatoes On His Burger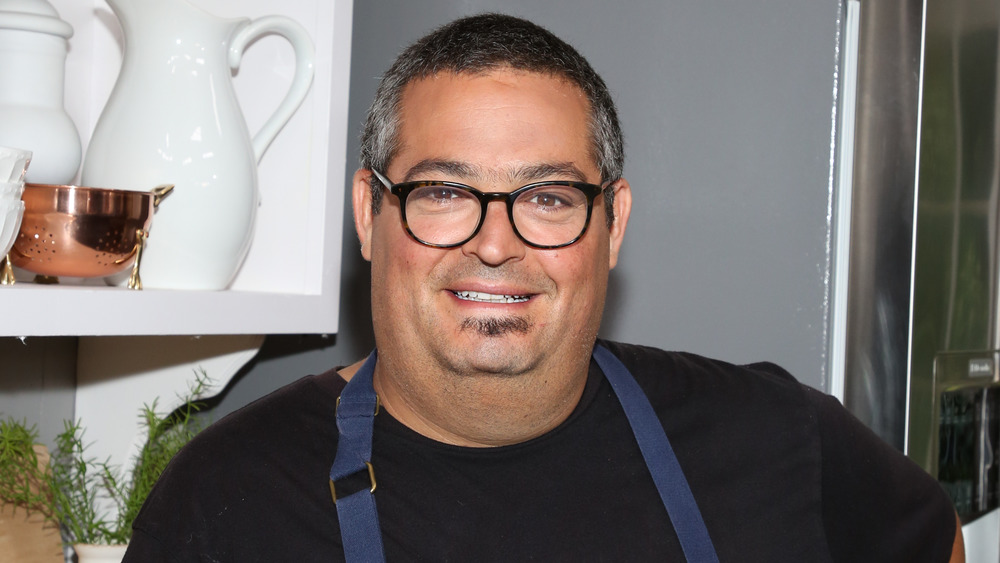 Paul Archuleta/Getty Images
Eric Greenspan (whom you may recall from his exploits on the McDonald's Hot Apple Pie black market) is an old-timer in the world of food. According to his official website, before he decided to pursue his dreams of being a chef, he pursued a degree in business administration at UC Berkeley. He then joined Le Cordon Bleu in Paris. He spent some time perfecting his craft and working with experienced chefs before taking on other projects. Greenspan has multiple restaurants to his name such as The Foundry on Melrose and The Roof on Wilshire (via CBS News) and is also known for competing on Iron Chef America and The Next Iron Chef.
Greenspan has some pretty interesting likes and dislikes when it comes to food. For example, he told the Food Network that his go-to dish to make for friends or bring to potlucks is pancake lasagna, which according to his recipe, includes layers of sausage, bacon, bechamel, cheese, and, of course, pancakes. He hates grasshoppers as a food ingredient. And guess what: Greenspan also doesn't like tomatoes in his burgers. Read on for more details.
He thinks tomatoes make burgers soggy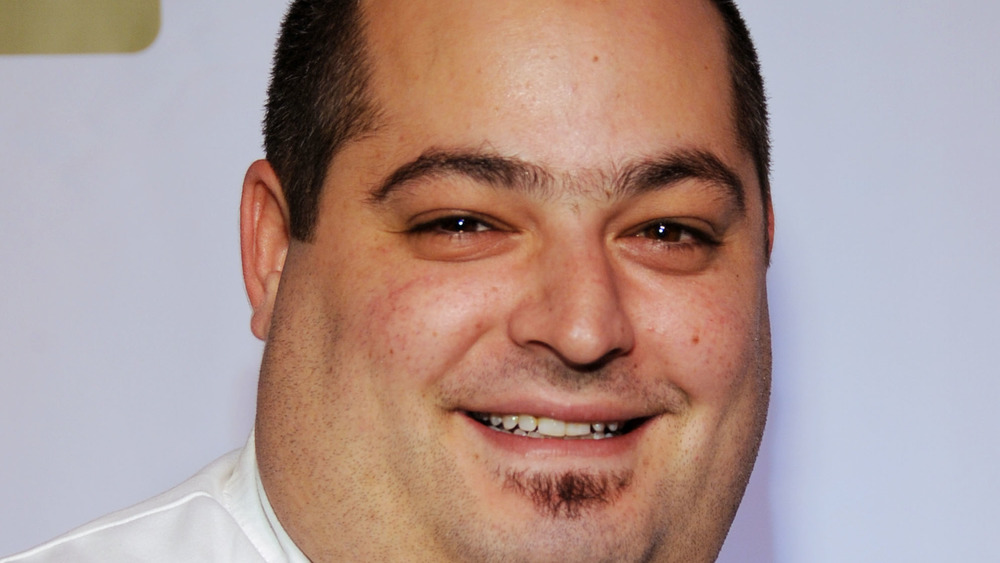 Amanda Edwards/Getty Images
As shown in a Reddit thread, when an Instagrammer pointed out that Greenspan didn't include any tomatoes on a burger in a photo he posted, the chef simply replied, "Yuk. Soggy yuk." A commenter said they could understand why Greenspan feels the way he does even though they love tomatoes. Another commenter responded by making a distinction. They wrote, "I like a tomato slice on a burger or BLT, IF it's a nice tomato." But according to them, 90 percent of tomatoes lack "flavor and are just wet and soggy and add nothing." 
This isn't a new debate. The public has been disagreeing about the topic for ages. For example, in 2016, a burger fan took to Reddit to ask others whether they liked adding tomatoes to their burgers or simply avoided them. One person responded, "No tomatoes. For me, everything comes down to texture and flavor." They went on to list how different ingredients play a part in making the dish perfect. They explained that ingredients like mustard, beef, and onions are more than enough and they don't see why they should include an additional ingredient like tomatoes. Another Redditor went in a different direction: "I hate tomatoes in everything except burgers." What do you reckon?