Dunkin' Is Giving Away Free Medium Coffees. Here's How To Get One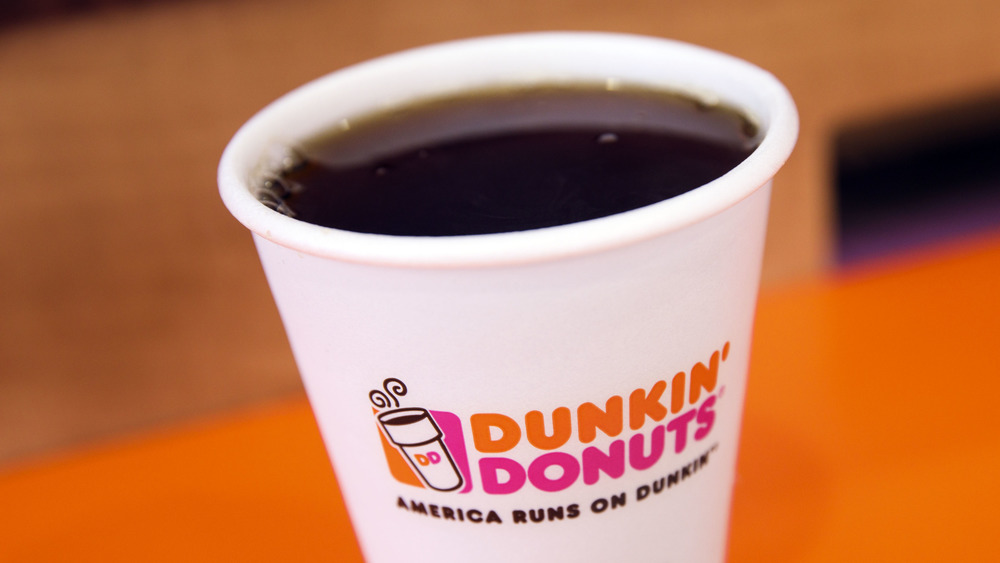 Bloomberg/Getty Images
Nothing gets our day started like a cup of hot coffee. According to How Stuff Works, 107 million Americans grab at least one cup of coffee a day and these numbers don't show any sign of slowing down. To help keep our day running smoothly, Dunkin' Donuts has a special surprise that can put a smile on any coffee-drinker's face. According to Today, the donut chain plans to give out free hot coffees every Monday in February. 
The promotion starts today and as long as you have a Dunkin' membership, you can grab a free medium hot coffee any Monday, until Feb. 22. If you need to sign up for a membership, the process couldn't prove simpler — register via the chain's mobile app or website and score exclusive deals and coupons, in addition to that free cup of medium coffee. The promotion, dubbed "Free Coffee Monday" aims to get your week off to a good start and should help drum up some business for the donut chain, which has taken a major hit during 2020 due to COVID-19.
Dunkin' is providing a caffeinated way to start the day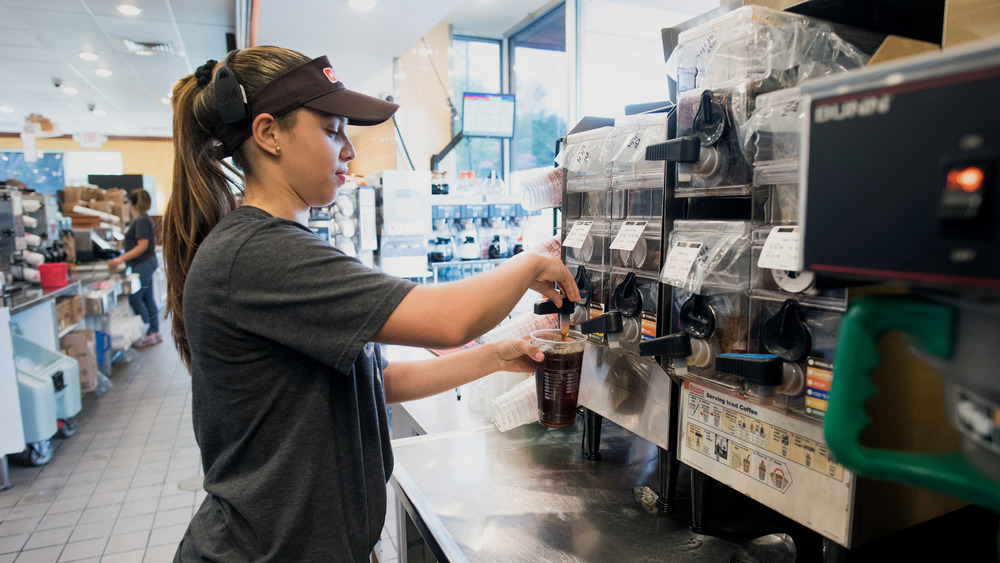 Bloomberg/Getty Images
Dunkin' Donuts has offered free coffee in the past, with great results. According to ABC, the chain promoted "Free Coffee Wednesdays" during November and December of 2020, offering medium iced or hot coffees. If this trend continues, signing up for a membership might help you score even more free coffee from the chain over the course of the year. With any luck, this promotion can also help boost the chain's regular sales. According to Today, the brand had to close over 800 locations in order to make a profit, and through events like "Free Coffee Monday," the chain hopes to pull in some extra sales. 
If you can't start your day without a hot cup of coffee, this promotion has your name all over it. If you count yourself as a lover of Dunkin' Donuts' signature coffee, you have to get in on this deal before February comes to a close. With a flavor as rich and robust as this packed into every cup, anyone who can't get enough of this beverage needs to join in while they can.