Sonic Has Good News For Fans Of Its Cheesesteaks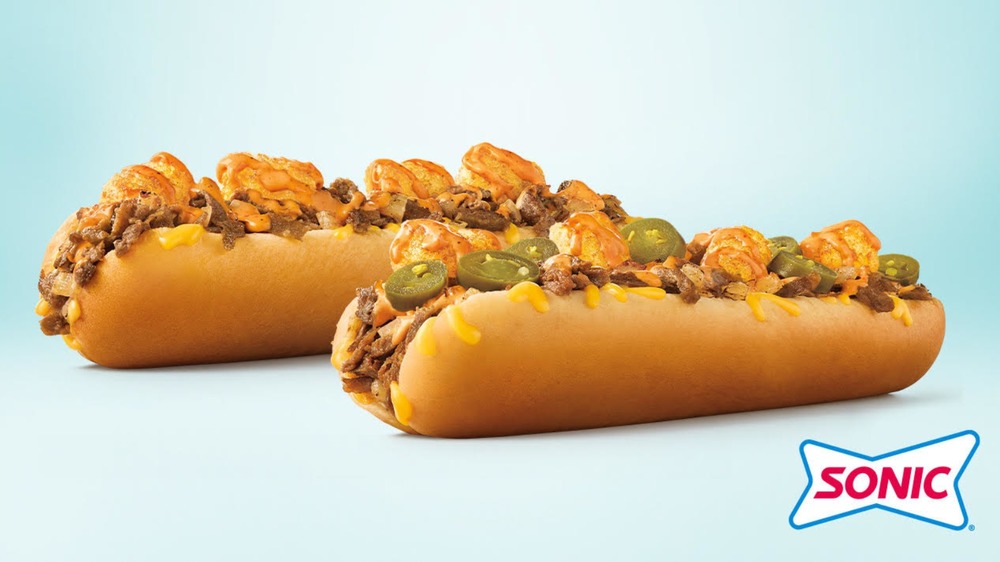 Sonic
When it comes to sandwiches, very few creations have achieved the prestige and caliber of Philadelphia's official sandwich, the Philly cheesesteak. According to Visit Philadelphia, the cheesesteak was invented in 1930 by hotdog vendor Pat Olivieri. Olivieri made a grilled beef sandwich for himself and caught the eye of a cab driver. The rest was cemented in sandwich-eating history. The Philly cheesesteak is a relatively simple sandwich to make and consists of thinly sliced beef, onions, green and red peppers, and provolone cheese, all on a hoagie roll (via Delish). Nowadays, you'll find sandwich shops and restaurants across the United States serving and reinventing this iconic sandwich for their clientele to enjoy. 
QSR magazine reports that Philly cheesesteak lovers everywhere can now indulge their cravings with Sonic Drive-In's special rendition of the dish: the new Extra-Long Ultimate Cheesesteaks, which are packing on the flavor and toppings like never before. The sandwiches will be available across the United States and can be ordered online or via the Sonic App for those who want a contactless transaction.
Sonic's Philly cheesesteaks will come in two varieties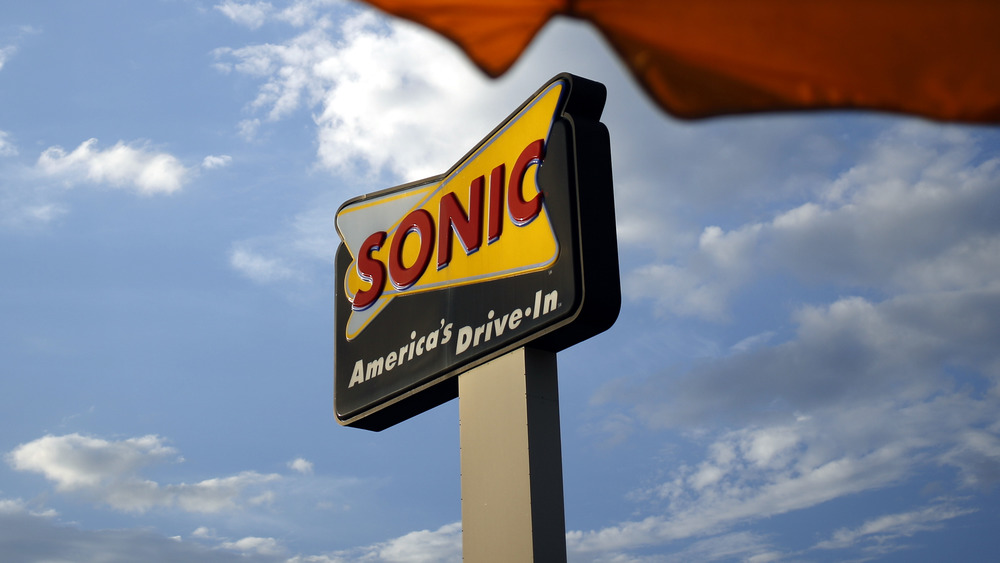 Bloomberg/Getty Images
Customers will be able to enjoy the two very special takes on the classic sandwich. They'll find that they can dive into the first option, which is their Original Extra-Long Ultimate Cheesesteak. This sandwich will have delicious steak, fresh grilled onions, melted cheddar cheese, and zesty cheese sauce, all topped with Sonic's trademark golden Tots in an extra-long bun. The second version in this colossal Philly cheesesteak sandwich, aptly named Spicy Extra-Long Ultimate Cheesesteak, will have all of the same fixins with the added bonus of jalapeño peppers for those looking to spice things up a bit. 
The Vice President of Product Innovation and Development at Sonic, Scott Uehlein, says the brand's take on the classic sandwich will serve as an ode to the familiar flavors of the Philly cheesesteak while also providing guests with an experience that they can only get at Sonic with the addition of their popular Tots (via QSR). So, will these delicious morsels be out for long? Sadly, no. The sandwiches will only be around until February 28 and will set you back about $4.29. So you can take solace in the fact that the price tag isn't nearly as long as the cheesesteaks.