Duff Goldman Welcomes First Child With Wife Johnna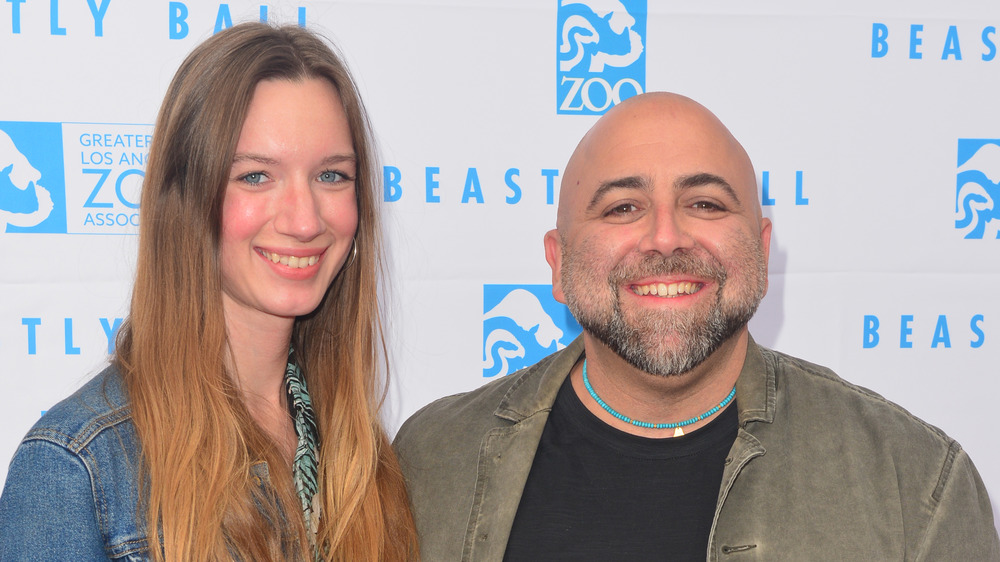 Jerod Harris/Getty Images
Food Network host and baker extraordinaire, Duff Goldman, is sharing some big news with fans. He announced on Instagram that he and his wife, Johnna Goldman, just gave birth to a little girl. The pastry chef said they named her Josephine and that she weighed 8 lbs., 2oz., when she was born. Goldman said his new bundle of joy has already changed his life and he's so in love.
"She is the most beautiful thing I've ever seen in the whole world," he wrote. "Some friends have told me that the love I'll experience when looking at my daughter will be different than anything I've ever experienced and they were totally right."
The pair got married in early 2019 and announced they were pregnant in August of last year, per People. The baking expert, posted the pregnancy news with a photo of the couple holding muffins, with a tiny one over his wife's stomach. Goldman captioned the picture, "MUFFINS!"
Duff Goldman said his little girl already has great taste in music
The Buddy vs Duff star wrote on Instagram that his wife is already a great mom to their daughter. "My muffin was amazing and I am in awe of how strong and natural and intuitive she is," he explained. "She's a natural mom no doubt. We made a family! I have a whole little family." Goldman also said he's already telling his little girl about all the amazing things she's going to get to experience in her life. 
"I keep telling Josephine about all the wonderful things she's gonna get to try like pizza and candy and swimming and concerts and riding a bike," Goldman wrote. "She already loves music. Her first song was "I'll Fly Away" by Allison Krauss." He said the newborn also enjoys listening to James Brown, Led Zeppelin and the Barcelona Gipsy Orchestra.
Friends and fans were quick to congratulate the pair. Food Network judge, Jessica Leigh Clark-Bojin, wrote, "Congratulations!! Impressive taste in music already – clearly genetic. Many blessings to the three of you." Chef Andrew Zimmern also saw the news and commented, "Amazing!! Love to all."