This Is How Much Ben & Jerry's Employees Really Make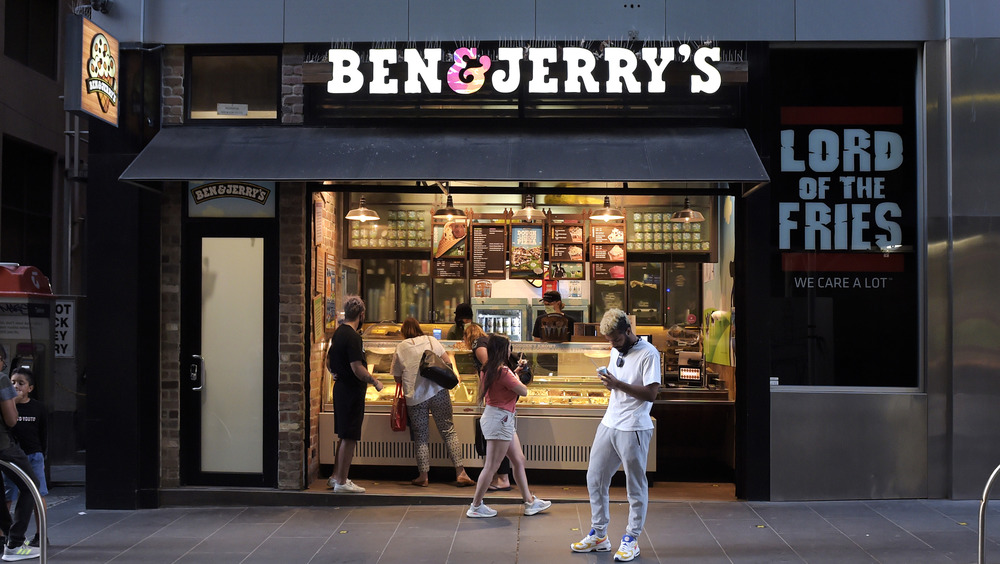 Bloomberg/Getty Images
There are a lot of tasty choices out there when it comes to ice cream. One of the most popular brands out there is Ben & Jerry's. The company is known for its delicious pints full of creative flavors like Chubby Hubby and Phish Food, but also has a history of political engagement, from speaking out about the 2020 murder of George Floyd to introducing an ice cream flavor encouraging people to vote for racial justice. Activism is good, but direct financial support can be even better. So, how well does Ben & Jerry's really compensate its workers?
If you go to the Ben & Jerry's website, you get the sense that its employees are thriving. In a section on its site called "Livable Wage," the company describes paying workers "significantly higher than the national minimum wage," which it notes has meant an hourly wage of $18.13 in 2020. That's much more generous than the federal minimum wage, which has remained at $7.25 an hour since 2009 (via U.S. Department of Labor).
Not all Ben & Jerry's workers are earning big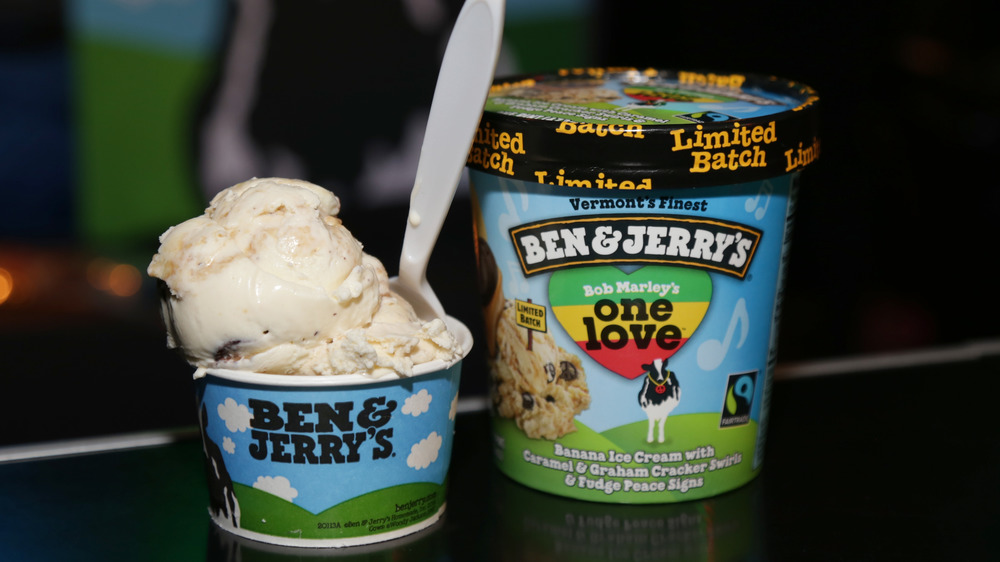 Jerritt Clark/Getty Images
You may be unsurprised to hear a politically-conscious company like Ben & Jerry's pays its workers well. However, data compiled by Indeed tells a bit of a different story. Average pay for ice cream scoopers, team members, and shift leaders hovers around $11 per hour. On the administrative side of things, pay is a bit higher, with roles like administrative assistant and social media specialist earning about $16 per hour.
The reason for this discrepancy? Per the company website, Ben & Jerry's only pays its full-time Vermont workers that coveted $18.13 hourly wage. The wage is even calculated based on what the cost of living in Vermont is.
According to Indeed, 68 percent of Ben & Jerry's workers feel they're being paid fairly. Perhaps that number would be higher if all its workers earned the wages that its Vermont workers do. The explanation for this contrast may lie in franchising. In 2015, Ben & Jerry's voiced its support for a $15/hour minimum wage in New York state (via New York Daily News). Though, according to one franchise owner, Patrick Pipino, who spoke with the New York Daily News, "A lot of the franchisees are very much against this."